RMMC is privileged to host churches from the Mountain States Mennonite Conference during the fall each year. On separate weekends between August and October, these churches bring their members and friends to camp to experience a great time of fellowship and community outside of their normal worship environment. Each church plans the weekend utilizing our facilities and food service. The weekends are always fun-filled and memorable for all involved.
Below is a list of churches that have their annual retreat at RMMC:
Peace Mennonite Community Church (Aurora, CO)
Glennon Heights Mennonite Church (Lakewood, CO)
Beth-El Mennonite Church (Colorado Springs, CO)
First Mennonite Church of Denver (Denver, CO)
Mountain Community Mennonite Church (Palmer Lake, CO)
Anabaptist Fellowship of Alamosa (Alamosa, CO)
Greeley Mennonite Church (Greeley, CO)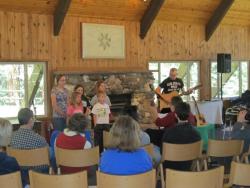 Attention Church Retreat Coordinator: 
Please contact us with any questions you might have. Thank you!
If your church is interested in having a retreat here at RMMC, please contact us to find a weekend that is available.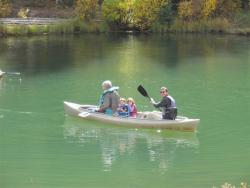 Church Retreat participants enjoy time on the pond.