MISSION STATEMENT
Rocky Mountain Mennonite Camp is a ministry of the Mennonite Church with the purpose of providing a place of retreat which encourages holistic Christian growth by fostering the spiritual, social, physical, and intellectual growth of each camper and guest.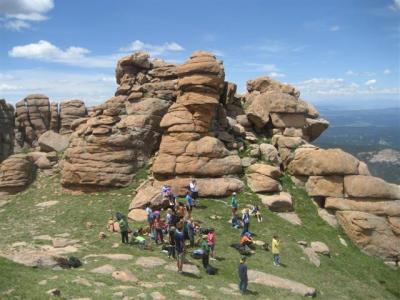 SUMMER STAFF QUALIFICATIONS
A growing, active Christian

Supports Mennonite belief and practice

Enjoys working with youth

Caring, enthusiastic, flexible, energetic & resourceful

Appreciates nature

18 years or older to work with youth
SUMMER STAFF OPPORTUNITIES
Summer Program Leadership

Counseling Staff

Campout Leader

Wilderness Director & Staff

Health Director

Office Staff

Food Service Staff

Housekeeping Staff

Maintenance Staff
Additional positions in conjunction with a primary position in the above list include:
Worship/Music Leader

Arts & Crafts Leader

Nature Leader

Child Care (family camps)
SUMMER CAMP SCHEDULE
​Rocky Mountain Mennonite Camp offers a variety of camps during the summer including resident camps, wilderness camps, and family camps. Serving Guest groups through the summer is an additional part of the ministry at RMMC.
The 2017 summer schedule is as follows:
| | | | |
| --- | --- | --- | --- |
| |   | |   |
| |   | Sr. High Resident / Grade 6&7 Wilderness I |   |
| |   | Grade 8&9 Resident / Grade 6&7 Wilderness II |   |
| |   | Grade 6&7 Resident / Grade 8&9 Wilderness I |   |
| |   | Grade 4&5 Resident / Grade 8&9 Wilderness II |   |
| |   | |   |
| |   | Camp Rocky (guest group) / Custom Wilderness |   |
| |   | |   |
| |   | |   |
| |   | |   |
| |   | |   |
| |   | |   |
| |   | |   |
| |   | Colorado Roots Music Camp (guest group) |   |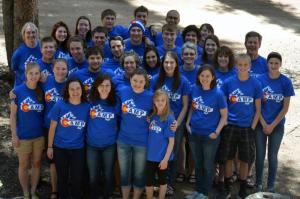 DATES OF EMPLOYMENT
All staff are asked to start on the Sunday of Staff Orientation. The summer camp season ends with the August Colorado Roots Music Camp. At the end of the resident youth camps, program staff will transition into support staff roles. Partial summer commitments are welcomed and will be considered on a case by case basis. Applications will be accepted until all positions for all 10 weeks are met.
APPLICATION & HIRING
Interested staff members must submit a completed application form (new summer staff or returning summer staff) which can be done online or by downloading the electronic file.
Provide the confidential personal reference form to your three references.

Applications are complete when the application and ALL three references are received.

Please note an interview may be part of the application process. Hiring decisions will be made on a case by case basis with the goal of having all positions filled by mid March. Contact camp for available positions after 

March 15th

.

Once your application is received, we will keep in touch about receiving your three references.  When all three are received, we will then be able to consider your application.

If offered a position, we will send information to submit for a required background check. Please be aware that information obtained from the background check may disqualify you from employment.

REMUNERATION
The rewards of working in a camp ministry are certainly abundant even though the pay isn't. Rocky Mountain offers compensation including housing, food, and worker's compensation insurance. Health insurance is not available through camp. Salary is offered as follows:
First-time employees: $125 per week (w/ meals & housing $425 per week)

Meals & housing value: $300 per week

Leadership positions: $150-$175 per week (w/ meals & housing $450-$475 per week)

Returning staff bonus: $10 per week (year 2), $20 per week (year 3)
Personal time is strongly encouraged as the schedule allows for personal health, especially between camps. Vacation time or additional days off (for family events, weddings, etc.) must be arranged before arriving at Camp for Staff Orientation. Additional days off during the summer must be requested in writing two weeks in advance of the requested day and will be reviewed on a case by case basis.
STAFF APPEARANCE
As it relates to expectations of dress, tattoos and piercings of our staff, Rocky Mountain wishes to place emphasis on the camp community and individual character rather than on appearances that can be distracting. Our sensitivity and responsibility as role models to the community (campers, guests, volunteers and staff of all ages) will guide decisions about appearances, asking staff and volunteers to be understanding in fulfilling these camp ministry goals.
Persons interested in coming for shorter amounts of time (typically two weeks or less) are encouraged to apply as volunteers. Free housing, food and health insurance coverage (up to $5,000 for those without primary insurance) is offered for those unable to make longer term commitments. Go to the Volunteer page for more information.

MAKE A DIFFERENCE IN THE LIVES OF OTHERS & YOURSELF
Be a Christian Role Model

Encourage persons natural abilities

Facilitate happy and meaningful memories

Experience the fulfillment of serving others

Enjoy the camaraderie of fellow staff

Challenge yourself in the adventure of the Colorado Rockies

Grow spiritually in relationship with God and God's people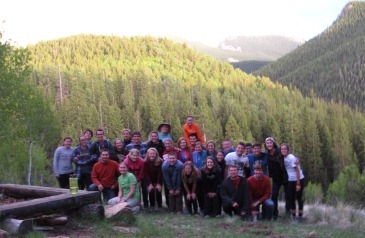 Rocky Mountain Mennonite Camp is an equal opportunity service provider and permittee of the Pike and San Isabel National Forests.