Memorial Day Work & Play: 
May 25-28, 2018 
Labor Day Work & Play:
 August 31-Sept 3, 2018
Spend your holiday weekend at Rocky Mountain Mennonite Camp for the annual Work and Play Retreats! In exchange for your help with camp projects during the retreat, there is no charge for the weekend.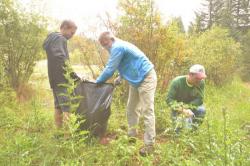 On Saturday, participants will help with a variety of projects (spring cleaning, outdoor projects, painting, setting up summer recreation eq
uipment, helping in the kitchen, and more!).  
There will be work projects for all ages, even for children as appropriate. Parents with small children are asked that one parent cares for their child while the other parent works. 
Sunday is the "play" part of the weekend including a morning worship service and brunch, leaving the afternoon for hiking, playing on the pond, or taking a nap! 
Please register online, call (719-687-9506), or email (info@rmmc.org) and let us know if you can join the fun.

WORK & PLAY SCHEDULE
6:00     Arrive (move-in)
8:00     Welcome, Mixer games & Orientation for Saturday work projects
8:00     Breakfast
9:00     Morning Work Projects
12:30   Lunch     
1:30     Afternoon Work Projects
5:30     Supper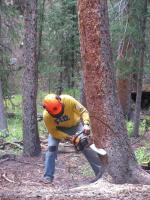 8:00     Continental Breakfast
11:30   Sack Lunches available 
12:00   Optional Afternoon Activities: Rock Climbing / Rappelling, Hike to Raspberry, Kayaking, etc.
8:00     Breakfast, Farewell & THANK YOU!