February 23-25, 2018
Join fellow young adults in the Rockies for a great time of fellowship and fun. There will be plenty of activities to participate in as well as good old "down time" if you need it. This is a great way to connect with old friends or make new ones.

"Under The Vine and Fig"
based on scripture verses from Micah 4

SPEAKER: Mike Martin (Colorado Springs, CO), Executive Director and Founder of RAWtools
ARRIVAL / DEPARTURE: ​The retreat begins around 7:00pm Friday night and ends after brunch on Sunday. 
​COST: $80 (covers meals, lodging, and the program.)
REGISTRATION: A $25 deposit is due at registration. This will confirm your space for the retreat. Deposit is non-refundable. To register, you can call us (719-687-9506) or utilize the online registration. Online registration allows you to save your basic information for ease when registering in following years. You can also pay online with your credit card.
​ACCOMMODATIONS: Housing is assigned by camp in our main camp facilities. Please bring linens and towels as no bedding is provided in these facilities. Aspen is our primary housing location at main camp. Other housing locations for this weekend could include Heidi & Jungfrau. To see detailed information about these facilities please go to our Facilities page.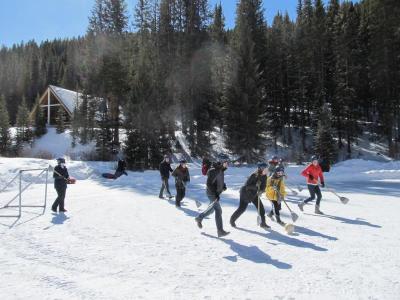 PREPARE TO COME: RMMC is located in the beautiful Rocky Mountains. To prepare for your retreat with us, please check out our information about things to know before you arrive. Follow the link on the right "Prepare to Come".
​
THINGS TO BRING:
Friends!
Warm clothing for tubing, snowshoeing, broomball, & human curling
Toiletries
Sleeping bag and pillow
Bible & notebook / journal
Musical instruments
Camera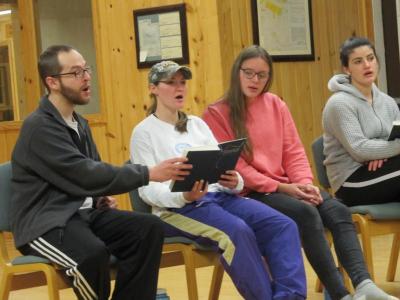 ​PHOTOS: To see photos from Young Adult Snow Camp go to our album on Facebook.
SAMPLE SCHEDULE:
Friday
7:00 pm       Registration
8:00 pm       Introductions and gathering games
Evening        Games & Free Time
Saturday
8:00 am       Breakfast 
9:00 am       Morning Worship
Morning       Free Time - hiking, snow-shoeing, tubing, etc
12:30 pm     Lunch
Afternoon     Free Time - Nap, Broom ball, group games, etc
5:30 pm       Supper
6:30 pm       Fireside Worship
7:30 pm       Hymn Sing
8:30 pm       Group games
Evening        Free time - board games, card games, social time, etc
Sunday
9:30 am       Fireside Worship
10:30 am     Brunch & Farewell