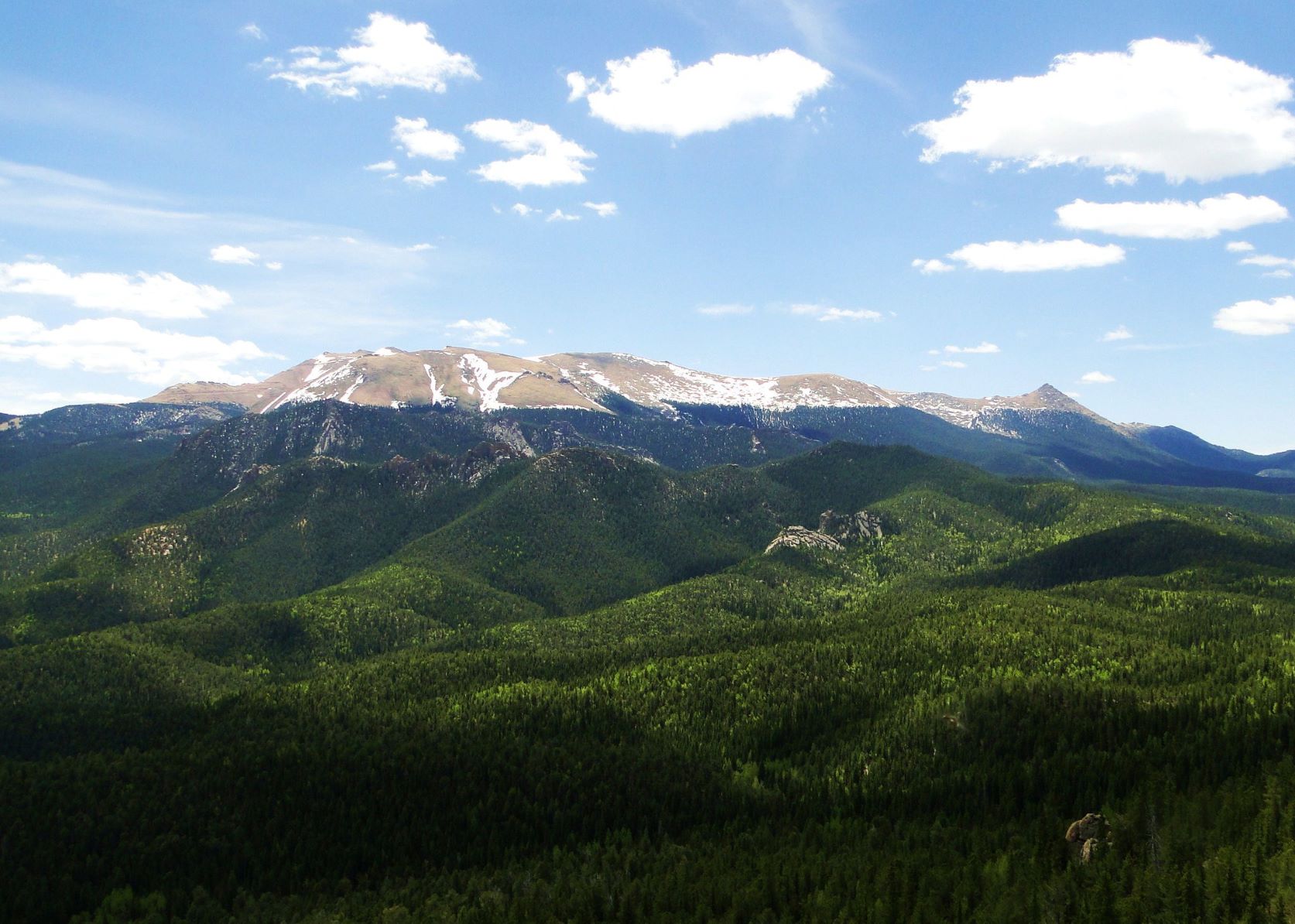 Follow the steps below to reserve one of our facilities here at RMMC in fulfilling our desire to offer hospitality to you, your family and friends, or your group.
SCHEDULE A DATE
Visit our Available Facilities/Dates page or contact the camp office for additional information. Reservations are available at least three years in advance with a two night minimum requested. Visit the Lodging page to see photos and information about each facility. Prices can be found as part of the Lodging and Price Schedule page.
RENTAL AGREEMENT
A rental agreement will be sent to the group contact stating the terms of the reservation one year prior to arrival date requesting a deposit to continue to hold the reservation. For reservations scheduled more than one year in advance, a confirmation will be sent with the dates and facilities selected.
RENTAL DEPOSIT
The deposit is due 30 days after receipt of the rental agreement. For Campground, Chalet, Park Ridge, Rustic Cabin and Aspen Apartment accommodations, the deposit is 25% of the estimated total. The deposit for Pleiades, Emmental Retreat Center and Ridge Cabins the deposit is 50%. No deposit is required for food service.
TWO WEEKS PRIOR TO YOUR ARRIVAL
Please inform/confirm with the camp office the number of guests attending along with food service and dietary needs. Also review the information below (camp guidelines) and inform all group members.
UPON ARRIVAL (Check in after 4:00pm)
Check in at the office before proceeding to your accommodations to address the following items:
Number in group
Meal plan changes, corrections or

 

dietary considerations.

Settle any balance due.

Additional group details (i.e. activities, AV equipment, etc.)
FOLLOW CAMP GUIDELINES
Comply faithfully with the camp policies and guidelines (ie: no pets please!) and assume all risk of personal injury and property loss or damage. Please review the "Your Stay With Us", "Mountain Living", "Creation Care" sections below.
UPON DEPARTURE (Check out by 11:00am)
Check out at the office before departing to notify office of group's departure. Settle all financial arrangements and return facility keys.
ARRIVAL TIME: 4:00 pm
Note: We are unable to accommodate early check in or late check out requests for housekeeping, maintenance and staff scheduling.
DEPARTURE time: 11:00 am
Note: We are unable to accommodate early check in or late check out requests for housekeeping, maintenance and staff scheduling.
SATURDAY ARRIVAL / DEPARTURE 
Groups arriving or departing on Saturday will be assessed an additional 50% of the facility charge for that day as it interrupts a typical weekend reservation (Friday-Sunday). Applies to reservations between June 1 and September 15.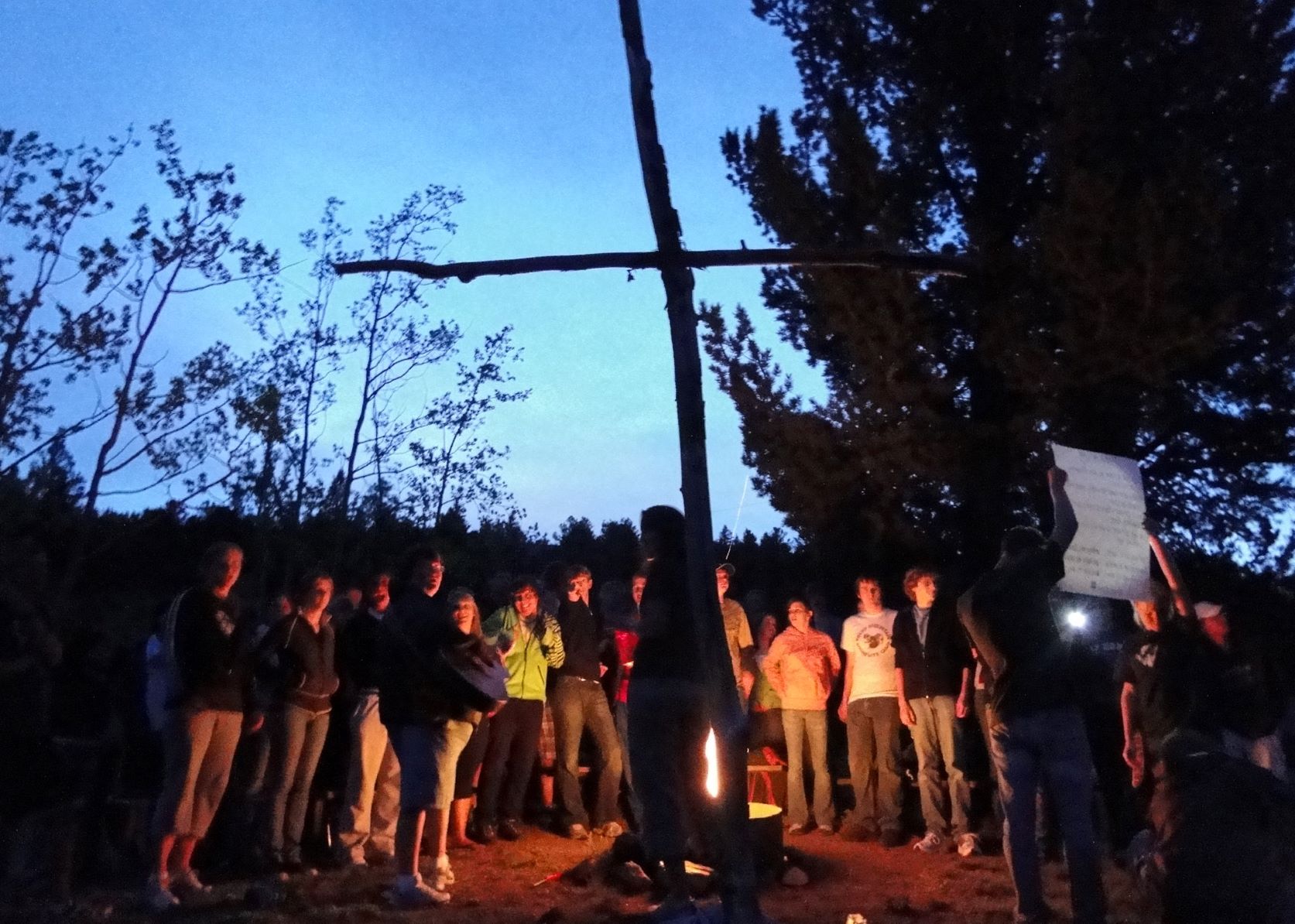 Child Rates*
Children age 3-11: half price
Children 2 and younger: FREE
*applies only to per person fees 
Extended Stay
Lodging (four nights and longer): 15% off on lodging
Meals**: 15% off on meals
**applies to guests staying four nights and longer AND eating ALL served meals in the dining hall.
Last Minute Stay
Lodging (reservation made within two weeks of stay): 15% off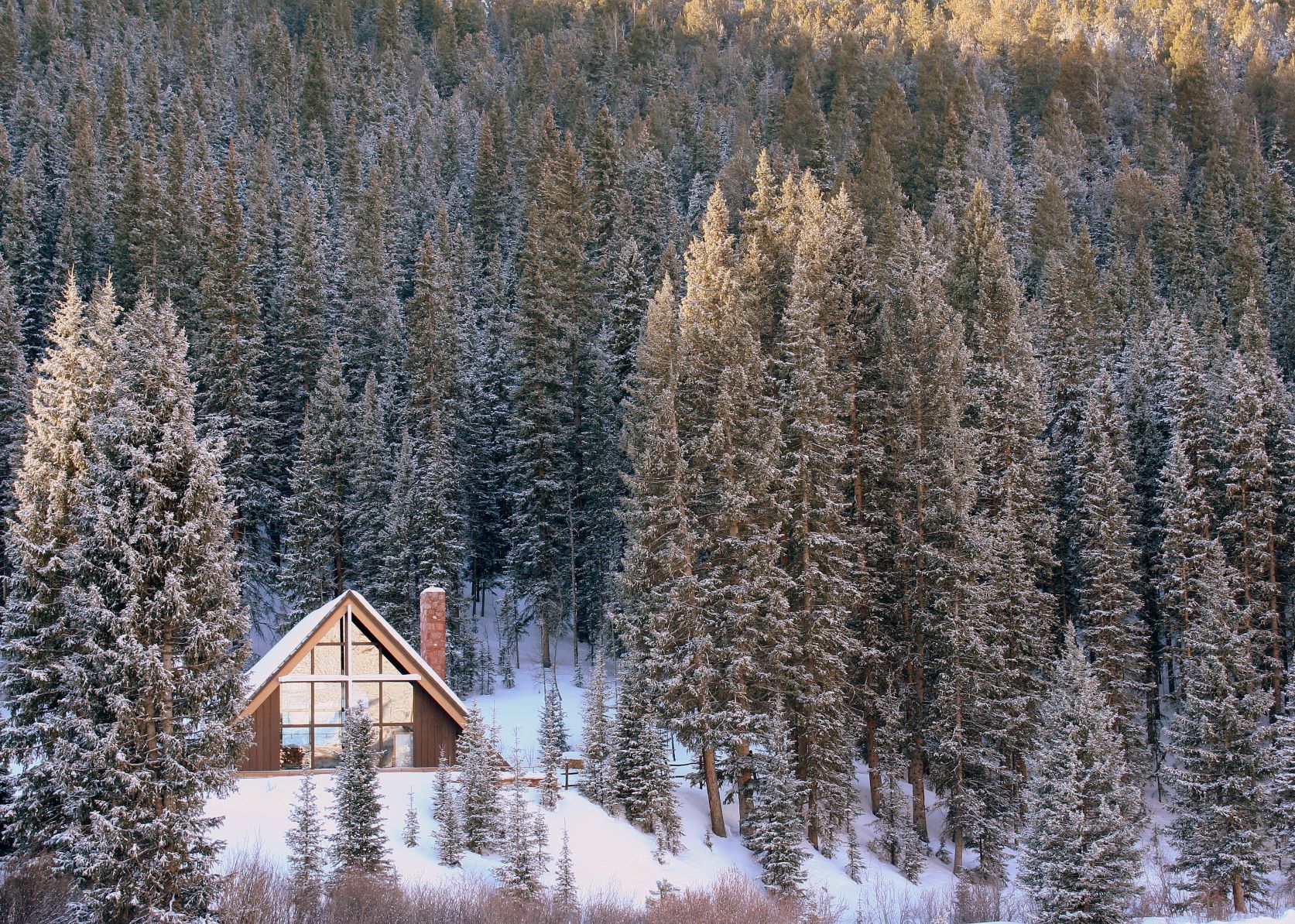 DEPOSITS
All deposits received will be applied toward payment of fees and are non-refundable unless notice of cancellation is given at least three months prior to reservation date AND if another guest group is found to rent the facility.
CANCELLATIONS
Cancellation of a rental agreement any time within three months prior to the reservation date requires payment of 80% of the total cost unless another guest group is found to rent the facility. Guaranteed minimum based on number of people applies to Chalets, Emmental, Park Ridge, Pleiades, and Rustic Cabin facilities only.
MEAL CANCELLATIONS
Guests will be financially responsible for meal cancellations within 24 hours of meal time.
ACCOMMODATIONS
As there is no daily housekeeping service for cabins, we need your help in keeping your facility in order while you are here. Please refer to the list in the cabin for more details.
TOILETRIES
Please bring personal toiletries for your stay as soap & shampoo, etc. are not provided.
BEDDING
Sheets, towels, blankets, and pillows are provided in Emmental, Pleiades, Aspen apartment, Eagle's Nest, Rocky Ridge, Sky-Hi-View, and Solitude Center. For Chalets, Rustic Cabins, and Park Ridge, linens are not included and can be rented with advanced notice of your stay.
LAUNDRY
Laundry facilities are not available for guests.
BATHHOUSES
Our mountain water is very precious to us so please turn off sinks when brushing your teeth and minimize shower time. Any personal items should be taken back to your accommodation to allow space for other guests to use the facility and keep the bathhouses clean.
EQUIPMENT & FACILITIES
Please notify staff of anything that is broken or needs repair. Guests understand and take responsibility to follow and be respectful of the guidelines of the camp and will be responsible for the repair or replacement of camp property that is damaged/broken beyond what is considered normal use or is lost or missing.
LOST & FOUND
Any item left behind by a guest will be kept for two weeks and then donated to charity.
CELL PHONES
Reception is limited at main camp. Ridge accommodations (Eagle's Nest, Rocky Ridge, and Sky-Hi-View) can get limited service based on the cell carrier. A land line phone is available in the office lobby for guest use.
WI-FI
A Wi-Fi signal is in various locations around camp. Because of camp's remote location and availability of high internet speeds, video or music streaming is not available.
CHILD SUPERVISION
Children should be supervised by an adult at all times. Church youth groups or school groups are required to have one adult supervisor for every five youth.
QUIET HOURS
In consideration of others, noise should be kept to a minimum between 10:30 p.m. – 8:00 a.m. SIGNS – Anyone wishing to display signs on camp property must do so only with permission of the camp office.
TENTS/CAMPERS/RVs
Setting up a tent or parking a camper/RV is only permitted in the campground.
SMOKING
RMMC is a smoke free facility. Smoking is only permitted in the outside designated areas, and only when a fire restriction is not in place. Every precaution must be taken to prevent a forest fire.
PLEASE DO NOT BRING THE FOLLOWING TO CAMP
Alcohol
Dirt Bikes
Drones
Firearms
Fireworks
Four Wheelers
Illicit drugs
Marijuana
Pets of all sizes (Note: if you have a disability, please contact camp about your service animal)
Tobacco
ARTS AND CRAFTS
Guests bringing in crafts supplies (glue, paint, crayons, markers, etc) for their group must check with the office staff for an approved space and time for those activities.
SUMMER WEATHER (June-August)
Each day offers a sample of the seasons: spring in the morning; summer in the afternoon; fall in the evening. Even winter can be represented in early June with snow! Rain and hail storms can also come at a moment's notice just to keep things interesting. Being prepared with appropriate clothing is the key to enjoying the variety of weather the Rocky Mountains offer!
ALTITUDE
Camp's elevation is 9,620 feet so it is important for campers and guests to take time to adjust to the high altitude. About one in four visitors to Colorado suffer from acute mountain sickness, the mildest form of altitude illness. Common symptoms include
headaches, shortness of breath, fatigue and dry throat. Things you can do to minimize or avoid altitude sickness include:
Drink plenty of water before and during your time here to prevent dehydration.
Avoid strenuous exercise (hiking, jogging, etc.) and salty foods when you first arrive.
A good first night's rest is very helpful in giving your body time to acclimate.
If coming from sea level or low elevation, a day or night spent in Colorado Springs (6,035 ft) will help allow your body more time to adjust to the change in altitude.
SUNBURN
The sun is more intense at this altitude so be mindful of how quickly sunburn can occur. Use adequate sun protection including sunscreen (SPF 15 or higher) or clothing (long sleeves, hat or cap) for outdoor activities. Reapply sunscreen periodically throughout the day as needed.
LIGHTNING
Lightning can occur year-round and at any hour. A good guideline is the phrase, 'When thunder roars, go indoors.' While here at camp, find a safe shelter when you hear thunder which includes being inside a building or a vehicle with the windows rolled up. If out hiking and a safe shelter is not an option, take the following precautions:
Immediately get off elevated areas such as hills, mountain ridges, or peaks.
Never lie flat on the ground. Crouch down in a ball-like position with your head tucked and hands over your ears so that you are down low with minimal contact with the ground.
Never shelter under an isolated tree. If you are in a forest, shelter near lower trees.
Never use a cliff or rocky overhang for shelter.
Immediately get out of and away from ponds, lakes, and other bodies of water.
Stay away from objects that conduct electricity (such as barbed wire fences, power lines, or windmills).
If with a group, spread out vs. congregate together until the storm has passed (30 min. after last visual lightening has been seen)
WINTER WEATHER (September-May)
Colorado winter temperatures range from -10°-0°F at night to a high of 35°-45°F during the day. Because of low humidity (8-10%) temperatures feel like 45°-65°F. Sunshine makes all the difference with an average of 300 days of sun per year. Clothing items to bring include: warm winter coat, snow pants, gloves, snow boots, and hat.
PATHS & WALKWAYS (WINTER)
Be aware that paths and walkway conditions (especially on slopes) are a direct result of changing weather conditions (snow, melting & freezing temperatures). While the camp will do its best to remove snow and spread gravel, we need your help to take care and caution as you walk.
WINTER DRIVING CONDITIONS
Be aware that road conditions are a direct result of changing weather conditions (snow, melting and freezing temperatures). While we plow the road to camp and to facilities, plan for the conditions to be snow packed and slick. Four-wheel drive vehicles and two-wheel drive vehicles with chains or bands are recommended.
VEHICLES
The Forest Service permits motorized travel on only the two main roads in the camp area and at a safe speed (15mph max). Four wheelers and dirt bikes are not permitted due to noise and camper/guest safety.
CAMPFIRES
Campfires are allowed only in established fire rings and subject to Teller County fire ban regulations. Contact the camp office for the current fire ban status. Do not leave fires unattended and thoroughly extinguish fires with water before leaving. Use metal containers for disposal of ashes or briquettes. Contact the office or emergency personnel (911) immediately in case of an uncontained fire.
PIKE NATIONAL FOREST
Use of the surrounding Pike National Forest land is dependent on the observance of Forest Service regulations. Your help in protecting this environment and abiding by the rules for visitors is requested.
STREAMS & POND
Please help us keep the mountain streams clean and do nothing that would pollute them. While clean, it is unsafe to drink from the stream and pond.
TRAILS
Please stay on trails and roadways when hiking. This allows the plants to maintain a strong root system and prevents the fragile hillsides from eroding away.
TRASH & RECYCLING
Litter should be put in trash receptacles to maintain the natural beauty of the mountains. Recycling bins are located in the foyer by the Dining Halls and in cabins with kitchens or kitchenettes.
WILDFLOWERS, TREES, & ROCKS
Please do not pick wildflowers or other plants. Leave natural and historical objects in their place for others to observe and enjoy. Standing trees, living or dead, must not be cut or carved. Rocks are not to be rolled or thrown from high places or thrown at any time.
WILDLIFE
Please enjoy wildlife from a distance and leave wildlife alone in their habitat. Do not leave food outside for animals of any size (i.e. chipmunks, foxes, deer, bear) for your safety and theirs.
TRADING POST, RMMC
Campers and guests may purchase snacks, drinks, postcards, T-shirts, sweatshirts, etc. at our Trading Post. Check with the office staff for open hours.
DIVIDE, CO
A small town about 6 miles from camp offers the nearest groceries, gas stations and restaurants.
WOODLAND PARK, CO
A larger town about 13 miles east on Hwy 24, has grocery, hardware and drug stores, a laundromat, banks, a hospital, restaurants, and shops.