ALERT: Please visit our Coronavirus page for for the latest information on what is happening with COVID-19 restrictions and other changes.
3rd Grade Resident Camp
(ages 7-9)
July 14-16, 2023
Arrival: 4:00pm Friday
Departure: 11:00am Sunday 
3rd Grade Resident Camp
(ages 7-9)
July 14-16, 2023
Arrival: 4:00pm Friday
Departure: 11:00am Sunday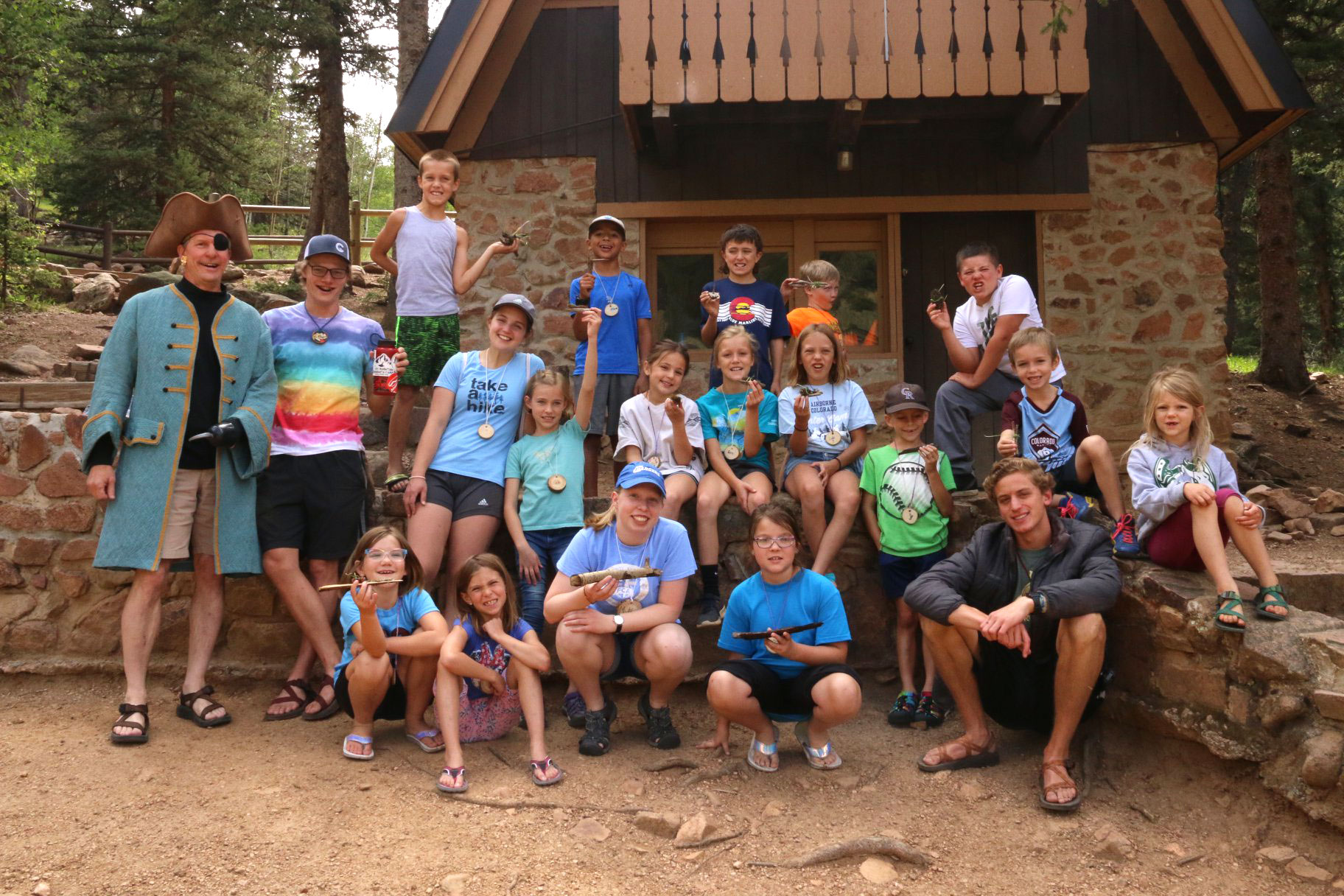 Resident Camp offers a slice of summer where campers experience the outdoors in a fun and safe community. Campers experience a new adventure while growing in their faith and exploring the Rocky Mountains.  
This weekend camp is a great way to introduce your young camper to RMMC. A closing program on Sunday, following a brunch, gives parents and siblings an opportunity to hear campers share about the weekend.
Campers are organized into cabins of 5-9 kids. Only one cabin-mate request will be considered, keeping in mind the benefit of enjoying old friends and making new ones.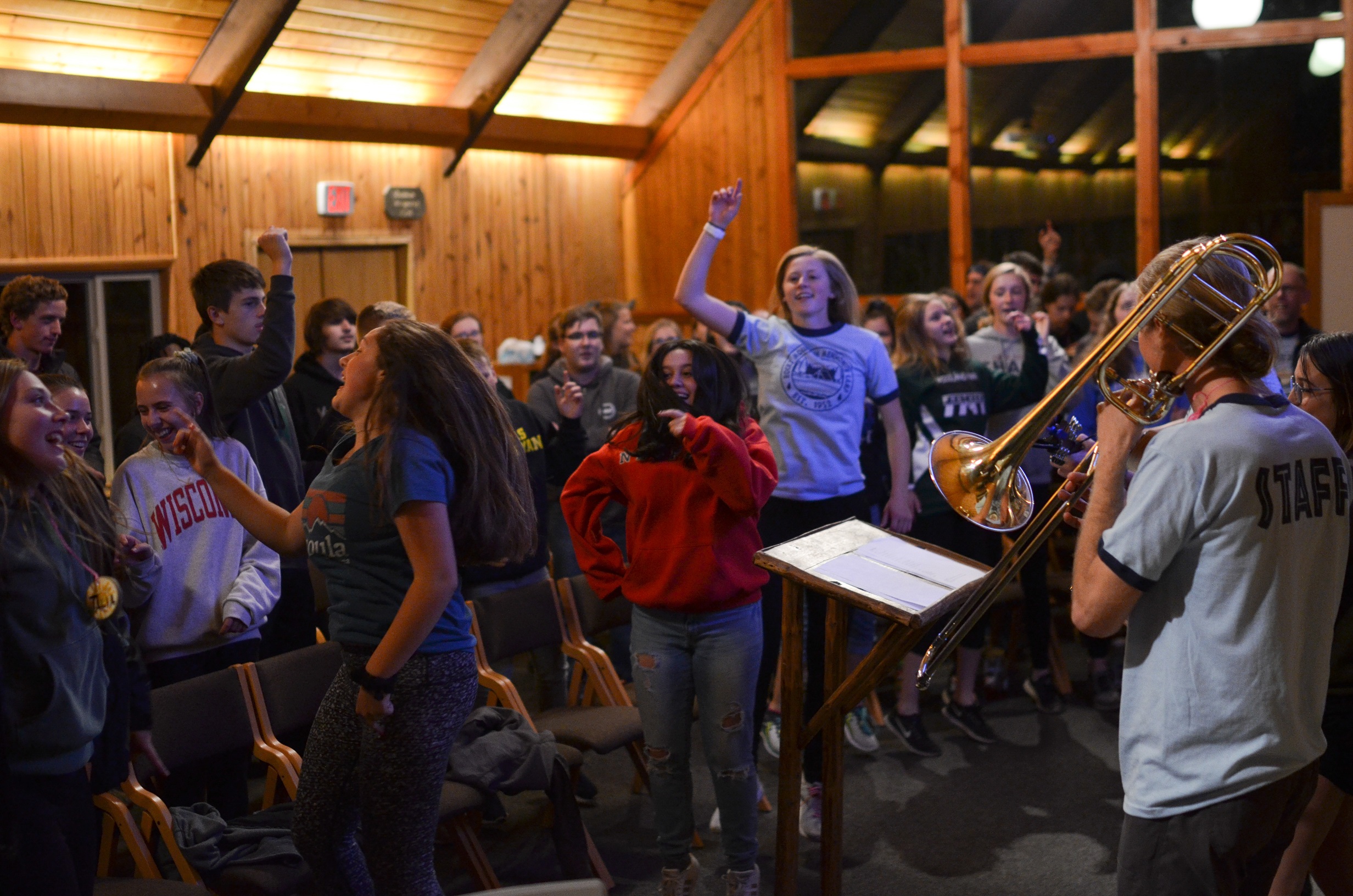 Summer Theme: God's (Animal) Kingdom: Exploring Colorado's Creeping, Chirping, Cuddly Creatures
This summer at RMMC we'll spend a week learning about animals that buzz, chirp, soar, creep, and growl. Each day we'll focus on a different Rocky Mountain creature and discover what they're up to in our natural neighborhood and why they do the things they do. By the end of the week, campers will better understand how the animal kingdom can show us how to bring God's kingdom, and why God said, "It's all good" after creating these amazing creatures!
BUNNY DAY - Caring for self as an important spiritual practice
Matt 11:28-30 "Come to me, all you who are weary and are carrying heavy burdens, and I will give you rest. Take my yoke upon you, and learn from me, for I am gentle and humble in heart, and you will find rest for your souls. For my yoke is easy, and my burden is light."
Bunnies have to be really vigilant in taking care of themselves because they are vulnerable in many ways–many animals find them tasty! They have some pretty creative ways to protect themselves.
BAT DAY - Observant of their surroundings/caring for those around them
Scripture: Romans 12:15 "Rejoice with those who rejoice; weep with those who weep."
Bats are not in their own little world; they are constantly sensing and perceiving the world around them and adapting to other bats and other creatures, even in the dark! How can we not get stuck in our own little worlds but care for creation around us and the people and animals who are part of our lives?
BEES DAY - Interconnectedness / Togetherness
Scripture: Hebrews 10:24, 25a "And let us consider how we may spur one another on toward love and good deeds, not giving up meeting together, as some are in the habit of doing, but encouraging one another…"
What one creature would end life on earth the fastest if it suddenly disappeared? BEES! Bees are interconnected with each other, and every other creature and plant on the earth is interconnected with them! 
One of the most important and universal claims of our faith is that the image of God is in everyone, we are all part of the Kingdom of God together, and therefore, we are in this together. Life is a group project. We may feel lonely sometimes, but we are never alone or abandoned. How can we encourage each other? If we ever feel lonely, what can we do about it? 
Activities
A few examples of the activities campers can experience during their week at camp.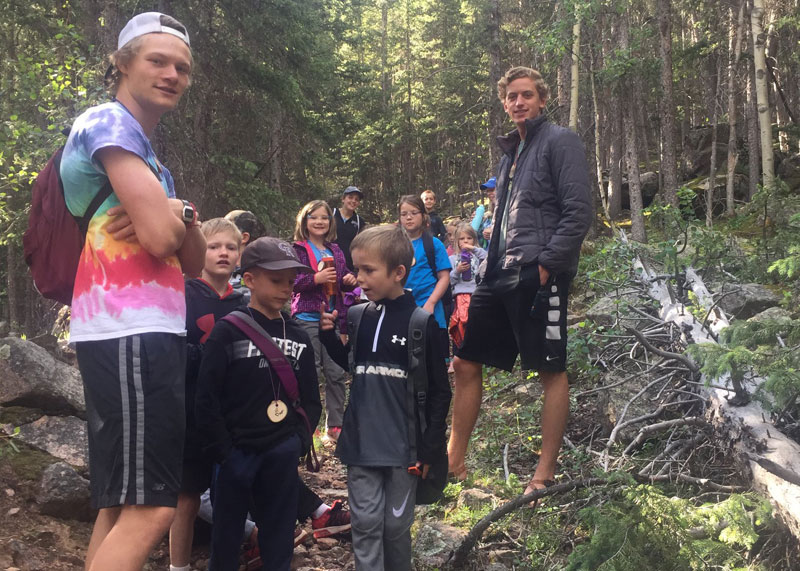 Hikes to scenic destinations in Pike National Forest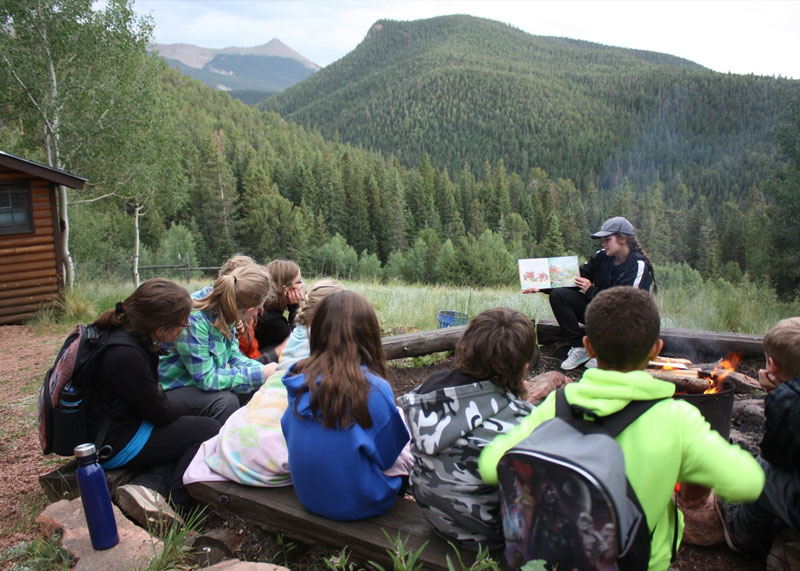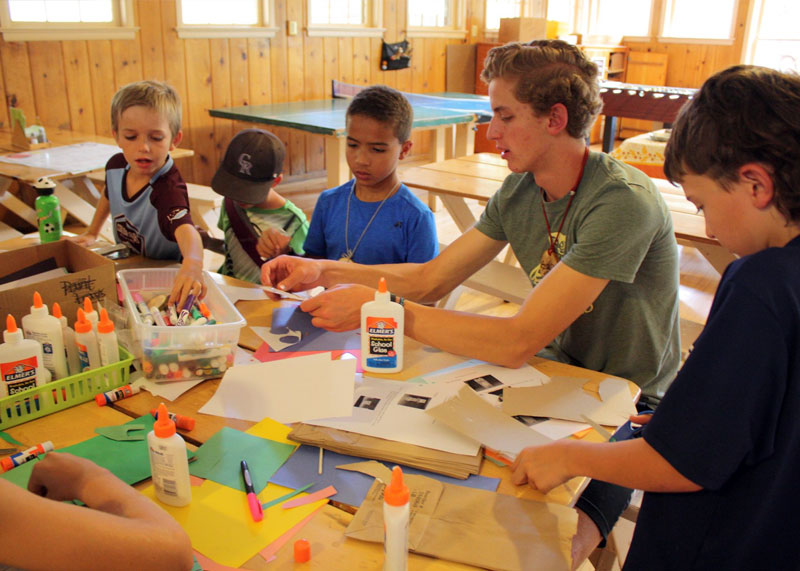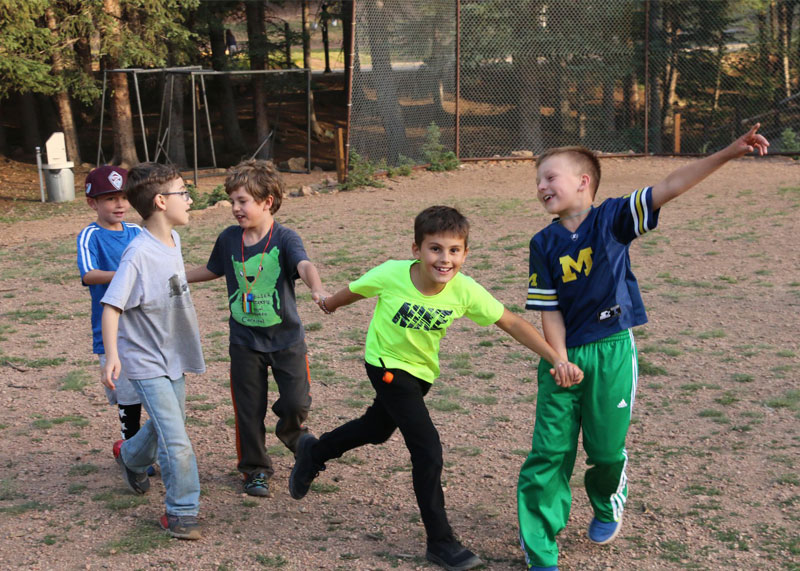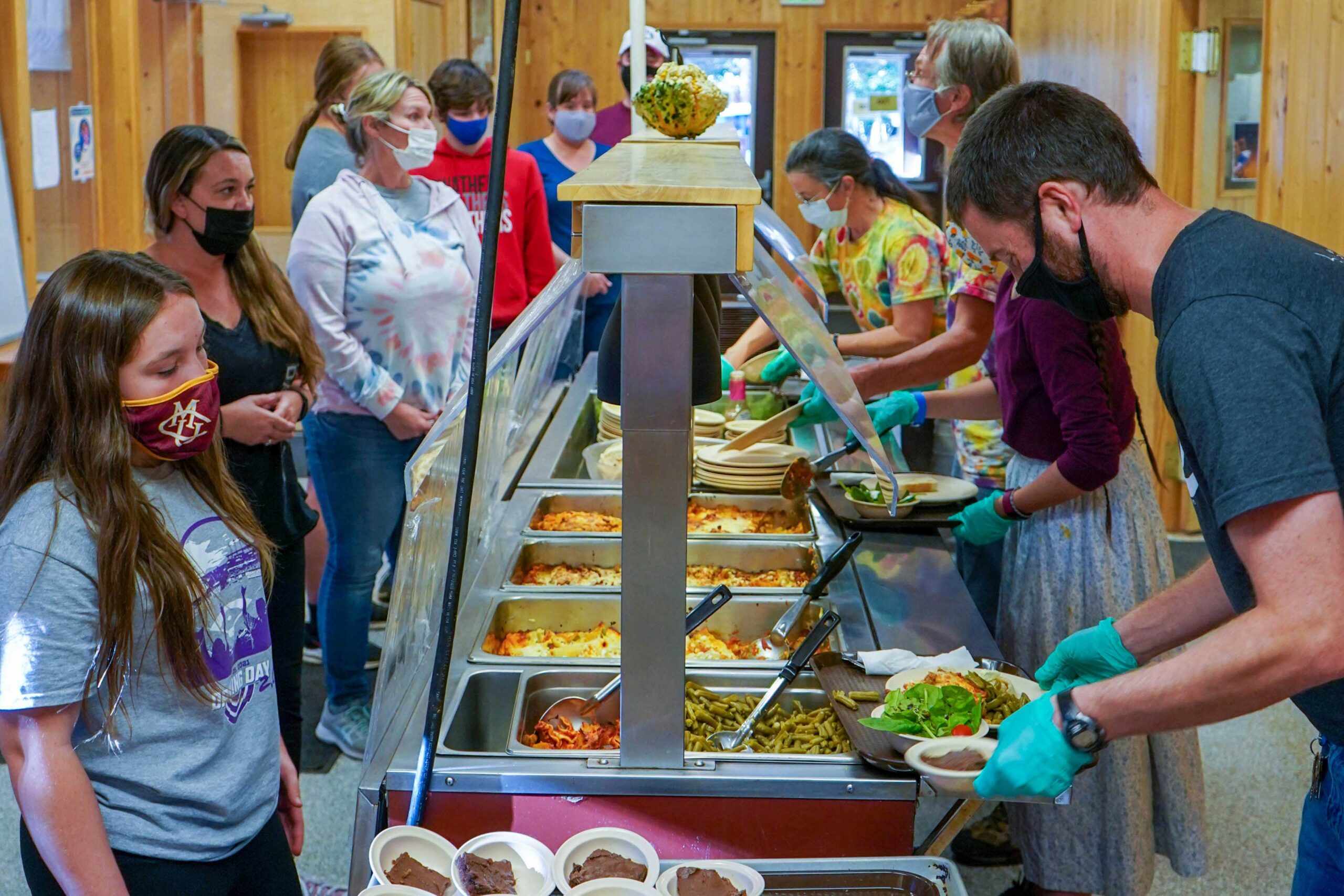 Sunday morning bruch & program w/ camper family & friends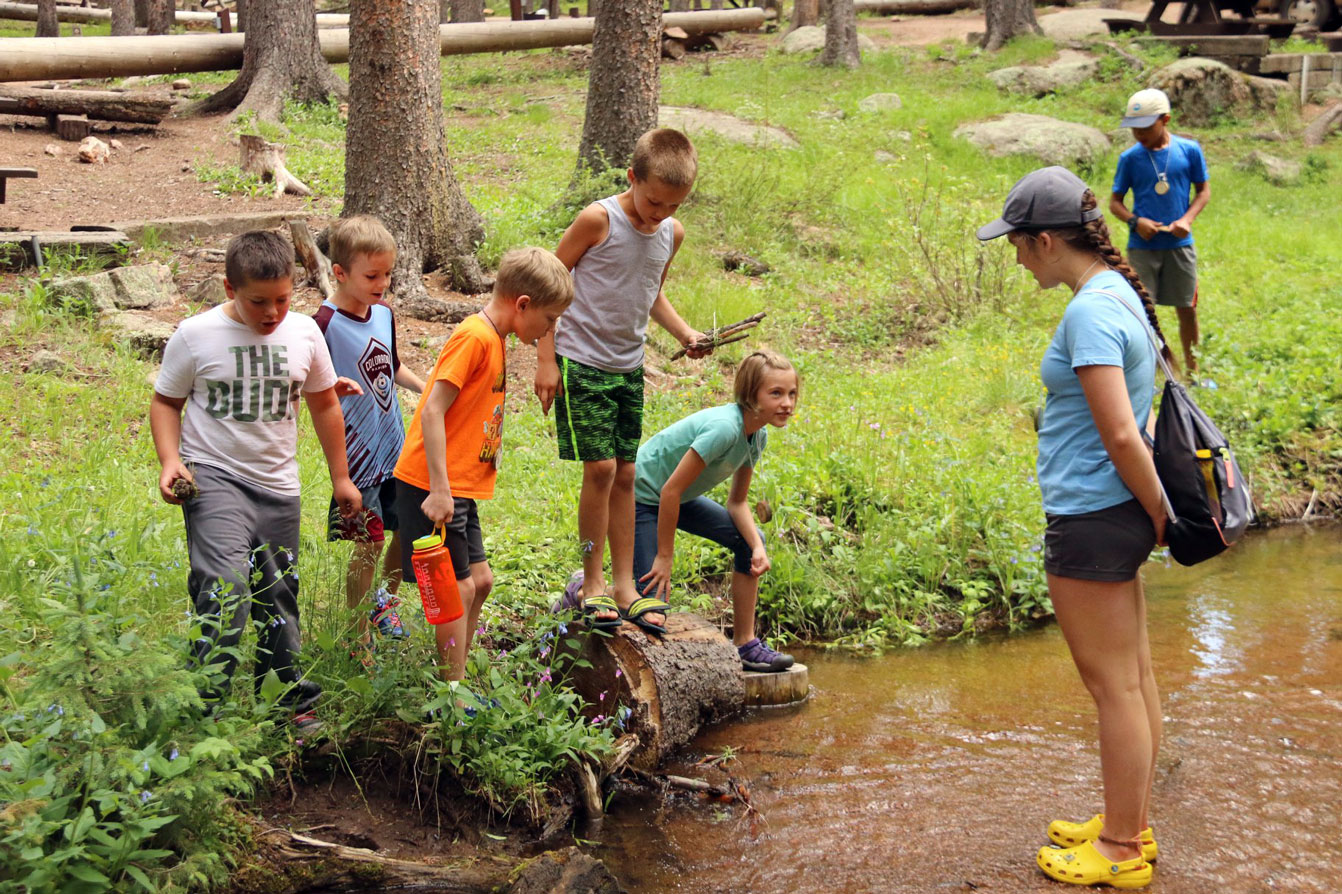 Online registration opens one year prior to the camp. Register before June 1st to receive a discounted price for registration. After June 1st, interested campers need to contact RMMC directly for availability.
Online registration opens one year prior to the camp. Register before June 1st to receive a discounted price for registration. After June 1st, interested campers need to contact RMMC directly for availability.
Better rate
March 1–May 31
best rate
Before March 1 (Goodwill extension till March 15th!)
Sunday morning bruch & program with camper family & friends
Parents and siblings are welcome to attend Sunday brunch and stay for a closing program. Brunch is a suggested donation of $13 for adults and $6.50 for children (ages 3-11). Let us know at registration if you plan to attend.
REGISTRATION FAQ
Here are some of the most frequently asked questions as it relates to registration.
Deposits
A $25 non-refundable deposit is required at registration. This represents our promise to save you a space to attend (and turn away others as necessary) in exchange for your promise to come!
Payments
Payment options available through online registration include:
Full payment.

$50 non-refundable deposit with remaining balance due start of camp.

$50 non-refundable deposit with remaining balance paid in monthly installments on 1st or 15th of month.
We accept payment of e-checks (ACH), credit card payments or written checks or cash when dropping off camper.
Discounts
Sibling Discount: when siblings attend one or more youth camps, each camper is eligible for a $10 discount off each camp. This discount is automatically applied during registration.
Multiple Camp Discount: when one camper attends multiple camps in the same season (ie: Resident and Wilderness camps) you may select a $10 discount off each camp during registration.
Camper Scholarships
Rocky Mountain is blessed to have scholarships funded by donors who want to ensure money is not a barrier for a youth to enjoy a summer camp experience. The challenge with these limited funds is to find the right balance of helping as many campers as possible (less money per request to help more campers) while also helping as much as needed (more money per request to help less campers) with the scholarship funds received.
In this spirit (with the Spirit), we ask families to consider the amount that fits their financial circumstances best. Scholarships of 15%, 25% 35% up to a maximum of 50% will be considered understanding that what we are able to offer may be less than what is requested. We do the best with what we have. Your request may be for the camp fee itself and/or include financial assistance with transportation options offered.
Step 1: Please contact the Executive Director, Corbin Graber (719-687-9506 or [email protected]) and share what amount of assistance is requested.
Step 2: A scholarship code will be offered for the agreed amount.
Step 3: When registering camper, use the "Discount Code" field to reduce the camp fees by the percent of the scholarship code entered (note: this is step 2 in the registration steps).
Transportation
Transportation is not currently provided for Grade 3 Resident Camp or Sr. High I & Senior High II Wilderness camps.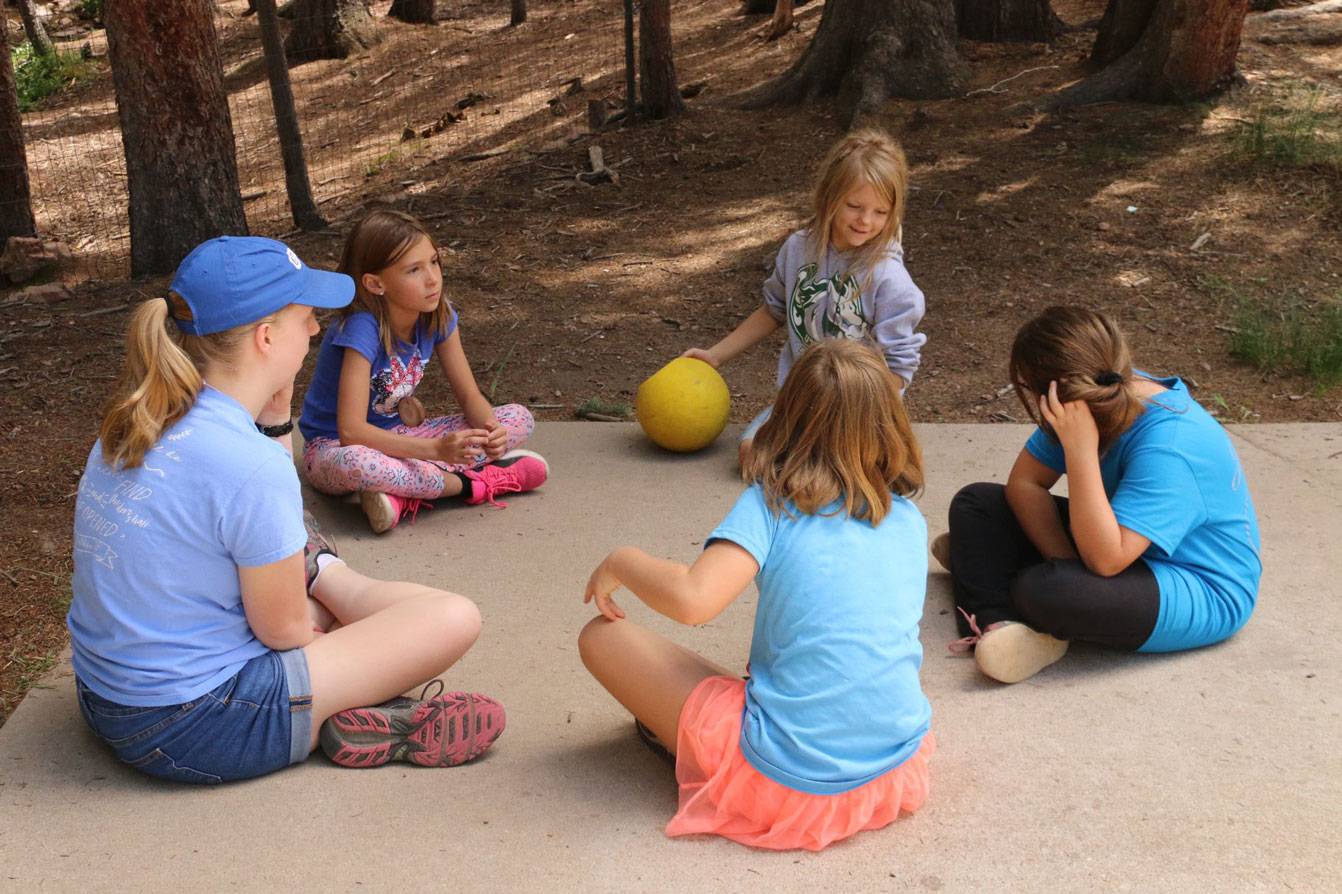 Frequently asked questions
What does registration look like on the first day?
Upon arrival, campers go to the Dining Hall/Lodge patio (look for umbrellas) to check-in. Check-in smoothness and efficiency will be directly related to help with the following details before arrival:
online payment of camp fees
online deposit of trading post spending money for the week
uploaded physical exam form
uploaded Colorado certificate of immunization
uploaded authorization for medication
During the check-in process, campers willl first meet the health director and staff for a health screening and to turn over any medications for the week.
Next, required camper infomration will receive one final check (i.e. pick-up authorization info., etc) before receiving their cabin assignment and meeting a staff counselor.
The staff will accompany campers to get their belongings from their transportation (typically). After a farewell to family and friends, the staff and camper will make their way to the cabin area and move into their accommodation.
How are grades considered in selecting a camp session?
The grades for camps listed represent the grade campers will be going into for the next school year. To offer campers and families more options when selecting a week of camp, we have expanded the camp sessions to include an age range to permit campers a grade above or below the listed grade level to attend. Select the camp session that works best.
What if my child gets sick or has an injury?
A qualified Health Supervisor (RN) is on duty throught the week to care for campers and staff. Emergency care is available within 15 minutes in Woodland Park at Pikes Peak Regional Hospital. For the Wilderness program, staff have training and RN oversight while out on the trail. A satellite GPS device is along for communications with camp and if needed emergency assistance. 
How does Trading Post work?
Trading Post offers time together in community visit, play games, and enjoy items from the store while at camp. New in 2021, purchases and a running balance for the week is tracked in the same system as camper registrations. This offers the option to return to your campers Register For Camp link and see the trading post balance in real time AND add money to the balance if so desired. Please visit our online Trading Post to see the range of items offered (and prices), including but not limited to snacks, drinks, water bottles, clothing, flashlights and more.
At the end of the week campers can choose one of the following options for any unspent trading post money:
Spend before leaving camp on last day of camp.

Move balance to another camp of the camper OR to a sibling going to a future camp.

Donate remaining Trading Post balance to the RMMC Camper Scholarship Fund which helps ensure that money isn't a barrier to another camper enjoying a summer camper experience here at Rocky Mountain.

Refund to camper (i.e. s

pending money for the ride home on the Kansas vans).
Who are your Summer Staff and program leaders?
Our summer staff are typically students from Mennonite colleges and universities. We run background checks on all of our summer staff and require an application and three references which guide our hiring decisions. A week of staff orientation focuses on the well-being of campers and staff to ensure their physical and emotional safety while at camp. Hike leaders receive Wilderness First Aid and medication administration training. Rock climbing and rappelling supervisors are trained and certified by a professional instructor.
Summer staff members are typically students from Mennonite colleges and universities and beyond. A week of staff orientation focuses on the well-being of campers to ensure their physical and emotional safety while at camp.
Camp program leaders are identified for their gifts in ministry and facilitating retreat and community at RMMC. Many are part of a Mennonite Church congregations from near or far. For program leadership (i.e. camp pastors and program directors), individuals are required to fulfill self-disclosure requirements and checks with the sending organization or conference to ensure the pastor's credentials have never been suspended or terminated due to sexual misconduct (annually). The screening process is intended to ensure that program leaders found to have committed sexual misconduct is not invited to a leadership position.
Can campers bring electronic devices?
We ask that electronic devices not be used and either left in the camper's bag or left at home. Our hope is to offer a unique experience away from the normal routines of life in the beauty of God's creation. Devices will be taken, stored in the office, and returned at the end of the week if a camper chooses to not follow this policy. Lost or stolen items are not the responsibility of RMMC. 
How can I keep in touch with my camper?
Family and friends are encouraged to write to their camper through mail or email ([email protected]). Campers can send letters and postcards through the camp mailbox.
Do first time campers get a free t-shirt?
All first time campers and the friend they come with will receive a t-shirt as a thank you for coming to RMMC. T-shirts will be given to campers during the week of camp.
What about correspondence with my camper?
CORRESPONDENCE – Family and friends are encouraged to write to their camper through mail or email ([email protected]). Campers can send letters and postcards through the camp mailbox. Wilderness campers will receive all letters and emails on the days they are on camp property. 
STAFF & CAMPER CORRESPONDENCE – All camp staff are encouraged to be a positive role model to the campers during and after camp. All communication after camp should be initiated by the camper and with permission from their parents. Staff are instructed to view all post-camp communications with campers as if they were still present at camp. 
How can I see photos from a specific camp week?
Do you have to be Mennonite to attend camp?
While teachings are Bible-based and from a Mennonite perspective, campers of all faiths are respected and welcome to attend.
Can you accommodate special diets?
Maybe. Our foodservice is able to accommodate dietary restrictions including: lactose intolerant, dairy free, gluten intolerance or sensitivity, vegetarian and veganism. We also accommodate food allergies including: wheat, nuts, peanuts, fish. While we can accommodate these for served meals, please know that RMMC is not a peanut/nut free location serving a variety of campers and guest groups.
Beyond this list, we may/may not be able to accommodate a camper's dietary needs. Our Food Service Director is available for questions.