Pastors Retreat
November 10-12, 2023
Arrival: 7:00pm Friday
Departure: 5:00pm Sunday
Pastors Retreat
November 10-12, 2023
Arrival: 7:00pm Friday
Departure: 5:00pm Sunday
While this event is called "Pastor's Retreat", all persons credentialed in Mountain States Mennonite Conference (MSMC) and their families are encouraged to attend. Relaxation and rejuvenation are integral to our communal vision to pursue God's dreams by the power of the Holy Spirit in the way of Jesus Christ – whether you serve as a congregational pastor or in another role. Please come.
For questions, please contact retreat coordinators, Ryan Koch ([email protected]) or Amy Zimbelman ([email protected]).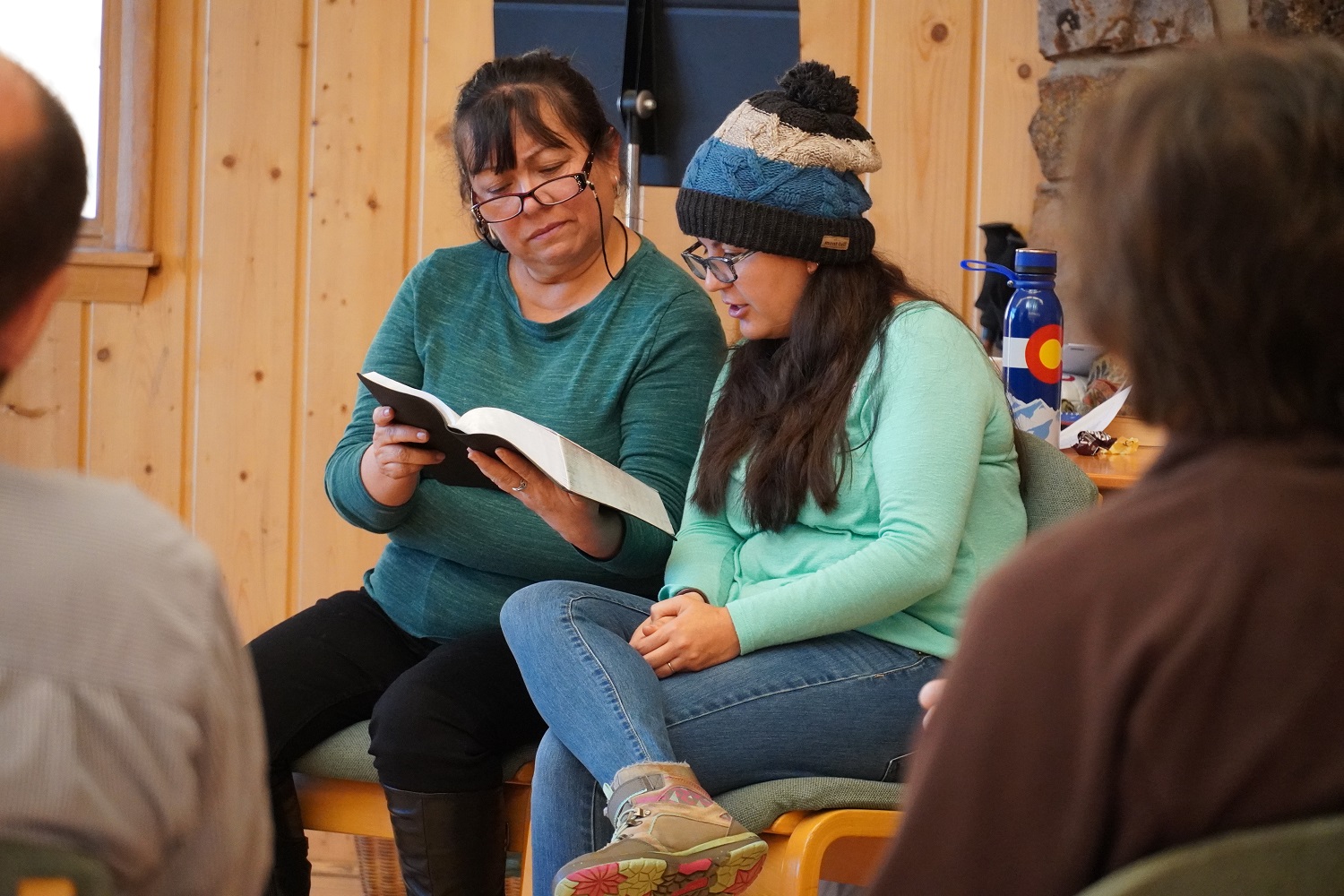 RETREAT SCHEDULE
FRIDAY
7:00pm – Arrival & settle/move in
7:30pm – Chat and snack (bring snacks to share for the weekend)
Evenen board gaming
SATURDAY
8:00-8:30am – Breakfast
9:00-10:00am – Gathering of word and song
10:15-11:45am – Pastors share their Passions (a.k.a. Hobbies) (childcare provided)
12:30-1:00pm – Lunch
2:30-5:30pm – Afternoon free time (childcare provided)
5:30-6:00pm – Supper
Evening Snacks, Games, Music Jam
SUNDAY
8:00-8:30am – Continental breakfast
9:00-10:30am – Gathering and worship
10:30-11:00am – Brunch
12:00pm – Farewell & departure
ACCLIMATION & WEATHER
ALTITUDE – Camp's elevation is 9,620 feet so it is important for campers and guests to take time to adjust to the high altitude. About one in four visitors to Colorado suffer from acute mountain sickness, the mildest form of altitude illness. Common symptoms include headaches, shortness of breath, fatigue and dry throat. Things you can do to minimize or avoid altitude sickness include:
Drink plenty of water before and during your time here to prevent dehydration.
Avoid strenuous exercise (hiking, jogging, etc.) and salty foods when you first arrive.
A good first night's rest is very helpful in giving your body time to acclimate.
If coming from sea level or low elevation, a day or night spent in Colorado Springs (6,035 ft) will help allow your body more time to adjust to the change in altitude.
SUNBURN – The sun is more intense at this altitude so be mindful of how quickly sunburn can occur. Use adequate sun protection including sunscreen (SPF 15 or higher) or clothing (long sleeves, hat or cap) for outdoor activities. Reapply sunscreen periodically throughout the day as needed.
SUMMER WEATHER – Each day offers a sample of the seasons: spring in the morning; summer in the afternoon; fall in the evening. Even winter can be represented in early June with snow! Rain and hail storms can also come at a moment's notice just to keep things interesting. Being prepared with appropriate clothing is the key to enjoying the variety of weather the Rocky Mountains offer!
WINTER WEATHER – Colorado winter temperatures range from -10°-0°F at night to a high of 35°-45°F during the day. Because of low humidity (8-10%) temperatures feel like 45°-65°F. Sunshine makes all the difference with an average of 300 days of sun per year. Clothing items to bring include: warm winter coat, snow pants, gloves, snow boots, and hat.
PATHS & WALKWAYS (WINTER) – Be aware that paths and walkway conditions (especially on slopes) are a direct result of changing weather conditions (snow, melting & freezing temperatures). While the camp will do its best to remove snow and spread gravel, we need your help to take care and caution as you walk.
WINTER DRIVING CONDITIONS – Be aware that road conditions are a direct result of changing weather conditions (snow, melting and freezing temperatures). While we plow the road to camp and to facilities, plan for the conditions to be snow packed and slick. Four-wheel drive vehicles and two-wheel drive vehicles with chains or bands are recommended.
LOST & FOUND – Any item left behind by a guest will be kept for two weeks and then donated to charity.
QUIET HOURS – In consideration of others, noise should be kept to a minimum between 10:30 p.m. – 8:00 a.m.
SMOKING – RMMC is a smoke free facility. Smoking is only permitted in the outside designated areas, and only when a fire restriction is not in place. Every precaution must be taken to prevent a forest fire.
CREATION CARE
STREAMS & POND – Please help us keep the mountain streams clean and do nothing that would pollute them. While clean, it is unsafe to drink from the stream and pond.
TRAILS – Please stay on trails and roadways when hiking. This allows the plants to maintain a strong root system and prevents the fragile hillsides from eroding away.
TRASH & RECYCLING – Litter should be put in trash receptacles to maintain the natural beauty of the mountains. Recycling bins are located in the foyer by the Dining Halls and in cabins with kitchens or kitchenettes.
WILDFLOWERS, TREES, & ROCKS – Please do not pick wildflowers or other plants. Leave natural and historical objects in their place for others to observe and enjoy. Standing trees, living or dead, must not be cut or carved. Rocks are not to be rolled or thrown from high places or thrown at any time.
WILDLIFE – Please enjoy wildlife from a distance and leave wildlife alone in their habitat. Do not leave food outside for animals of any size (chipmunks, foxes, deer, bear) for your safety and theirs.
Online registration opens one year prior to the retreat.
Online registration opens one year prior to the retreat.
retreat registration
Friday-Sunday accommodations and meals
registration Saturday & Sunday
Saturday accommodation & meals & Sunday brunch & program
registration Saturday
Saturday meals & program
REGISTRATION FAQ
Here are some of the most frequently asked questions as it relates to registration.
Deposit
A $25 non-refundable deposit (adults only) is required at registration. This represents our promise to save you a space to attend (and turn away others) in exchange for your promise to come.
Payments
Payment options include full payment or deposit with remaining balance due prior/at the retreat. To minimize registration/payment lines while at camp, we're encouraging payment in full before arrival via credit/debit cards or e-check (ACH direct payments). Cash or check payment are also welcome upon your arrival. 
Scholarships
We encourage congregations to cover the costs of Retreat for each pastor. Some assistance is available if pastors are required to cover their own costs. Please contact the retreat coordinators, Ryan Koch ([email protected]) or Amy Zimbelman ([email protected]).
Cancellations & Coronavirus
Out of care for everyone during this time of coronavirus pandemic uncertainty, the non-refundable deposit policy (i.e. "We'll save you a spot and turn others away if you promise to come") has been temporarily suspended for coronavirus related cancellations. PLEASE stay home if you are experiencing any Covid-19 symptoms for a full refund. You will also receive a full refund should the retreat be cancelled altogether.
Accommodations
Housing is assigned on a first come first served basis for your preferred housing location. The housing location options are Pleiades, Emmental, Aspen (lower and upper), Heidi or Jungfrau. Emmental will be use only when Pleiades and Upper Aspen are filled.
Pleiades/Emmental have two single beds per room and linens and towels are provided.
Chalets do not have an indoor bathroom or linens. Please bring your own or you can rent them from Camp for $10.
To see detailed information about these facilities please go to our Facilities page.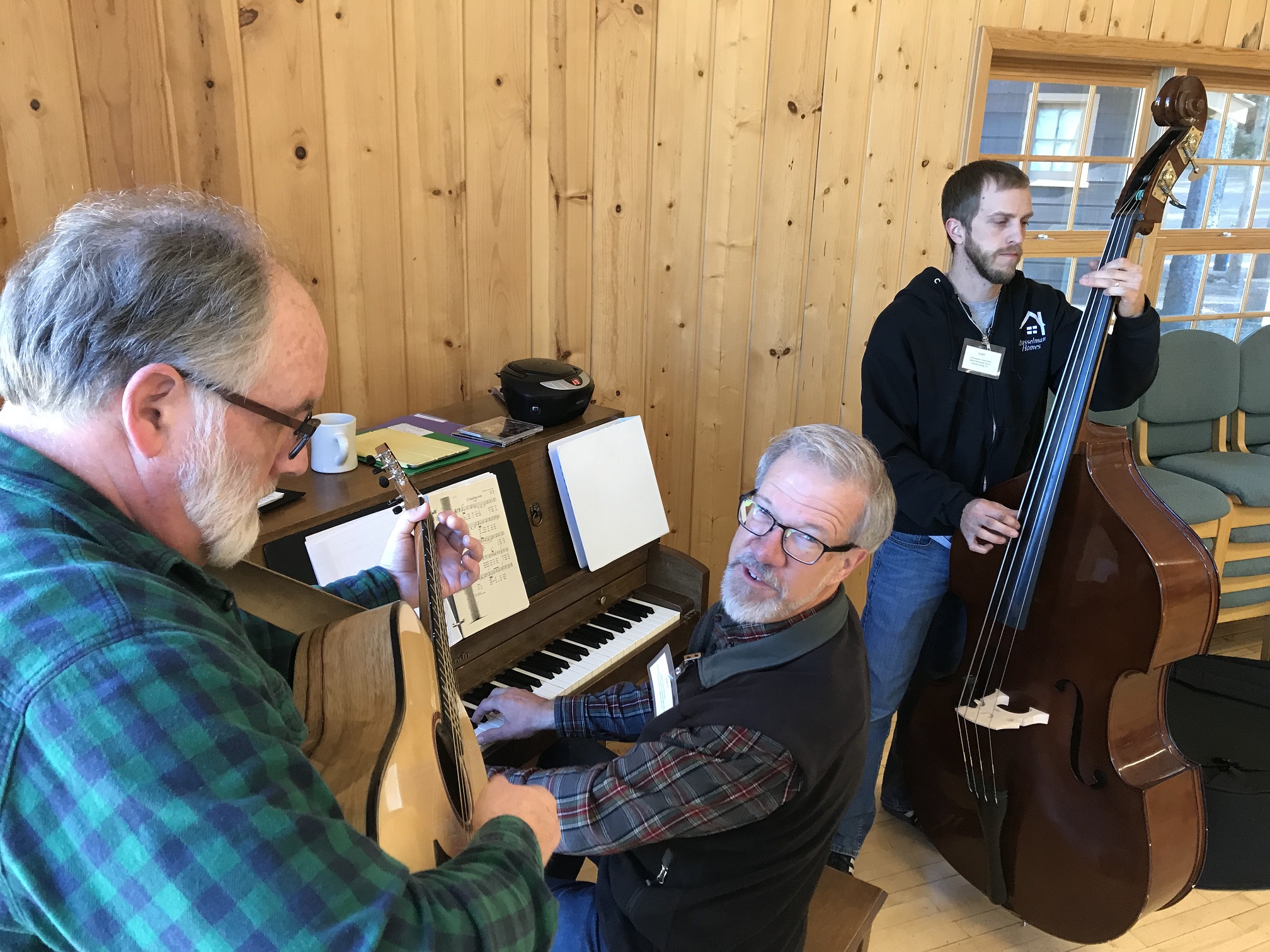 Frequently Asked Questions
Where can I learn more about my stay at RMMC (i.e. accommodations, altitude, creation care).
Please visit the "Reservation Guide" page of the website for "YOUR STAY WITH US", "MOUNTAIN LIVING" & "CREATION CARE" information.
What foodservice is offered? Can you accommodate dietary restrictions?
Camp is pleased to offer a great selection of food choices which include a main dish option, vegetarian option, salad (lunch & supper), and dessert (lunch & supper). Cold beverages (water, orange, apple, grape, crabapple) and hot beverages (coffee, tea, hot chocolate) are also provided.
As much as possible, the camp will accommodate dietary restrictions. An option will be given to list all of your dietary restrictions during registration. We cannot accommodate dietary preferences.
RMMC is not a peanut/nut free location since we serve a variety of campers and guest groups utilizing their own kitchen facilities.
Do you have to be Mennonite to attend camp?
While teachings during the retreat are Bible-based and from a Mennonite perspective, campers of all faiths are respected and welcome to attend.