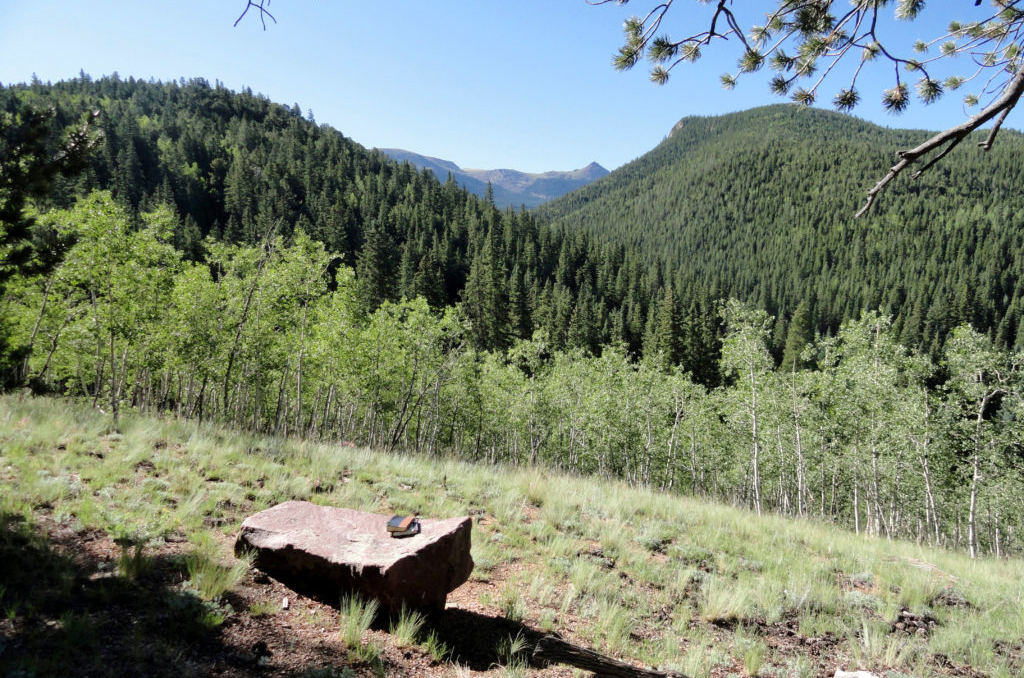 Nature Trail
This trail is a mild hike that starts at the main lodge and ends on the boy's side of camp. Taking you up on aspen ridge and then down into the valley. Enjoy being out in Gods creation with many wonderful sights to be seen.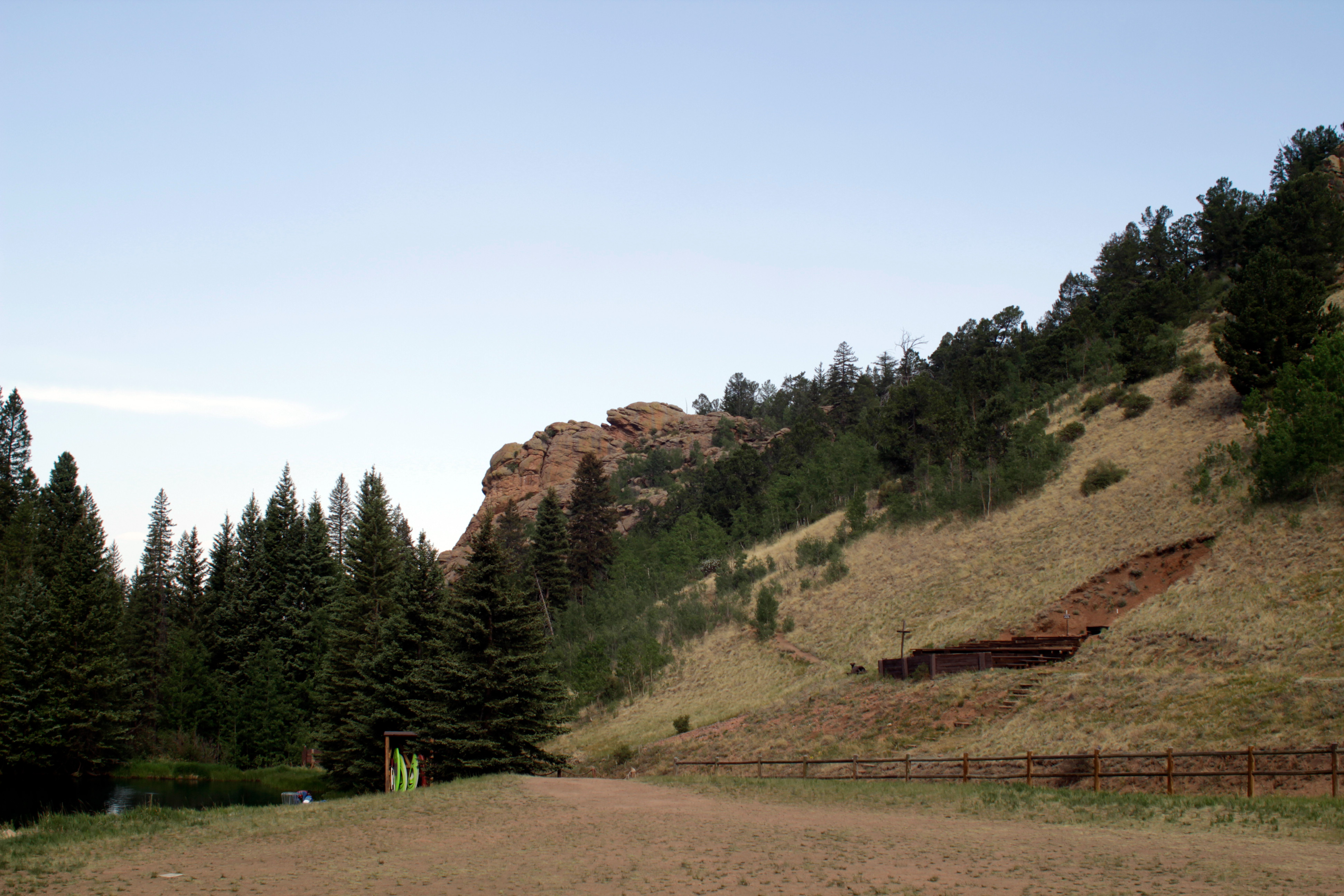 Monkey Rock
This hike is very easily navigated and makes for a good start to becoming acclimated to the high altitude. At the summit you can rock scramble or enjoy seeing camp from up on high.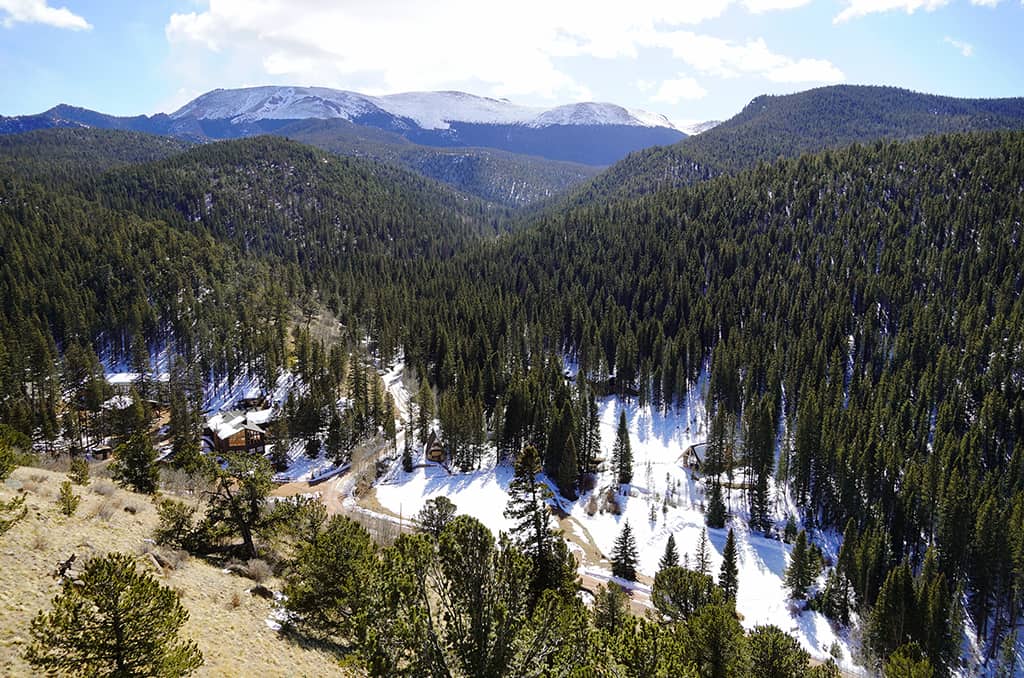 Overlook Trail
This trail continues on from monkey rock taking you on a scenic overlook of all of camp. Look on to people playing around camp or on the pond while also seeing the expansive pikes peak massive.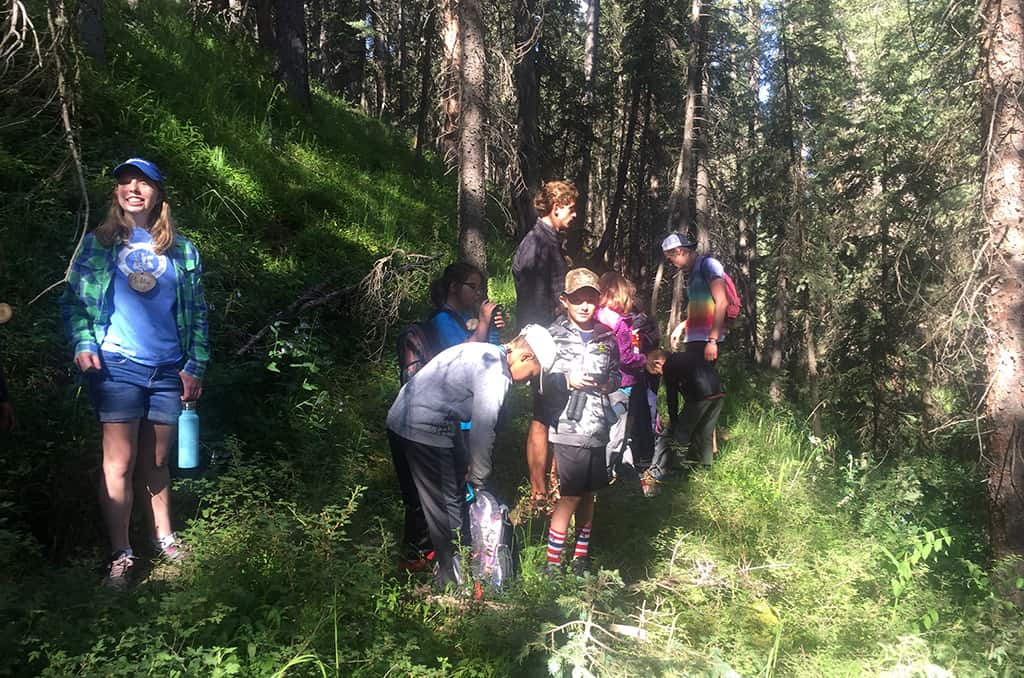 Old Wagon Road
Take a trip into the past on the very first road into camp. This trail will take you down the stream that runs through camp. Look out for waterfalls and old wagon wheels on your way down. This can be an out and back hike or a loop passing through the old boys village bringing you up to the ridge cabins.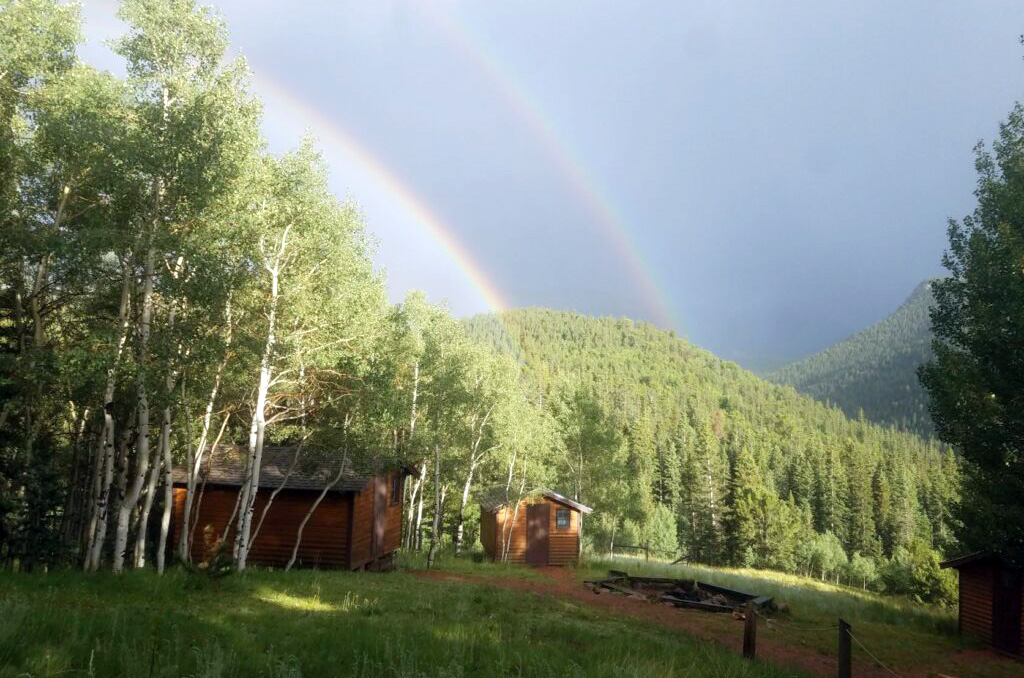 Park Ridge Trail
This is a short walk to reach the open valley that is home to the Park Ridge cabins. This is a great place to watch sunset light up the mountainside and enjoy the calm breeze coming up the valley.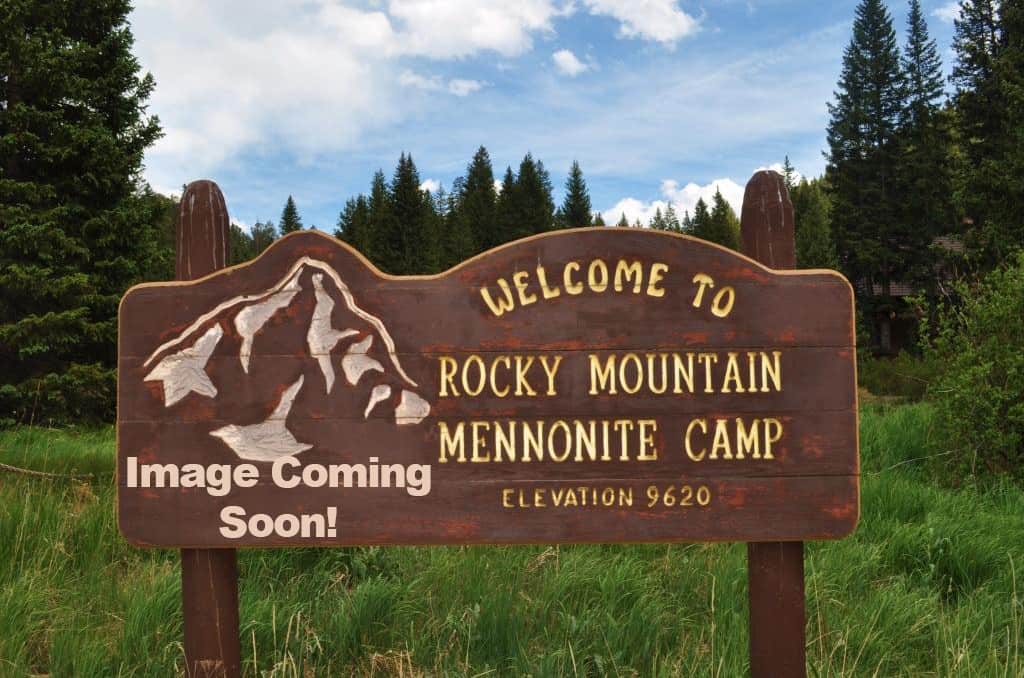 Solitude Center Trail (Talking Tree)
The talking tree has overcome many challenges growing perfecting in between a bolder. This is a good place to go to enjoy solitude and have a time for reflection.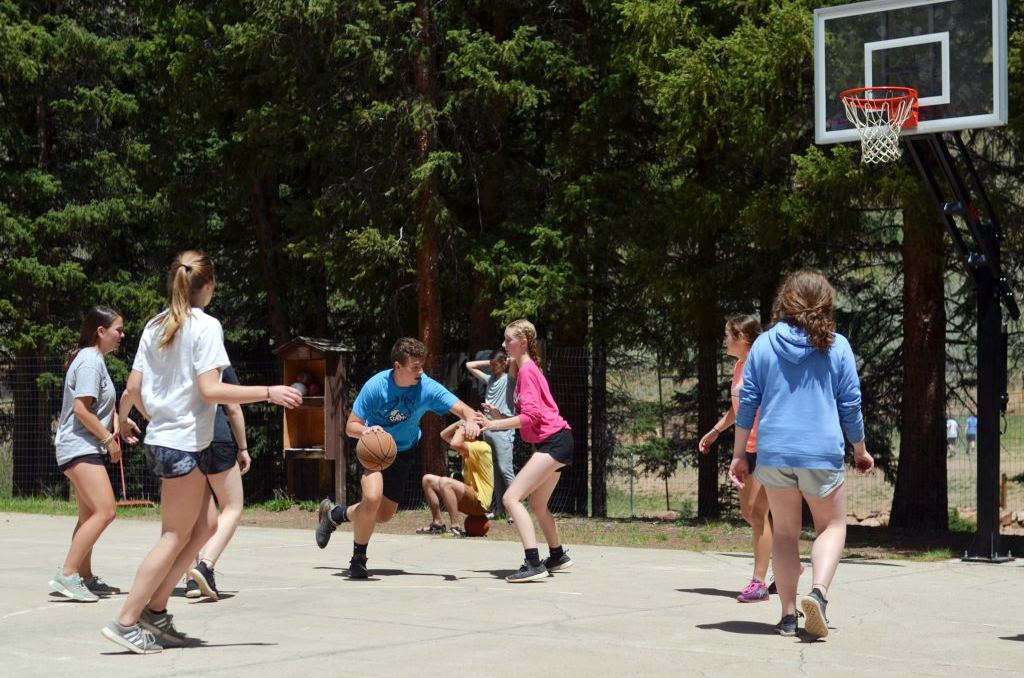 Basketball/Volleyball Courts
Located by the chapel the ball courts are for all people of all ages. Games include; basketball, volleyball, foursquare, frisbee and any variations of these games that you know. If you prefer to watch there are places to sit and enjoy the action.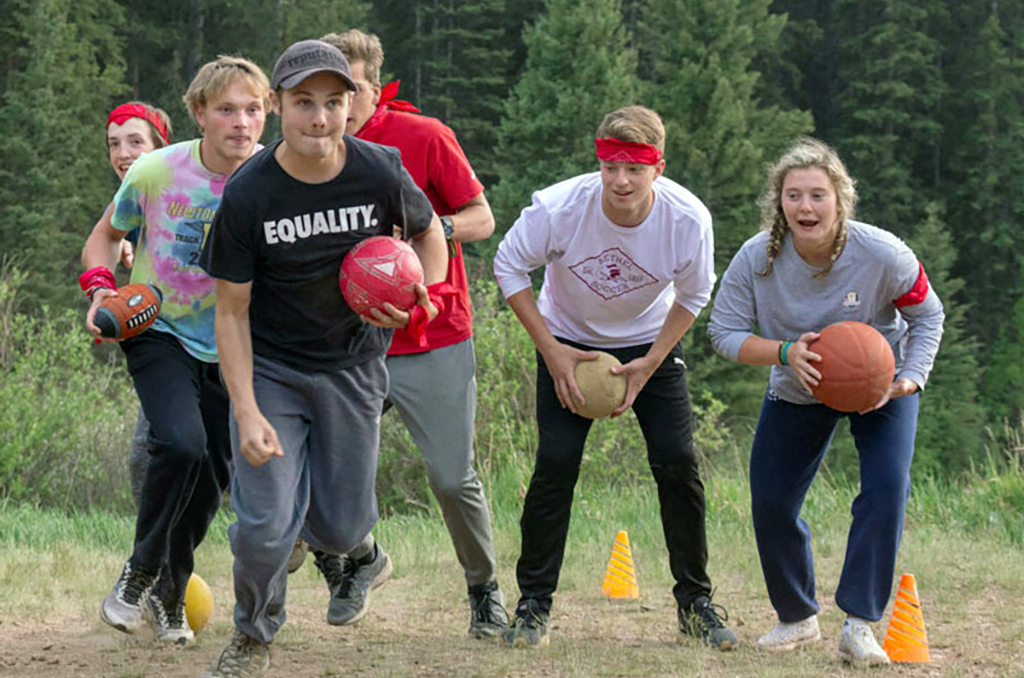 Playfield
As it sounds this is a nice open space to play bigger group games such as; soccer, ultimate freebee, kick ball, etc.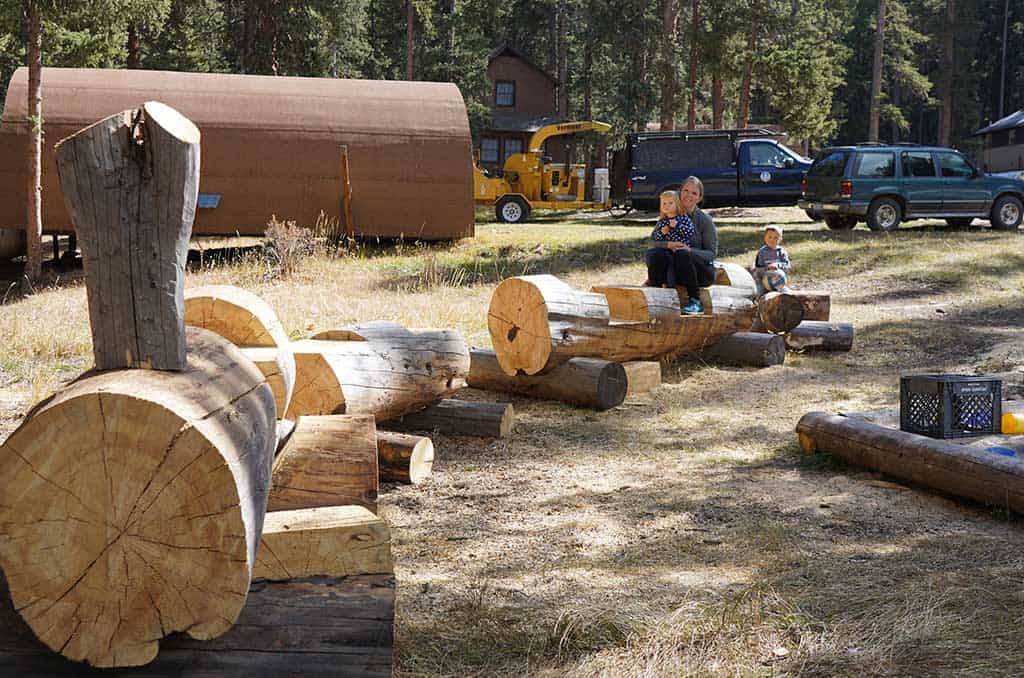 Log Train and sand box
The log train and sand box is located near the ball courts. Made from trees that had been killed by spruce beetles they now serve as a play place for kids.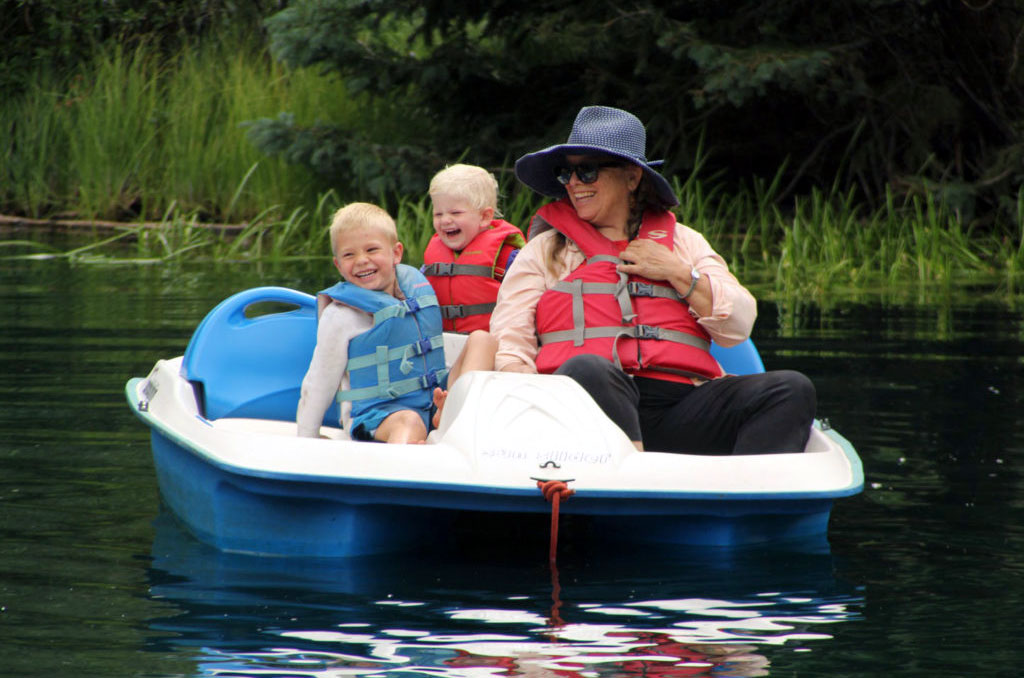 Pond (boating, fishing, etc.)
The pond is a great place to be on a warm afternoon. Two paddle boats, four kayaks, and two paddle boards (1 adult, 1 kid size) are available from sunrise to sunset. While at the pond, children are required to have adult supervision and everyone should wear life jackets while out on the water.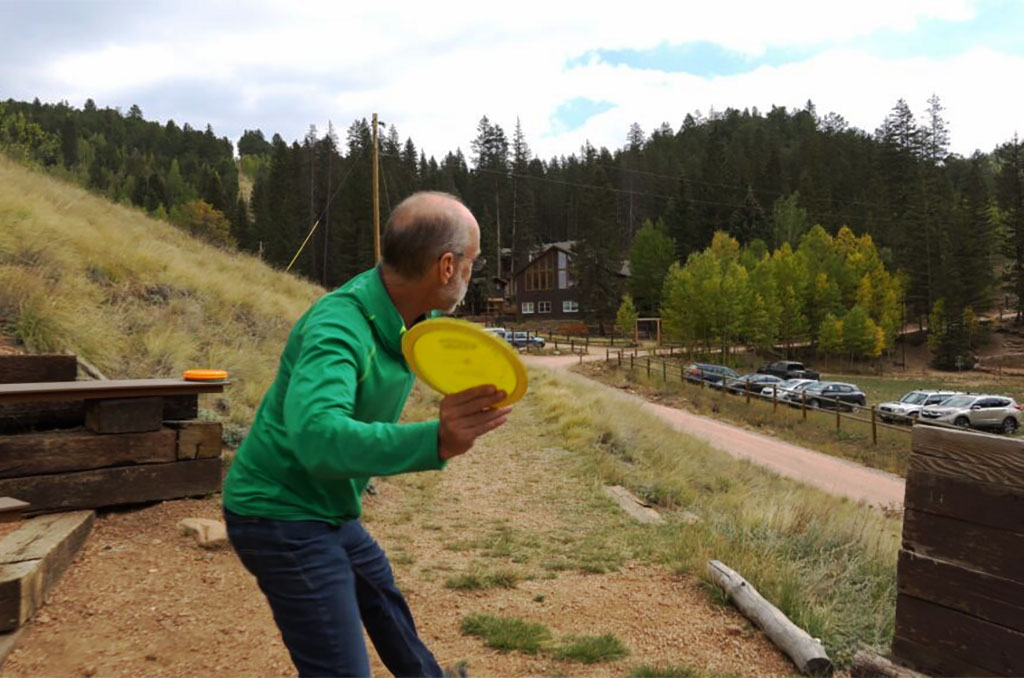 Disk golf course
Camp has a full 18 hole course that takes you around camp and up into the campground. This course can be split into a front 9 and a back 9. The front 9 is good for a shorter game time approximately 30 minuets to complete. The back 9 is more challenging but features many fun unique holes.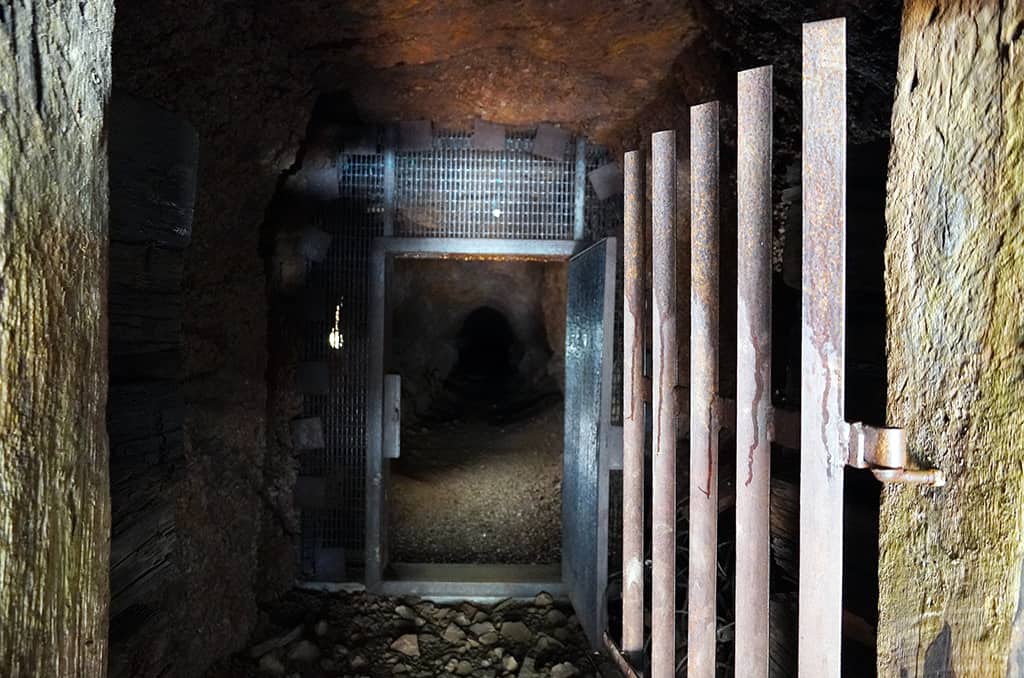 Gold Mine
Fools gold is the name of the game. This mine shaft reaches 350 feet into the earth coming to a partially mined wall. Though there wasn't any gold found, the gold mine makes for a fun adventure into the dark.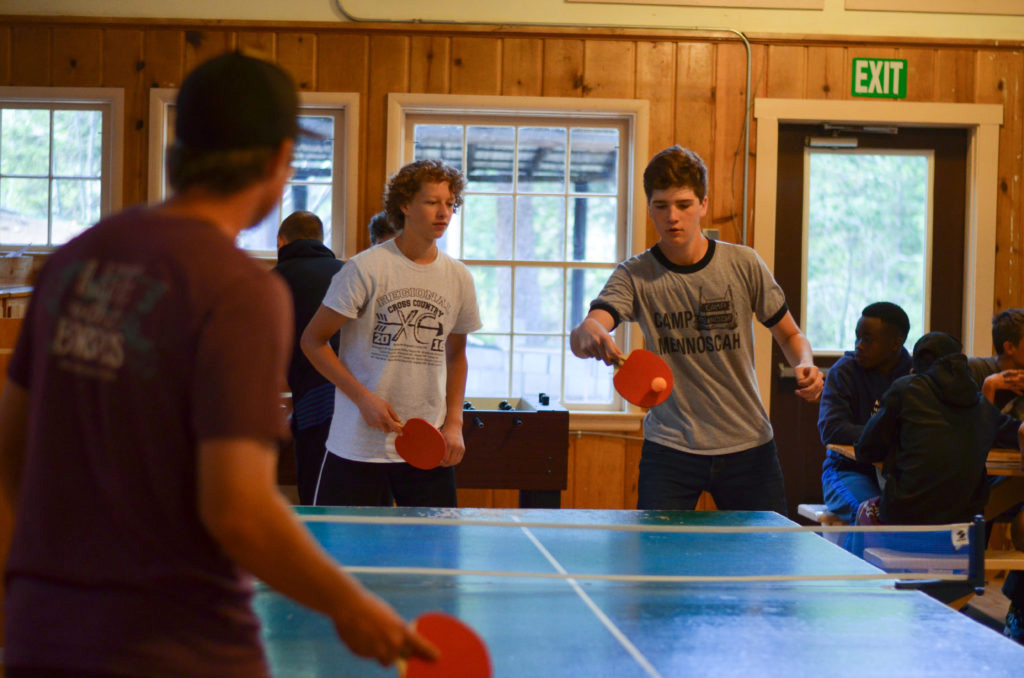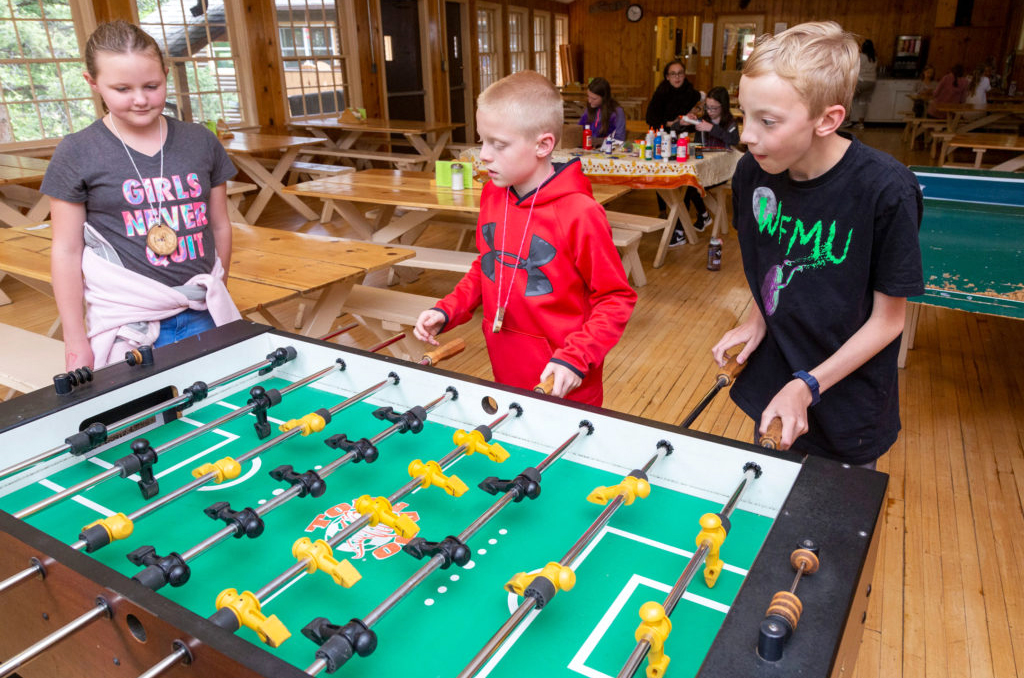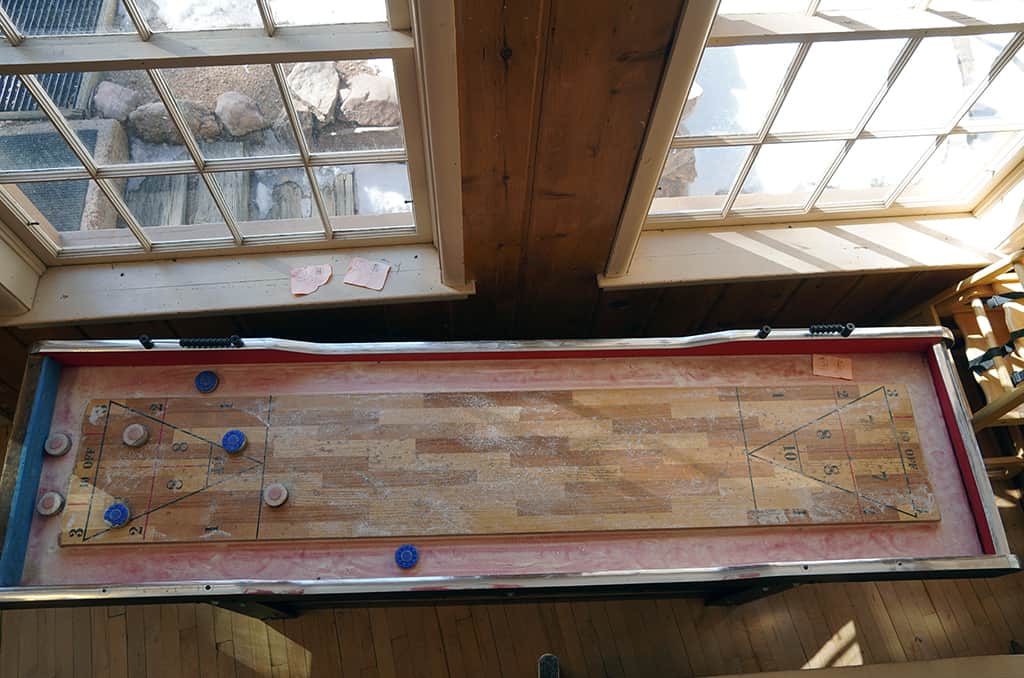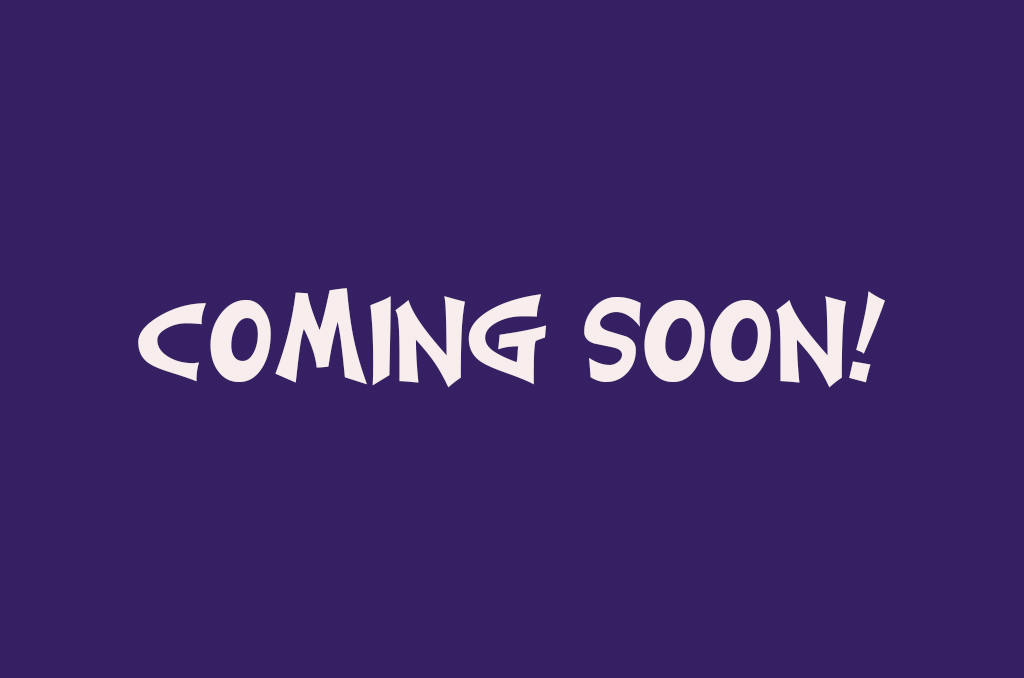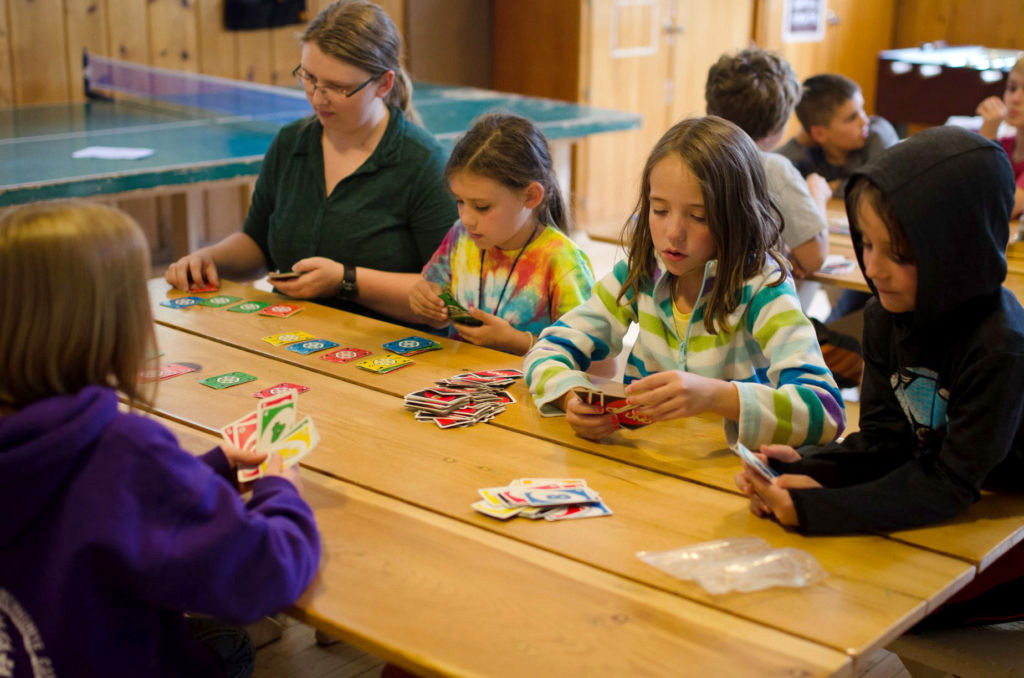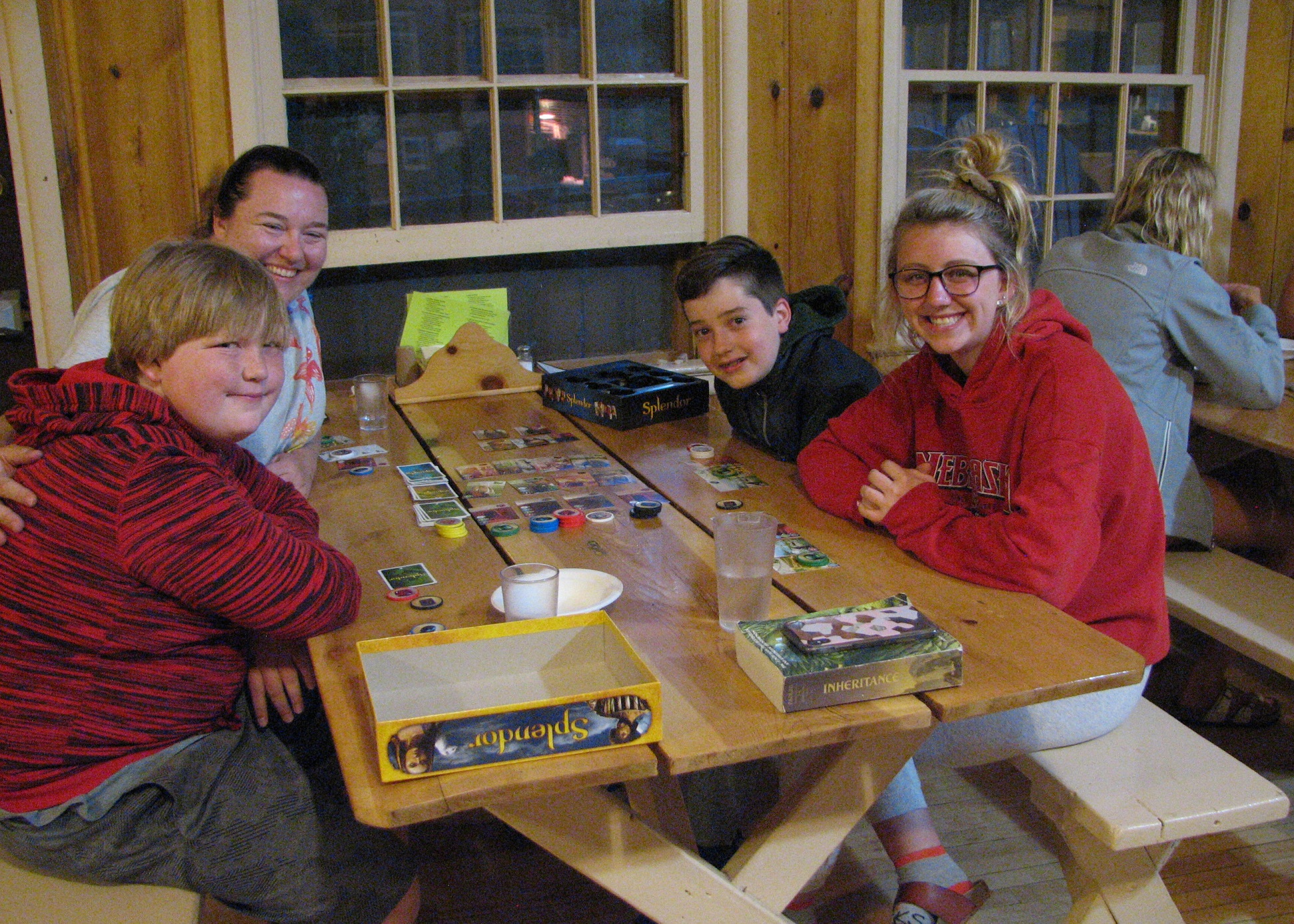 Staff Facilitated Activities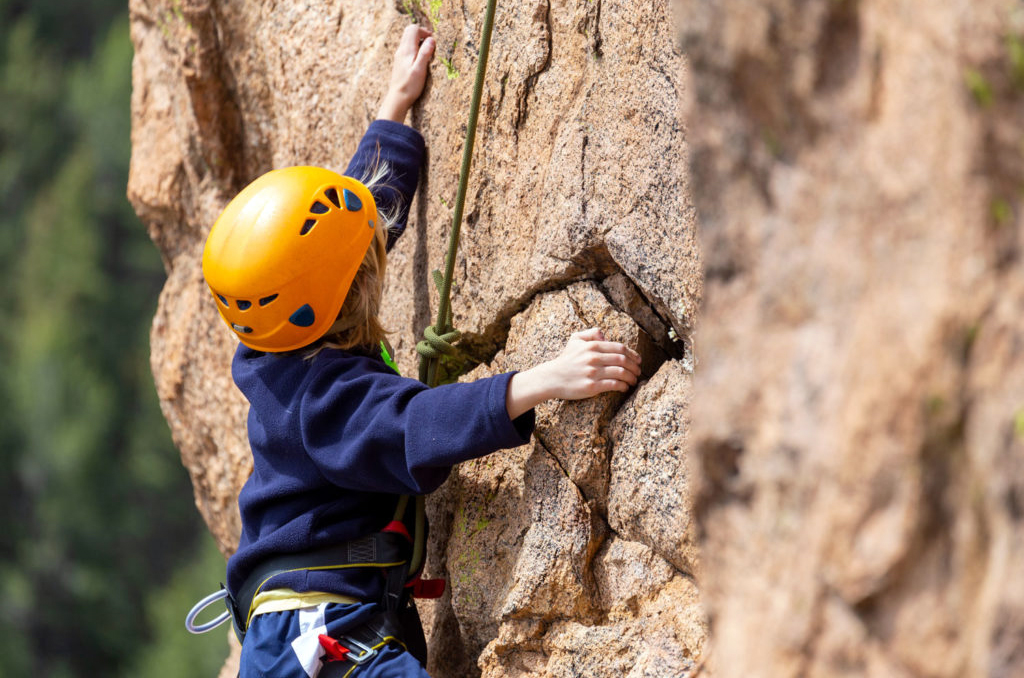 Rock Climbing
Rock Climbing is another great way to experience the outdoors in a unique way. Pulling yourself to new heights with the guidance of a staff member. There are two climbs of different difficulty that we facilitate based on your comfort level.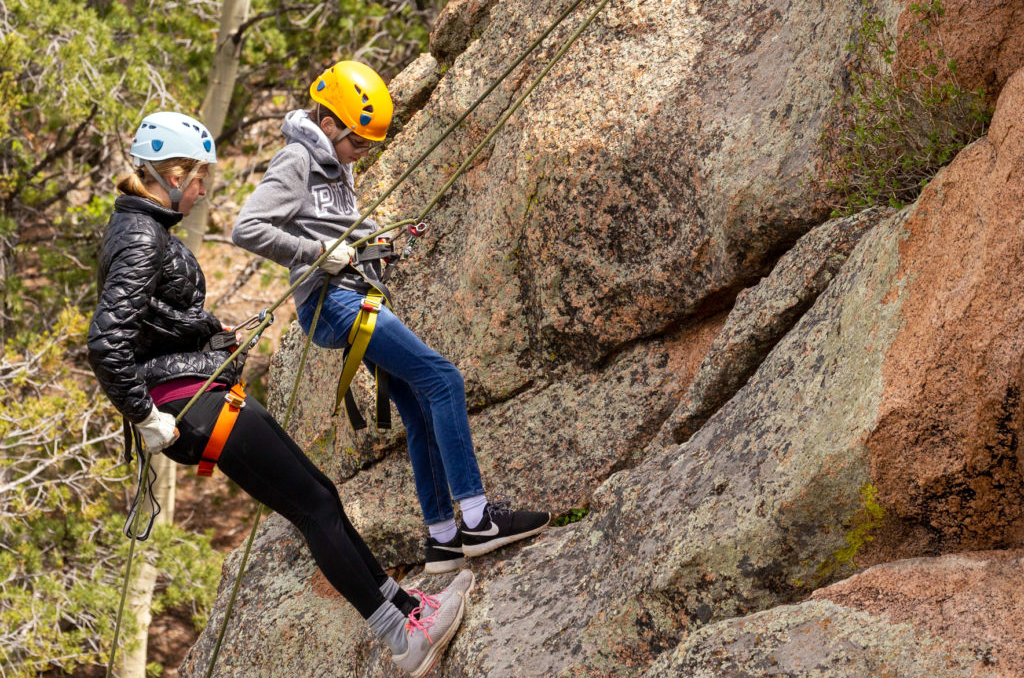 Rappelling
Let gravity do the work. With a harness and ATC device you are in control. As you feel comfortable you can go fast or slow and even get a couple of jumps in on your way down.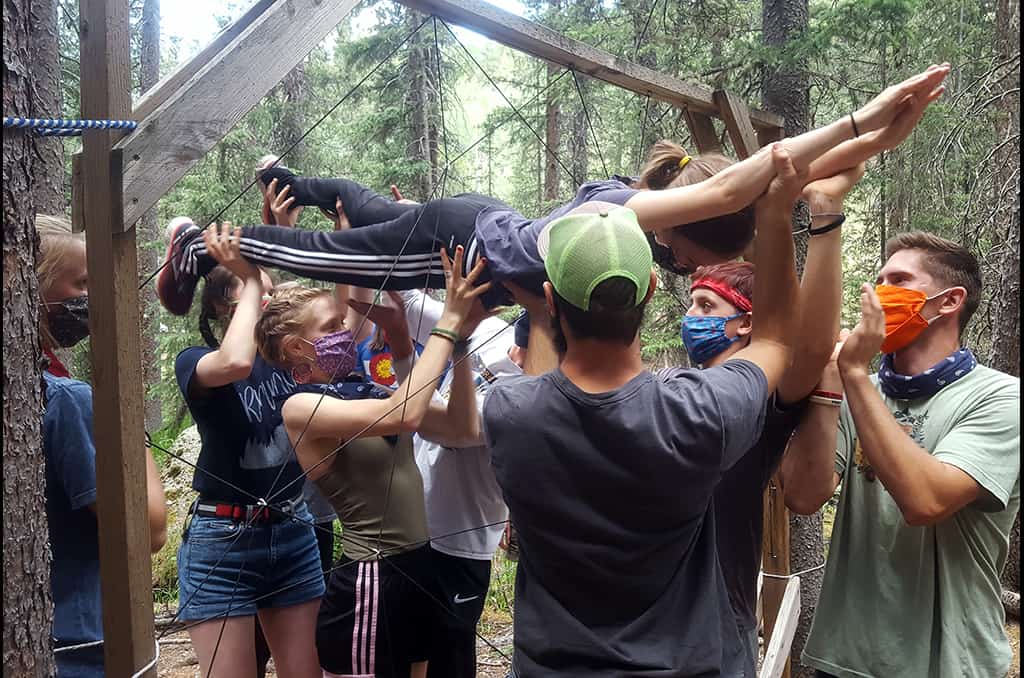 Challenge Course
The Challenge Course is a good way to improve teamwork while having fun. There are many different challenges that you will face. As a group you will work together to accomplish each task.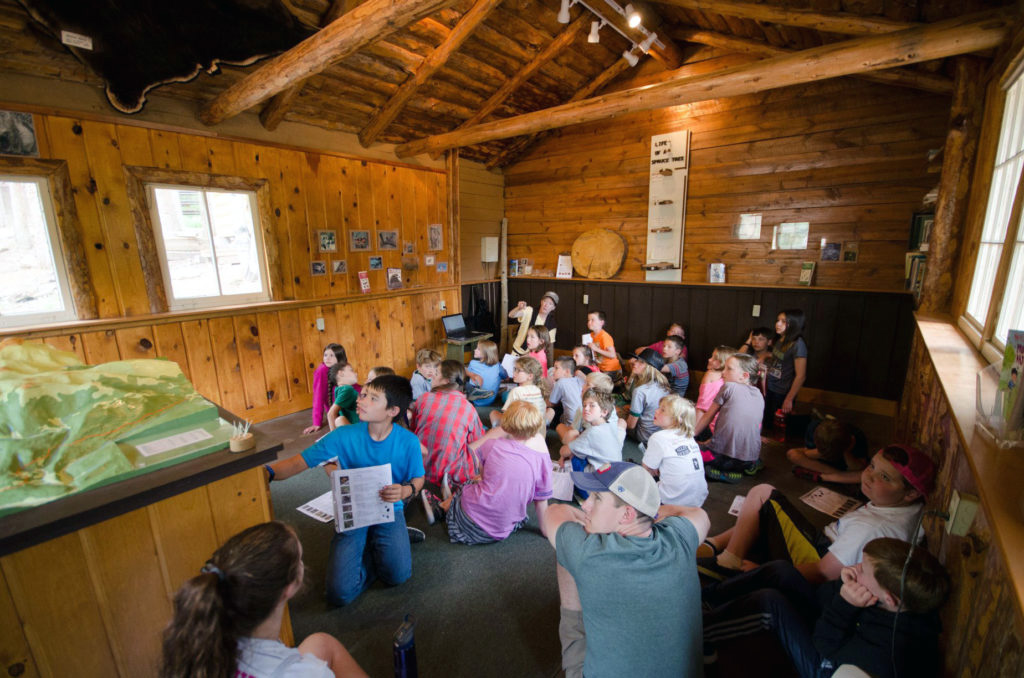 Nature Center
The nature center is a great place to learn more about the high alpine climate home to camp. Displays show a behind the senes perspective of the wonders around from creatures that roam the forest to trees much older than you.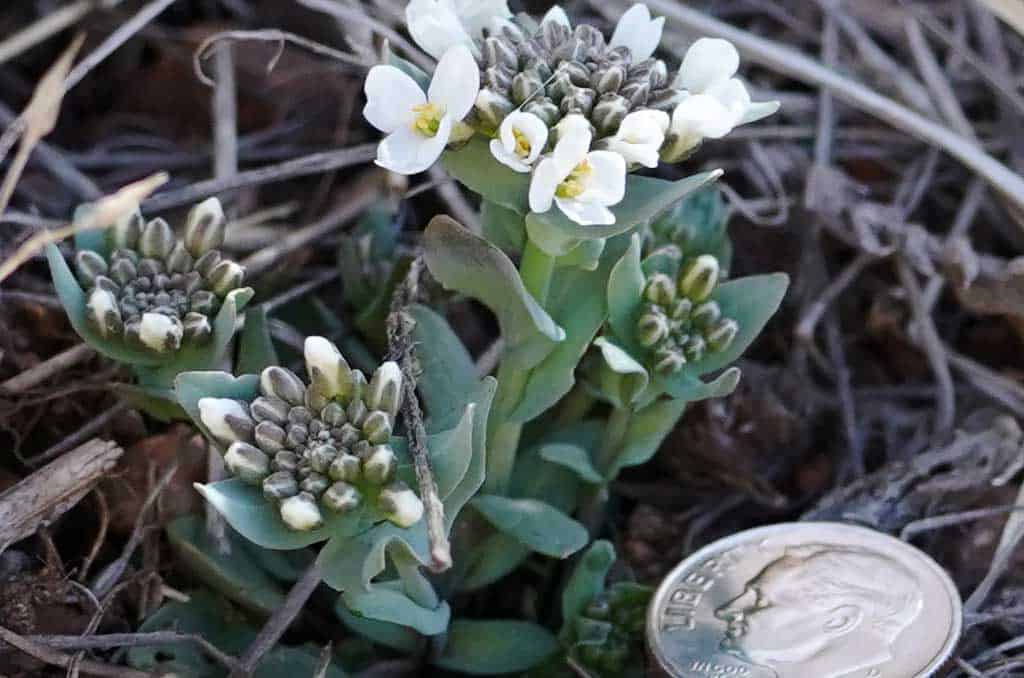 What blooms at RMMC
View RMMC Flowers – coming soon!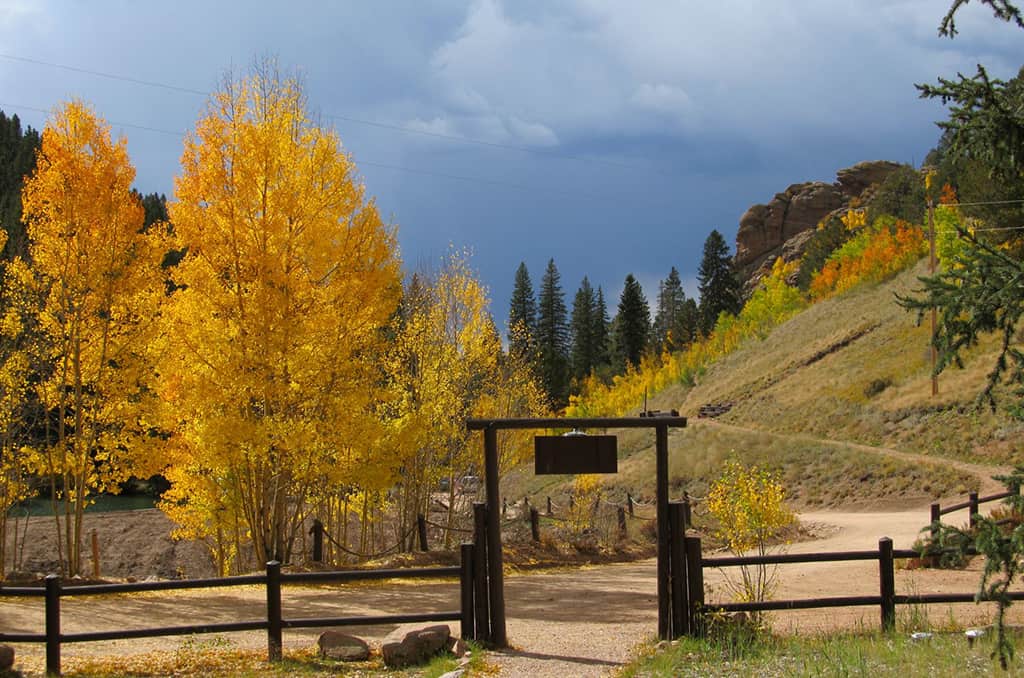 Trees at RMMC
View RMMC Trees – coming soon!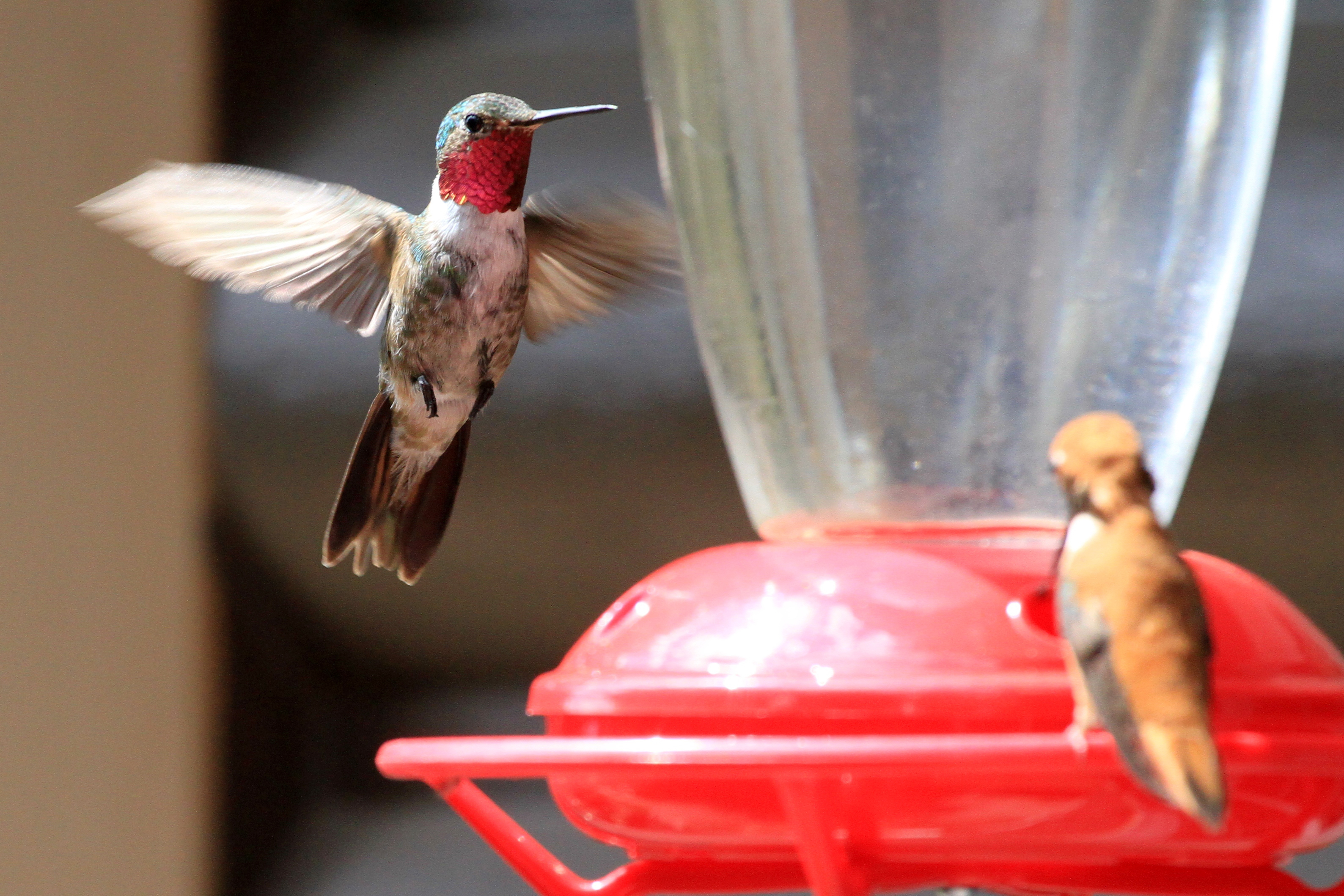 Birds at and around RMMC
View RMMC Birds – coming soon!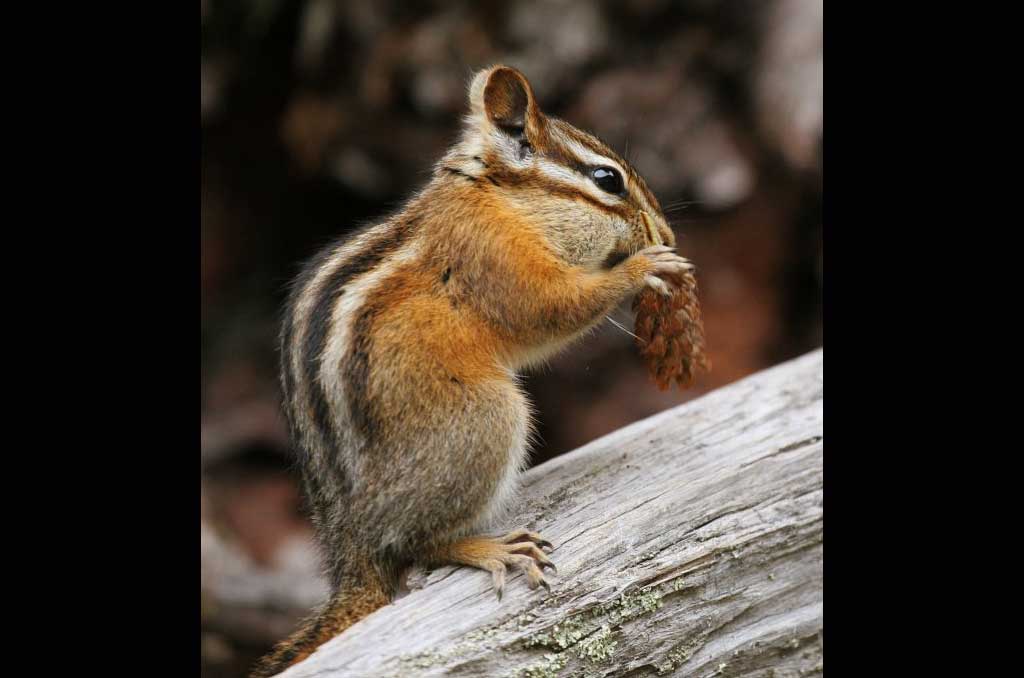 Mammals at and around RMMC
View RMMC Mammals – coming soon!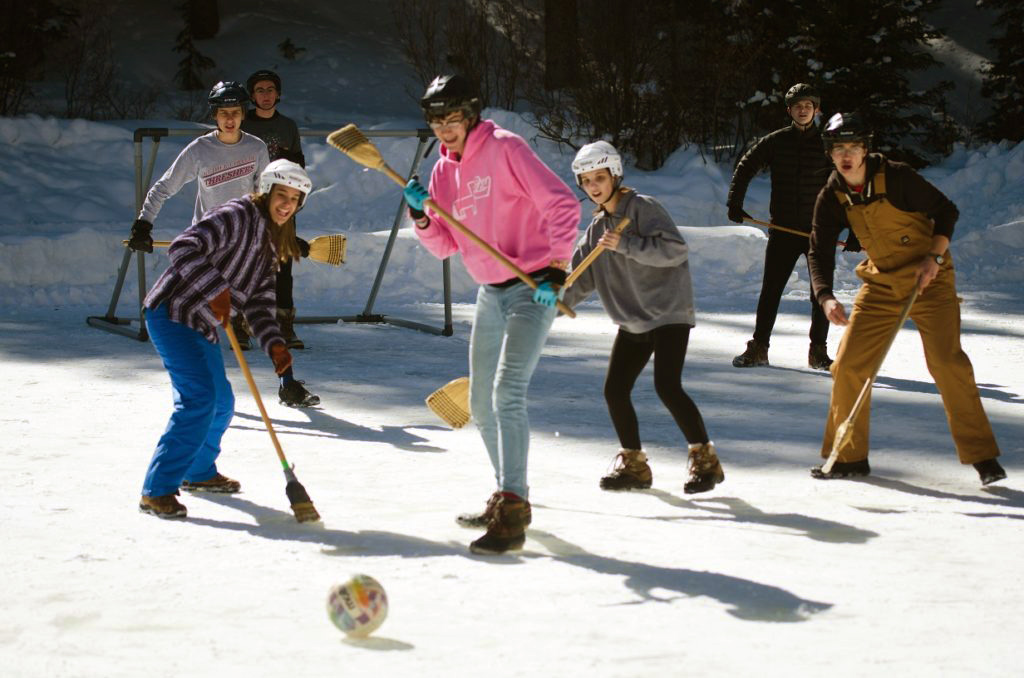 Broomball
A combination of hockey, soccer, but not baseball is the best way to describe broomball. Camp provides brooms, goals, helmets and balls to be enjoyed on the pond. Helmets are required to insure everyones safety while playing. View broomball guidelines.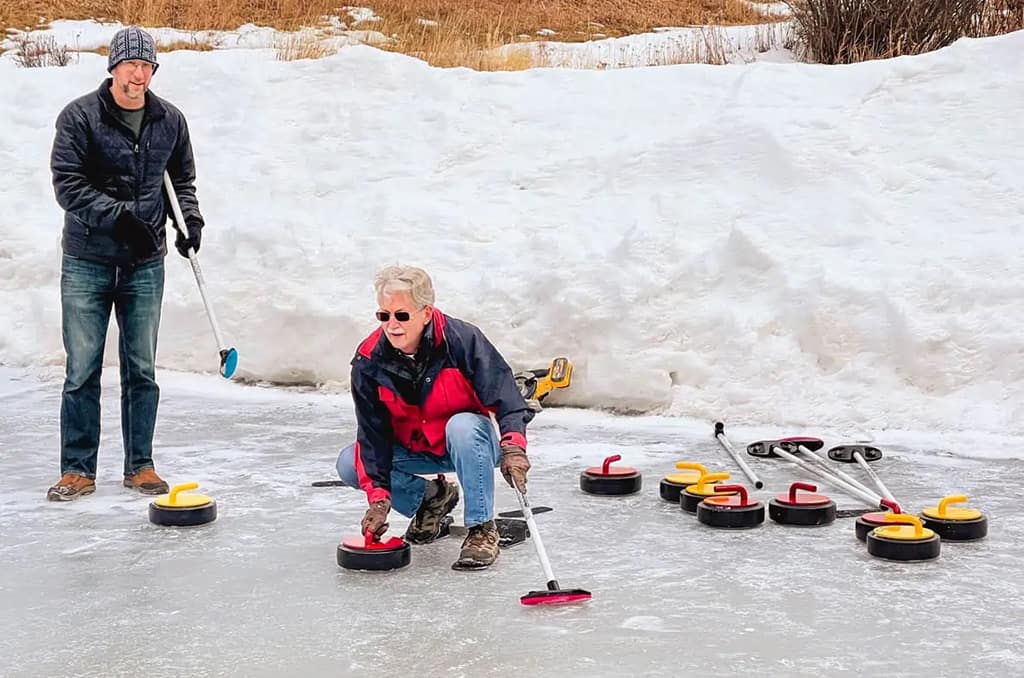 Curling
New for the 2022 winter season, curling is a sport in which players slide stones on a sheet of ice toward a target area which is segmented into four concentric circles referred to as the "house". Shuffleboard is a related game. View curling guidelines.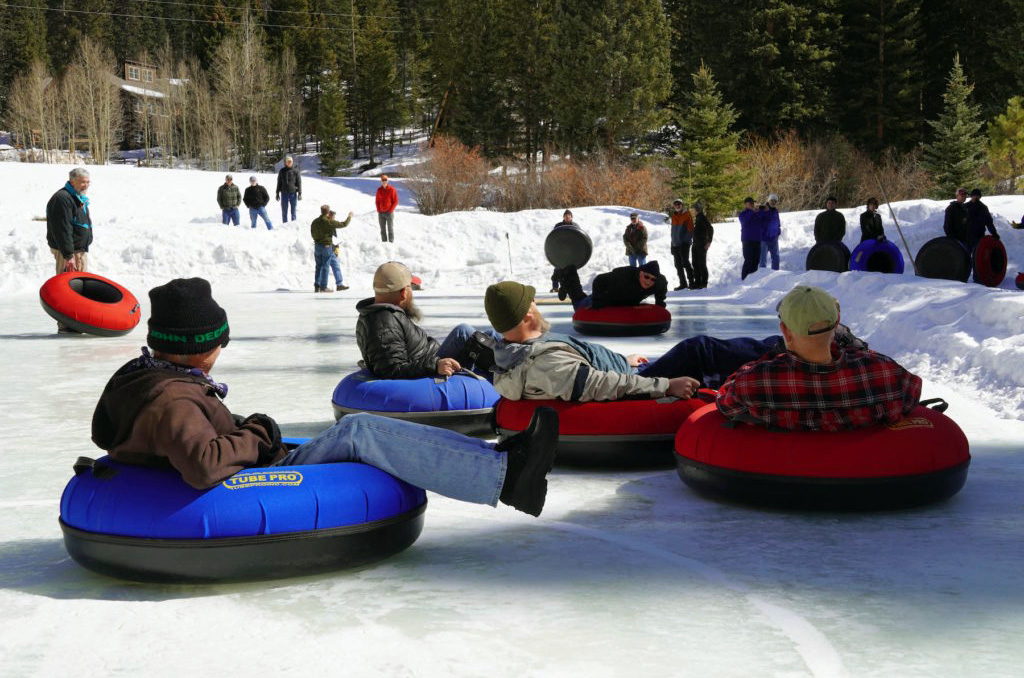 Human Curling (An RMMC Original)
A combination of traditional curling and the full contact of bumper cars is Human Curling. Camp provides the ice (otherwise known as the "sheet" in curling terms) and tubes. View human curling guidelines.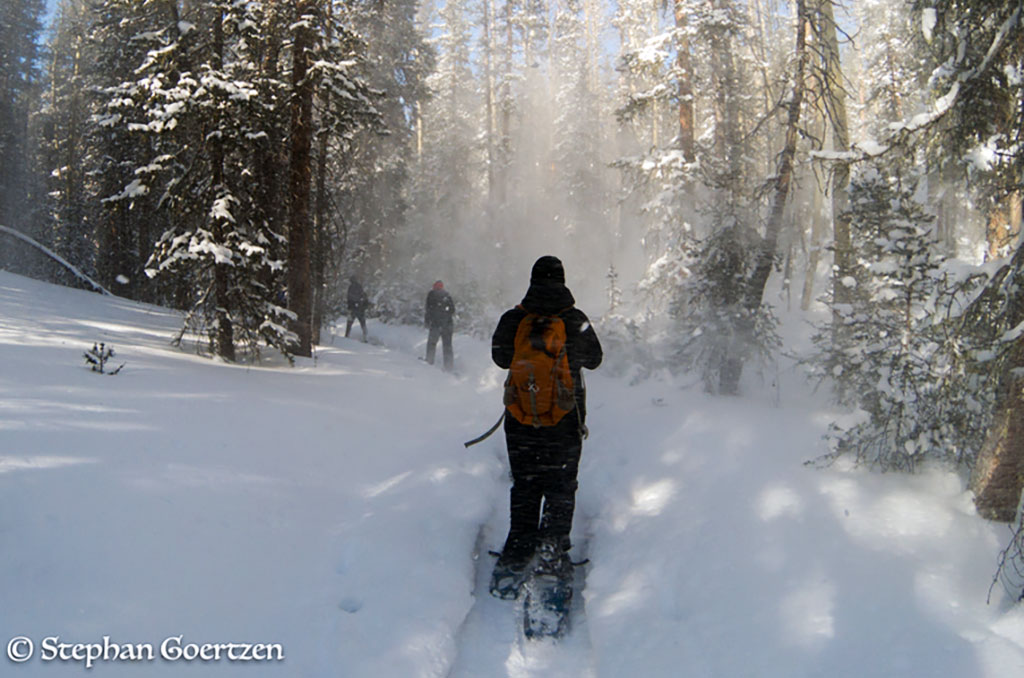 Snowshoeing
Camp has a set of 12 snowshoes available for winter hiking. A good pair of snow-boots are recommended to keep your feet dry while exploring in the snow.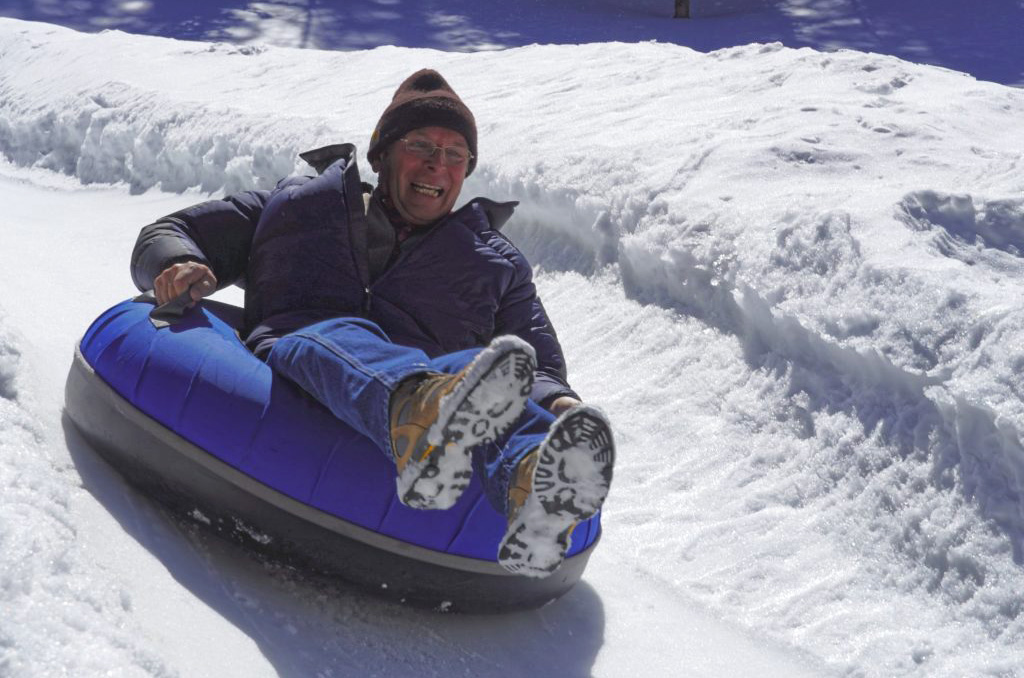 Tubing
During the winter months the chapel side is transformed into a winter wonderland. Starting 100ft up the chapel hill the tube run send you across the river and to the ballfield. An exhilarating ride to start your day. Camp provides tubes and maintains the run to ensure the safety of riders. View tubing guidelines.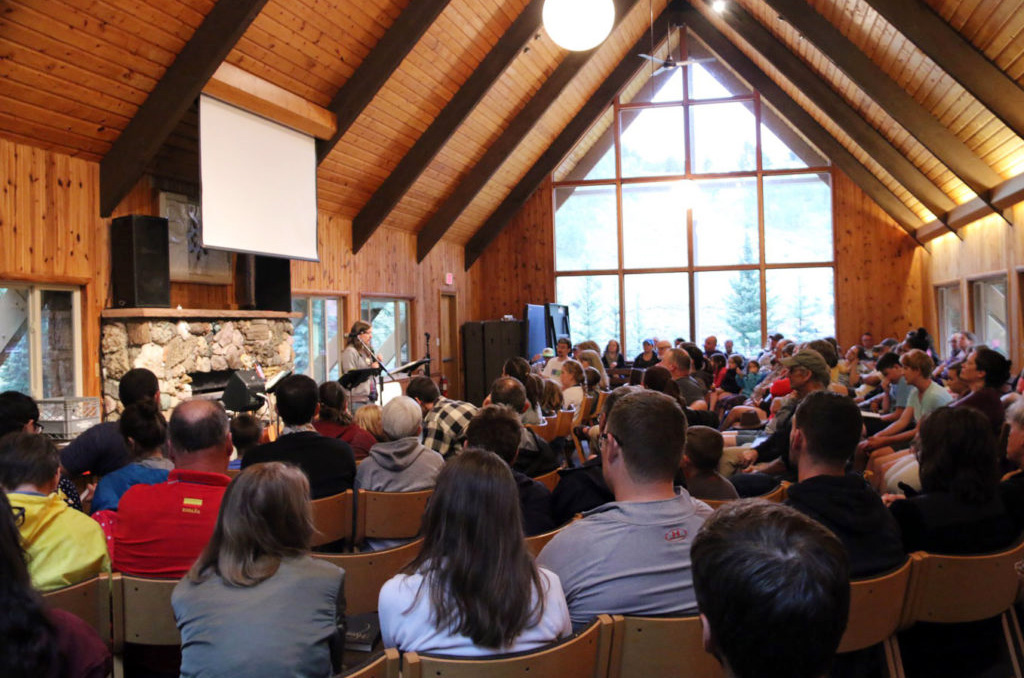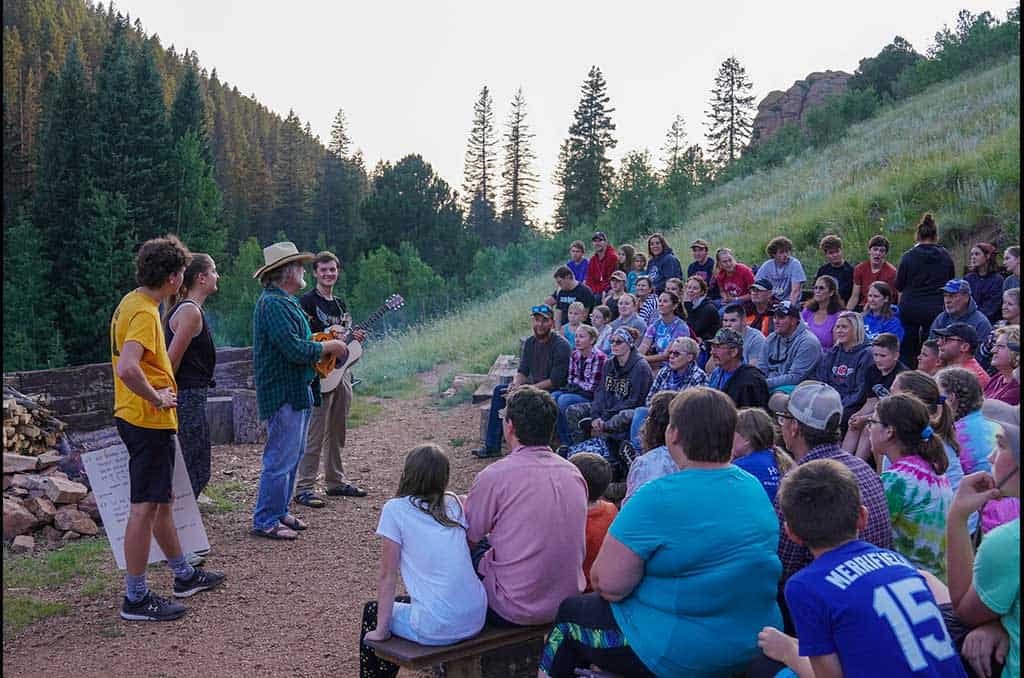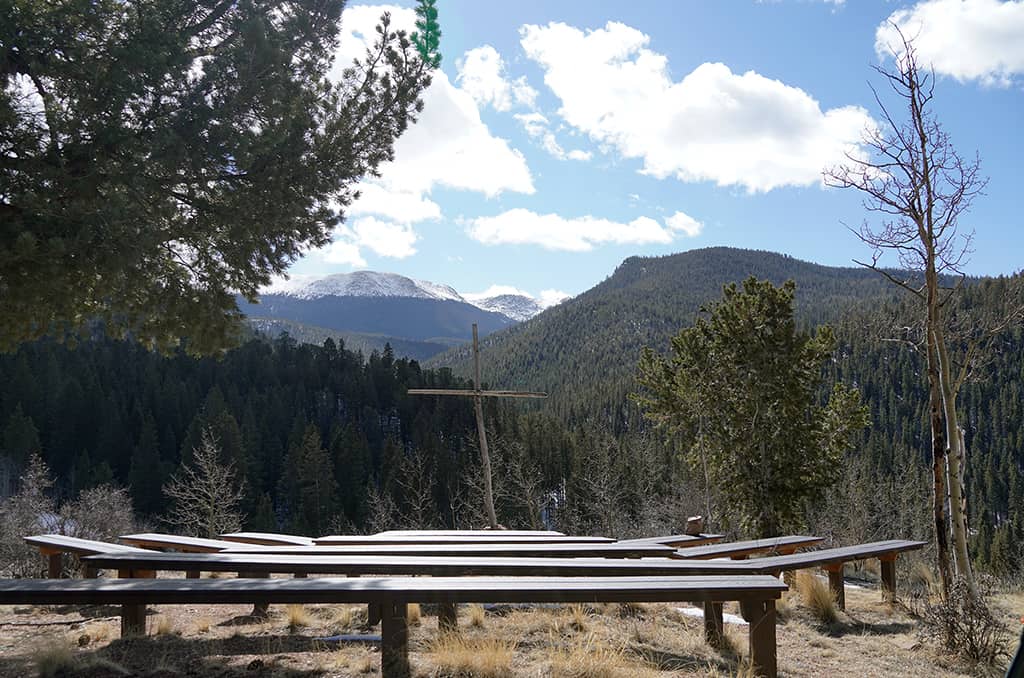 Pikes Peak Area Activities