Step 1:
Choose the links above for:
WHAT & WHERE help is primarily needed in foodservice & housekeeping. Maintenance projects are needed occasionally as are camp nurses and van drivers (for KS vans) during the summer camping season (June-July). Mennonite Disaster Service Fire Mitigation Project is a seasonal opportunity as well.
ADDING NAME and signing up to let us know you can join in to help!
NOTE: When signing up online or inquiring to help otherwise, camp kindly requests a weeks notice to let us know you are interested/able to come and help. This helps staff care and prepare for you which in turn helps you care for staff (i.e. time for scheduling, accommodation, meals, projects as applicable). In this spirit, PLEASE call (719-687-9506) or email ([email protected]) should you sign up online, or are looking to arrive in the same week. Thanks for your help with these logistics in advance.
Step 2:
With your inquiry, you'll receive additional information about logging on to the Staff and Volunteer Online Portal above to enter and/or update the following important information we all prepare for your time here at Rocky Mountain.
Complete Medical Form (i.e. allergies, dietary restrictions, health history, camp waivers)
Emergency Contact Information
Additionally, background check information will be requested and renewed every 12 months.
Volunteer Position Options
FOOD SERVICE / HOUSEKEEPING
Kitchen volunteers are an important part of serving delicious and healthy meals to our campers and guests. In addition to good fellowship, a typical day includes getting the dining rooms ready for the meal (i.e. setting up tables & chairs, preparing drink stations, and cleaning). In the kitchen, you'll join in the cooking and baking needs for the meal including slicing & dicing of vegetables, fruit and other menu items. At meal times the buffet line is set up and menu items are kept supplied until everyone has been served. Then clean up begins by putting away the food, washing dishes, cleaning counters, etc.
To spread out the day, the morning shift (6:30 am-2:30 pm) helps with breakfast and lunch, and the afternoon shift (11:00 am-7:00 pm) helps with lunch and supper. We try to serve up more than just food from the kitchen, we try to serve up loads of fun too, whether it's taste testing just-baked cookies, learning new and fun recipes, or "story time".
Housekeeping needs include the broader DH/Lodge, bathhouses, guest accommodations and laundy.
 With a variety of facilities and 110 acres to enjoy, there is a good variety and quantity of projects to accomplish in being good stewards of all we enjoy here at RMMC. Maintenance volunteers get the day started with a good breakfast and then are off to respond to the needs of the day whether it be indoors or outdoors, caring for a facility or the natural world or addressing immediate needs or making improvements for the future. The hope is to match the gifts and talents of our volunteers to the needs of camp which includes painting, plumbing, roofing, wood working and landscaping to name a few. While work can include some moderate to heavy lifting, we will always make time for personal care (hydration, breaks) and safety. Time will also be made to prepare for, accomplish, and clean up after the task at hand and be ready to conclude the day with a good supper and fellowship.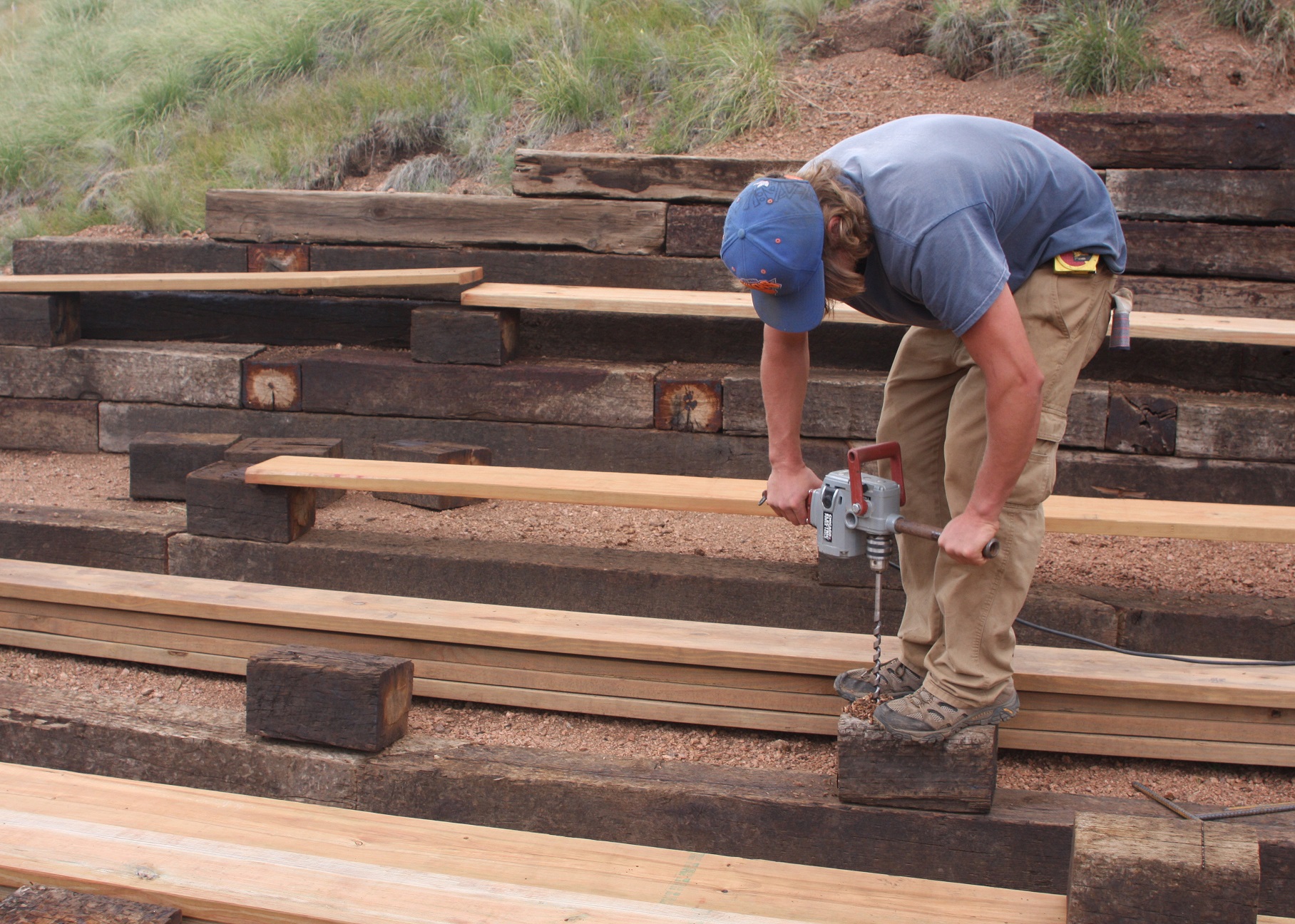 The ministry at Rocky Mountain Mennonite Camp is possible because of the dedication of countless volunteers. From weekend retreats in the fall and winter, to week long adventures in the summer, volunteers can been found at all corners of camp. RMMC is a stronger ministry because of all efforts to keep this place running for guests.
In 2019 we had 233 volunteers donate 5,337 hours (equivalent to an amazing 2.5 full time employees), working on numerous projects, maintaining the camp property and facilities, making meals for hungry campers and guests, and so much more. Thank you to all the volunteers who donate their time and energy to help us minister to our many guests.
Volunteers are needed all year in various positions. As the seasons change, so do the projects and tasks. During the summer season (June-August), we serve meals 7 days a week while during the off season (September-May), we are typically serving weekend groups. While camp is blessed by the beauty of a sub-alpine setting, being at 9,620 feet can offer its own challenges. Rest, good hydration, and patience in adjusting is the best "medicine" to help acclimate regardless of where you're coming from.
SHORT TERM VOLUNTEERS
Short term positions are typically two weeks or less with help needed in food service, maintenance and housekeeping. Our goal is to do our best at matching the needs of the camp with the ability, gifts and talents of our volunteers. No application is necessary if you are with us for shorter than two weeks. Please call us to discuss your willingness and desire to join us. As volunteers are helping take care of camp, camp is happy to offer accommodations and meals during your time here.
LONG TERM VOLUNTEERS
Long term positions are for two weeks or more. If you are considering a long term position, please complete an application and three references (from people other than immediate family & peers). Rocky Mountain is listed with Mennonite Mission Network as a service location for the SOOP program. Visit the SOOP website for more information and know that we accept their application information as we would our own.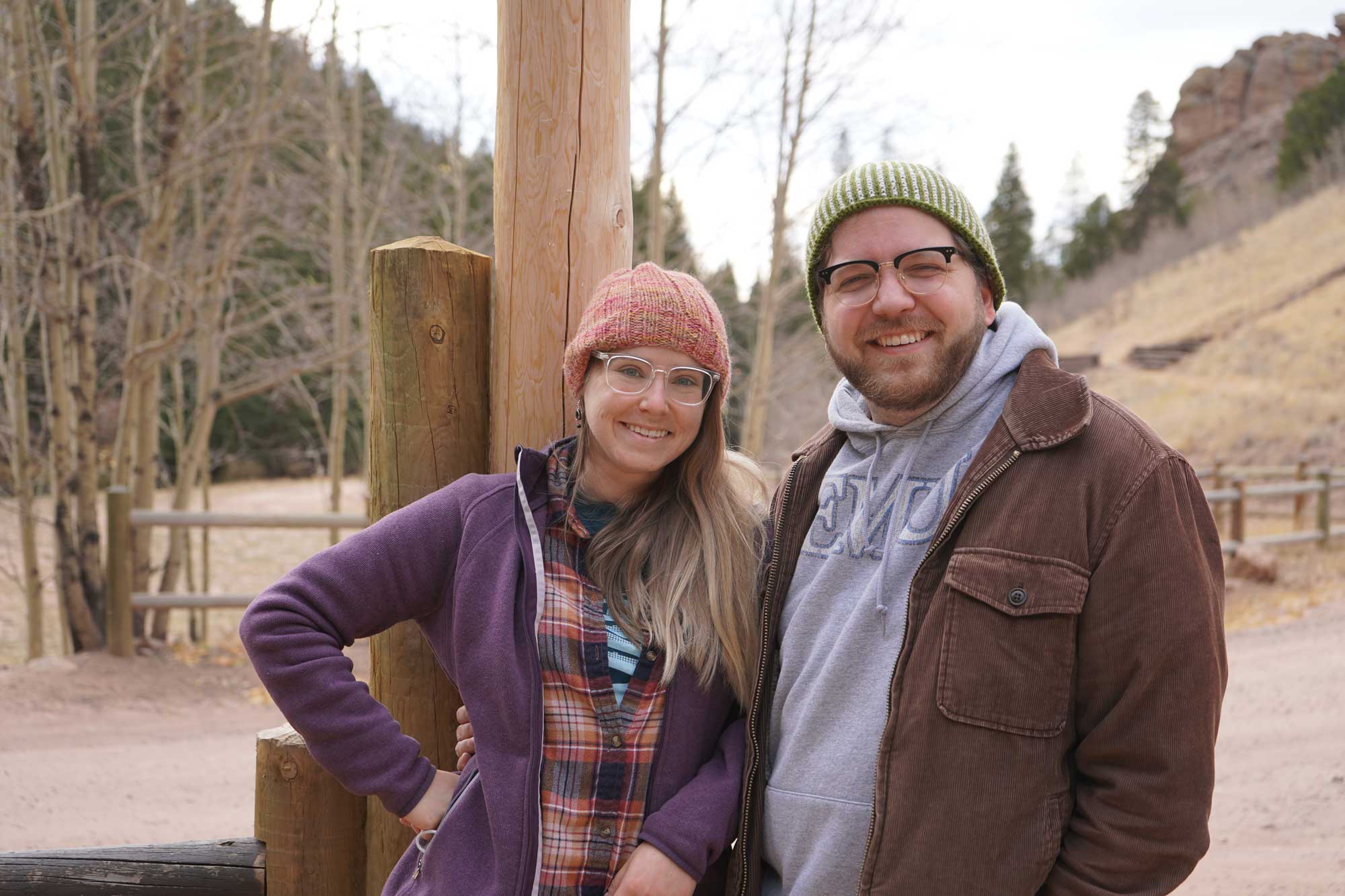 Speaking of SOOP, we were excited to have Matt and Ruth Lehman Wiens who came in October and November of 2020 as part of the SOOP program! They were happy to enjoy taking a much deserved break after Ruth had recently completed her medical training and began her work in 2021. They enjoyed the fresh mountain air with us up here at camp.
Tyler, Amanda, Wyatt (3), and Ellie (2) Yoder are serving a longer term SOOP assignment from August 31, 2021 through the summer camping season of 2022. They are from Lancaster, PA and enjoy the outdoors, hiking, cabin time with family, and cookouts with friends. They will join in the variety of parts that make the Rocky Mountain minististry possible (i.e. foodservice, houskeeping, maintenance, office, program) in fulfilling and sustaining the camps mission statement through the ongoing impacts of the coronavirus pandemic.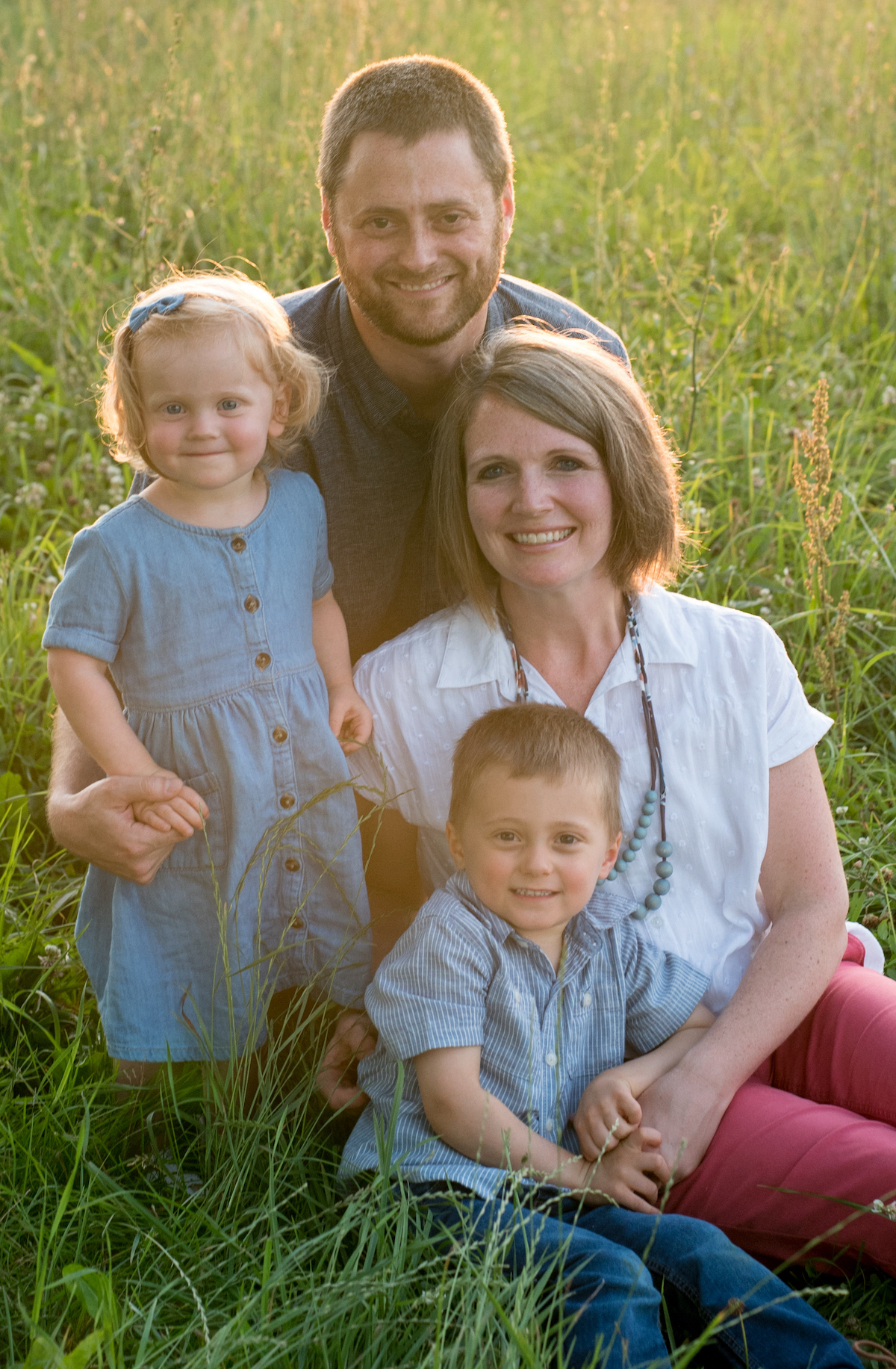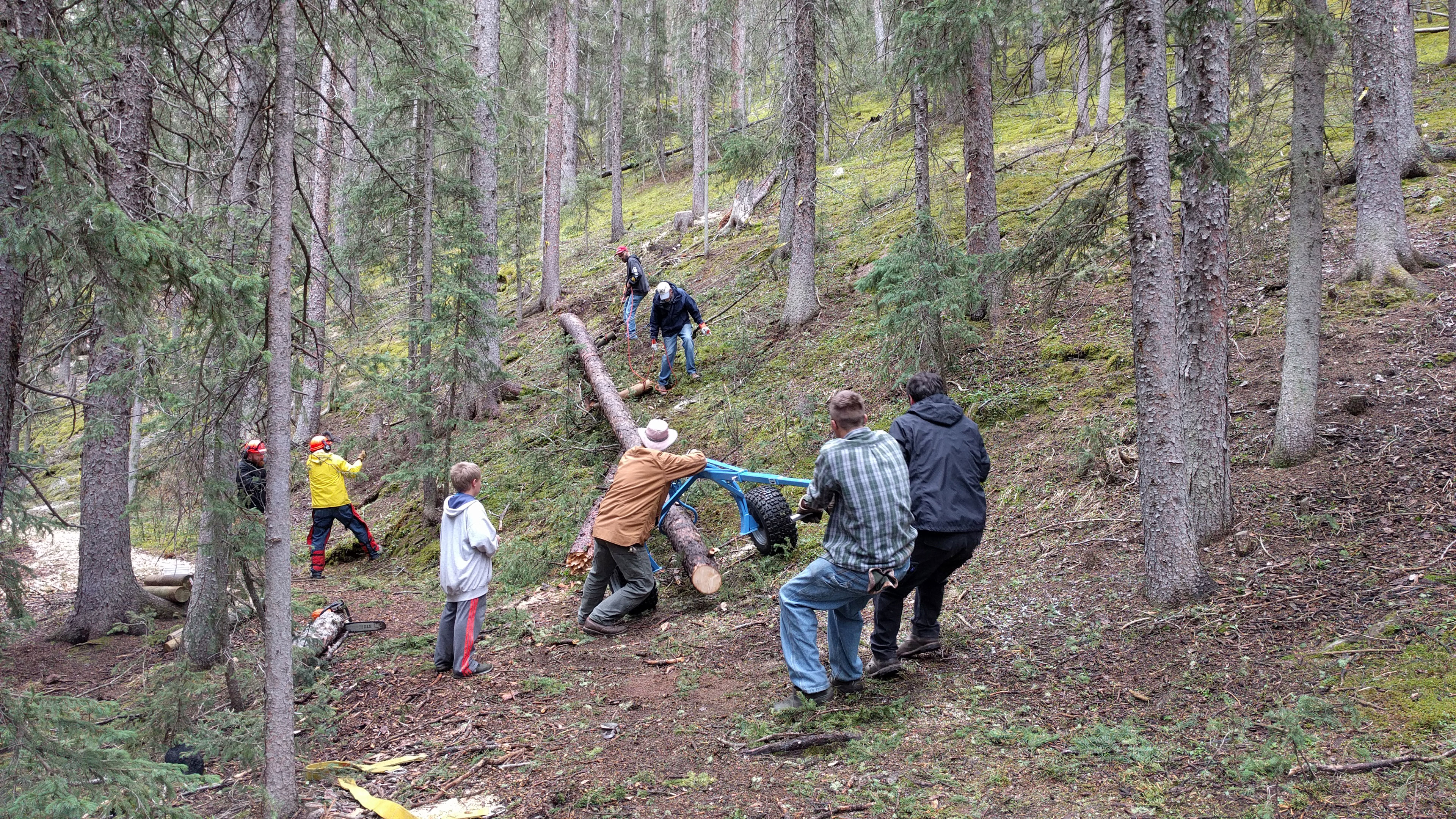 Frequently Asked Questions
Who should I contact if I'm interested in volunteering?
Please contact Sam Hershberger, Maintenance/Volunteer Coordinator who coordinates the needs of camp by email, [email protected], or phone, 719-687-9506 ext 190.
Do you allow pets?
Unfortunately no pets are allowed at camp for a variety of reasons including but not limited to wildlife, safety and care for facilities.
Can I bring my family to volunteer?
Yes! If families are interested in volunteering, we ask that one parent works while the other parent watches the children. Parents can rotate working and childcare throughout the time here at camp based on our volunteer needs. Kids are welcome to pitch in as long as the situation provides for their safety and the safety of others.
I have an RV. Can I stay in while volunteering?
Yes! RV sites are available June to September. We'll need to coordinate site space when you plan to be here but an RV is certainly an option for your housing. Hook up sites include water and electricity with a few sites that also include sewer.
Application Requirements
For Short & Long Term Volunteers (1 week of more)
Application is requested.
Contact camp via email or phone.

Volunteers are required to fulfill self-disclosure requirements. Additionally, a backgound check including a Nationwide Sex Offender Registry Search will be requested.
Items Provided by Volunteers
highly recommend items
Transportation to and from camp
Warm sleeping bag or bedding
Sturdy/work clothing
Towels and personal toiletries
Mountain boots or work shoes
Warm jacket
Poncho or raincoat
Water bottle
Flashlight
optional items
Camera
Musical instruments
Camping gear
Sports equipment
Accommodations
Volunteers are provided accommodations as a part of thier stay. Assignments vary depending on what is available and applicable to the length of time here. View Lodging.
Food
For Summer Season Volunteers
Meals will be provided daily at no cost from the camp food service. 

Volunteers may bring/buy personal food items and store it in the Staff Lounge refrigerator or their personal accommodation's kitchen.
For Off Season Volunteers
Food will be provided at no cost when camp meals are prepared for guests. 

When meals are not served for guests, food will be provided at no cost for volunteers to prepare for themselves in their accommodation's kitchen. 

Volunteers may bring/buy personal food items and store it in the Staff Lounge refrigerator or their personal accommodation's kitchen.
Laundry Facilities
Camp has a laundry room with washers and dryers for staff and volunteer use. Laundry detergent is provided.
Vehicles
Camp vehicles are to be used for camp business only and not available for personal use. Volunteers may have personal cars at camp. All vehicles must: 
have adequate liability insurance coverage

be parked in designated areas.

not be used to transport  campers (legal implications).

be operated considerately and responsibly
Camp Telephones / Computers
A camp telephone is available for personal use after camp office hours. Everyone is asked to limit the length of personal phone calls  for other staff, guests, and volunteer use. Personal laptops and electronic devices with wi-fi capabilities are welcome to connect to the RMMC wi-fi network.
Work Schedules & Time Off
Work Schedules
Assigned an eight hour shift each day

Shift times will depend on position and needs of camp

Typical shifts are between breakfast and supper, and Kitchen shifts from 6:30am – 2:30pm or 11:00am to 7:00pm.

Will be given a set time to break for meals

May ask supervisor for additional break if necessary
Time Off (for Long Term Volunteers)
5 work days with 2 days off per week

Day off requests will be coordinated to meet the needs of all volunteers/staff in serving campers and guests
Rescheduling Responsibilities
Every volunteer must be amenable to re-scheduling since the nature of our ministry does not allow for a rigid schedule. Conditions sometimes demand occasional temporary changes in responsibilities. All volunteers and staff are asked to be willing to accept such assignments as needed.
Camper Supervision Policies
Only camp staff who meet child care licensing requirements (i.e. training, background checks, etc.) are permitted to supervise registered youth campers. Volunteers are asked to sit at the assigned staff & volunteers table(s) for the safety of both campers and volunteers.
Please do not bring the following to camp
Alcohol
Dirt Bikes
Drones
Firearms
Fireworks
Four Wheelers
Illicit drugs
Marijuana
Pets (large or small)
Tobacco