2023 Camp I – Instructors (2024 forthcoming)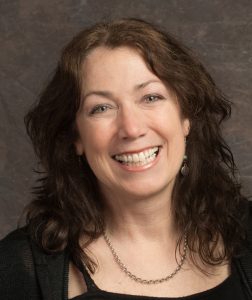 Cindy Browne Rosefield
Cindy Browne Rosefield is the Director of Instrumental Studies and the Coordinator of the Music Business Certificate at Las Positas College in Livermore CA where she also teaches Music Theory, American Cultures in Jazz, and History of Rock & Roll. Cindy performs and records with various groups, including Wake the Dead and the Tom Reynolds Conspiracy. She has toured extensively throughout Europe, Japan, Jordan, Mexico, the Caribbean Islands, Canada, and the U.S., and performed at the Monterey Jazz Festival, Concord Jazz Festival, SF Jazz Festival, the California Jazz Conservatory, and many other jazz and folk music festivals around the world. She also serves on the Board of the Livermore Jazz Society, a non-profit organization which hosts musical performances of jazz and other underserved musical genres through house concerts and local venues.
Susan Cattaneo
Susan Cattaneo is one of Boston's most respected songwriters. Respectful of tradition, but not bound by it, Susan blends rock, folk and blues with a healthy dose of country. Call it New England Americana with a twang.
Susan's latest project, The Hammer and The Heart is a double album with an electric side and an acoustic side. The album charted at #1 on the Billboard Heatseekers Chart. Her single "Work Hard Love Harder" was the #1 song on Folk Radio in August and the album was a top 5 Folk Radio Album.  The album has also been nominated for five Independent Music Awards including Best Country Album, Best Producer and Best Acoustic Single. The album reflects her love for collaboration the record features 40 local and national artists including Mark Erelli, The Bottle Rockets, Bill Kirchen, Jennifer Kimball, Dennis Brennan and Jenee Halstead just to name a few.
Over the past three years, she was an Emerging Artist at Falcon Ridge Folk Festival and a finalist or winner at some of the country's most prestigious songwriting and music contests including: Kerrville's New Folk Contest, the Philadelphia Songwriters Project and at the Wildflower Festival Songwriters Contest, the International Acoustic Music Awards, the Independent Music Awards, the 5 Unsigned Only Song Contest, the USA Songwriting Competition, the Mountain Stage New Song Contest and the Mid-Atlantic Song Contest.
Susan has also been teaching songwriting at the Berklee College of Music for over 15 years and performed all over New England with Western Mass trio The Boxcar Lilies. (Last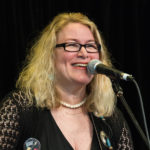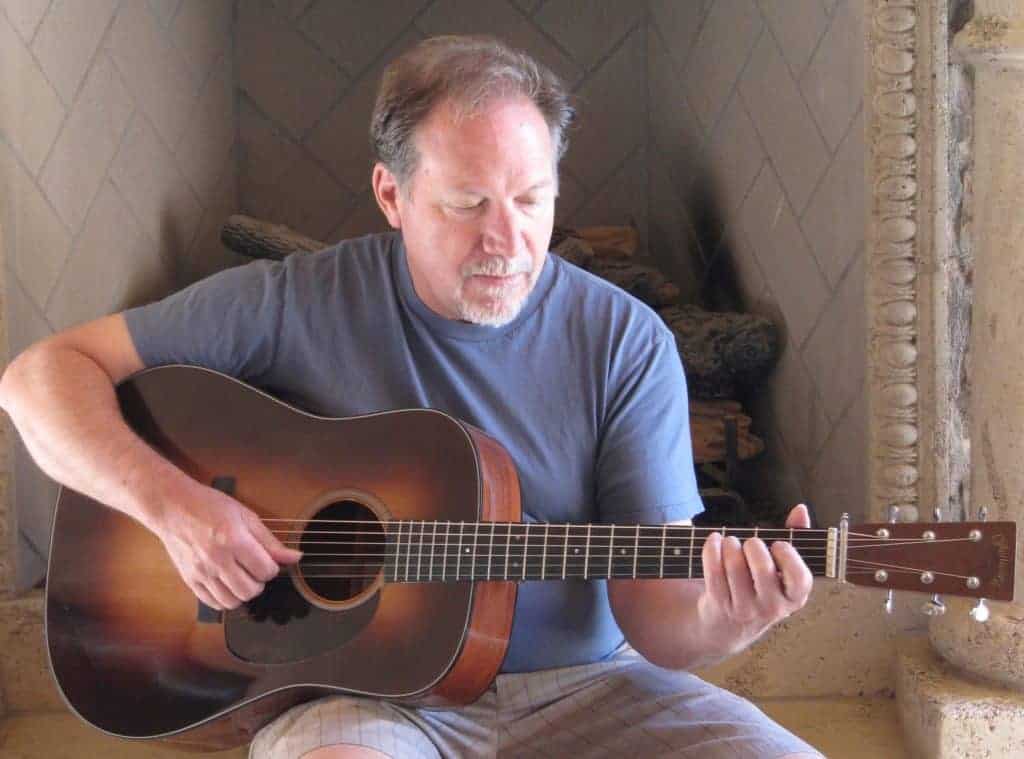 John Corzine
John Corzine has been part of the southern California acoustic music scene for more than 40 years. Festivals and contests, Disneyland and dance floors, coffee houses and concert halls — John has performed throughout the southland, having gathered a collection of some of the best bluegrass, old-time, country and folk music you'll find.  Influenced and inspired for life by meeting Doc Watson at age of 9 years old, John spent his early years in local flatpicking and clawhammer banjo contests and began performing bluegrass and old-time music professionally shortly thereafter.  John performed and toured with Philo/Flying Fish recording artists Jim Ringer and Mary McCaslin, and was featured on Mary's A Life and Time album.
John has played in many area bands over the years, often with his wife Peggy Corzine on bass and vocals. John and Peggy currently perform with their youngest son Cody as the Corzines, and you can hear him this summer with the Coyote Brothers at the California Bluegrass Association's Father's Day Festival in Grass Valley, CA.  John comes to Camp for the first time this year to share his teaching and performing experience in the use of the guitar as a lead instrument, as the rhythmic foundation in a bluegrass and old-time band setting, and as the melodic and complementary background to vocal performance.
Joe Craven
 After 40 years in the biz, Joe Craven wears a lot of hats; instrumentalist, vocalist, producer, actor, storyteller, visual artist, noisemaker, fashion insultant, former museologist and creativity educator. He enjoys 'playing forward' folk tradition and process by mashing ideas and sound tools from a variety of unexpected places creating new music altogether.
As a multi-instrumentalist, Joe has made music with Jerry Garcia, David Lindley, Alison Brown, Howard Levy, Vassar Clements, Rob Ickes and many other innovative artists. As an award-winning educator, Joe has taught with jazz vocalist Inga Swearengen, bassist Victor Wooten, children's music innovator Paul Reisler and jazz percussionist Jason Marsalis and he's been a featured artist/educator in the PBS television Music Gone Public series. Joe has also created music and sound effects for commercials, soundtracks, computer games and contributions to several Grammy-nominated projects.
He's presented at over 500 schools, universities, music camps and the American String Teachers Association. Joe is a keynote clinician at Wintergrass in Seattle and a coast-to-coast Master of Ceremonies, having emcee-ed at a wide variety of music festivals, including DelFest, Grand Targhee and Telluride Bluegrass. A recipient of a Folk Alliance Far-West Performer of the Year Award and the Swannanoa Gathering's Master Music Maker Award. From Carnegie Hall to street corner busking around the world and back – Joe's at home and loving every minute. David Grisman shared the following about Joe: "Everything Joe touches turns to music."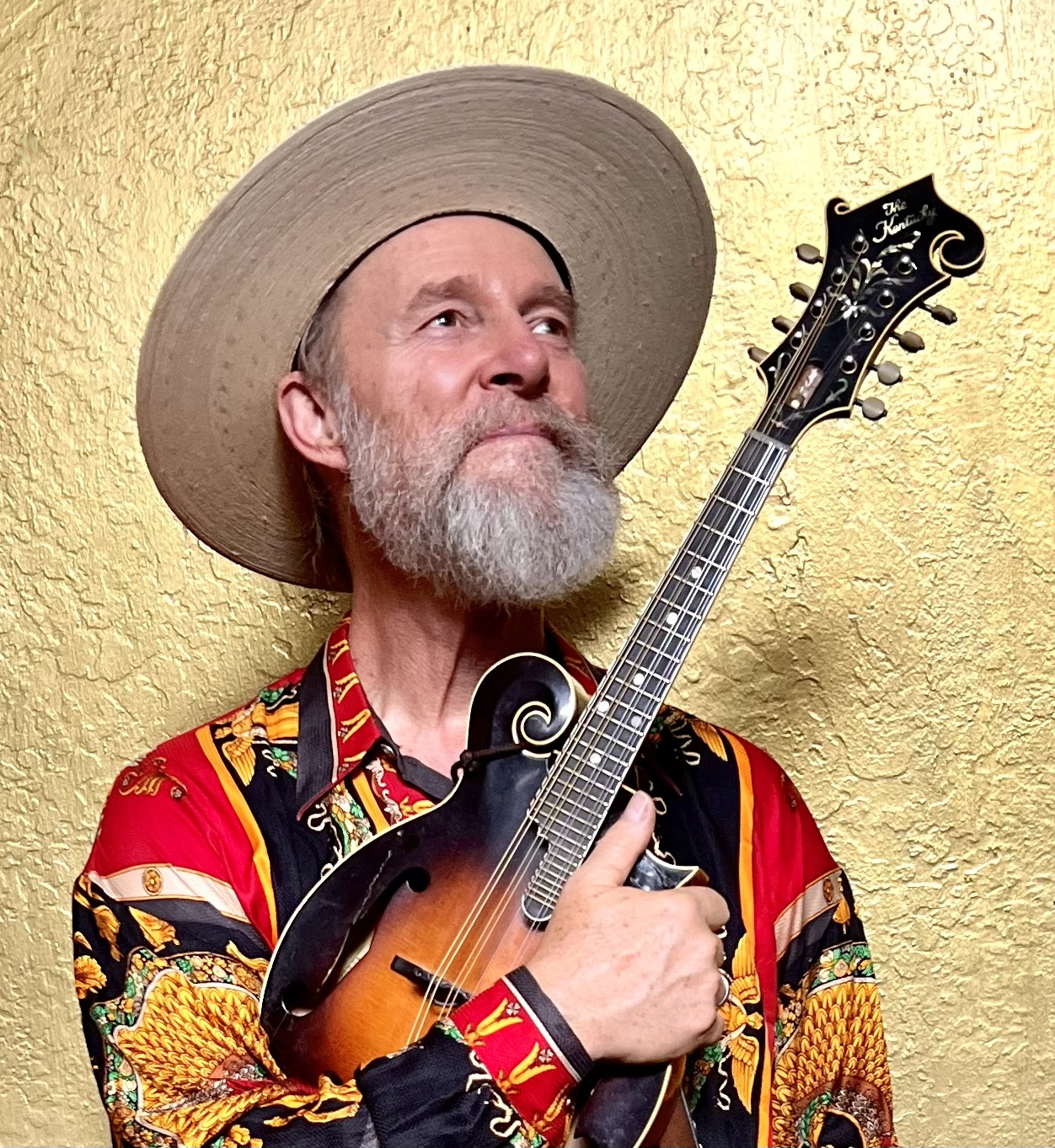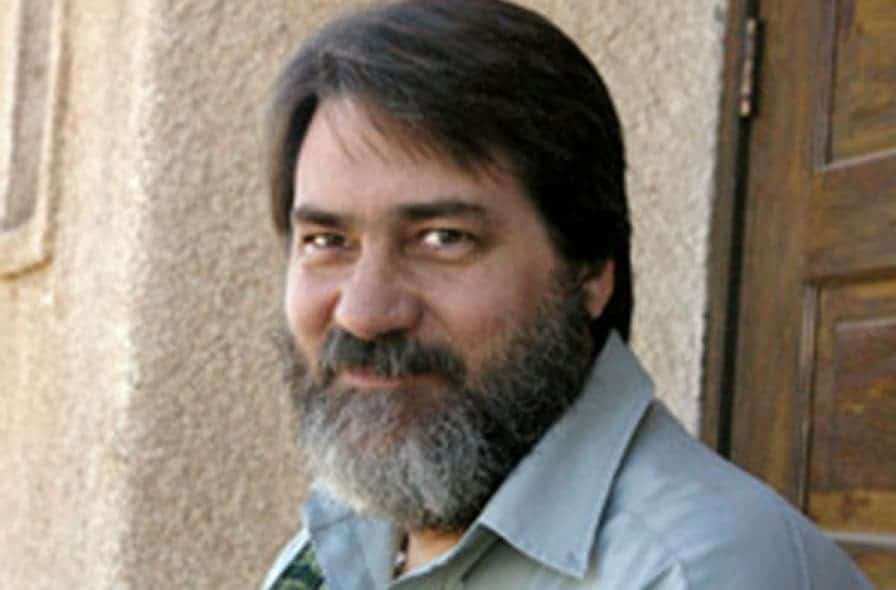 Dave Firestine
Dave pulls out the "take no prisoners" style of playing at every dance – bringing the tunes to their full potential and beyond. He is a tune-meister and music jams are super fun when he is in the driver's seat.
Originally a drummer, his strong sense of rhythm and syncopation is the foundation of his playing and tune writing, and truthfully he is never happier than when he gets to pull out the laptop drum kit to back swing and honky tonk tunes. Don't worry, he can access his sensitive side when playing waltzes and beautiful melodies.
Dave is a music vagrant retiree now, but before that, he was Senior Gyzmologist building lightning detection systems. He is currently playing with the dance bands STEAM! (www.dancetosteam.com) and The Privy Tippers.
Martin Grosswendt
Martin Grosswendt has been exploring the roots and branches of American acoustic music for more than 50 years, having cut his teeth on his older sister's LPs of Mississippi John Hurt and the Kweskin Jug Band. A master of pre-war blues and other southern traditional music, his fingerpicking, bottleneck playing and singing move audiences, critics and musicians alike. He's played at festivals, concerts and music camps across the U.S. and Canada. His musicianship is matched by his knowledge of the music's sources and creators.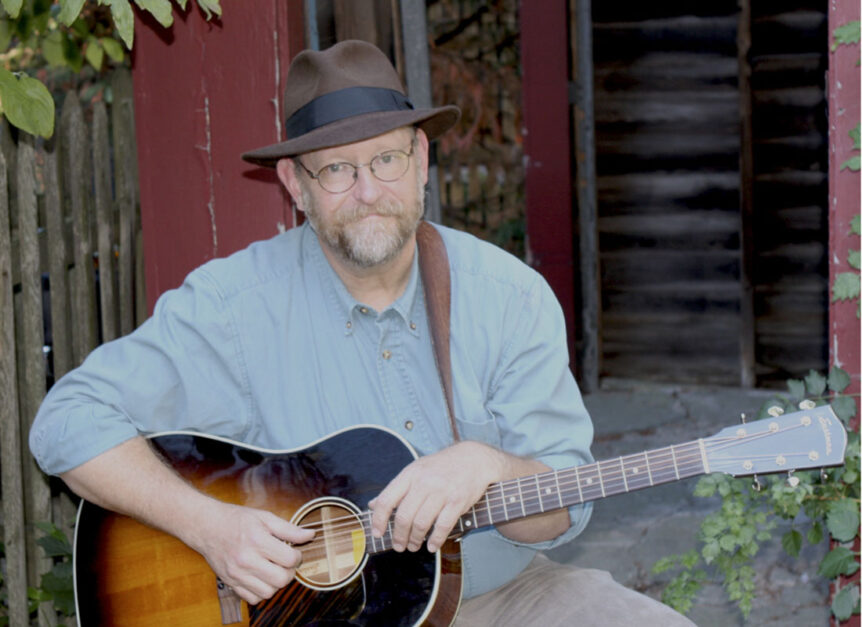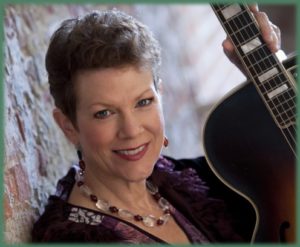 Sylvia Herold
Sylvia Herold covers a broad stylistic spectrum.  For 16 years she toured and recorded with the popular San Francisco Bay Area swing trio Cats and Jammers.  She was a five-year member of the Django Reinhardt-inspired Hot Club of San Francisco, and she performs with Wake the Dead, a band that melds traditional Celtic music with songs of the Grateful Dead (whodathunkit?)  Her Sylvia Herold Trio plays smoking-hot swing and standards, and she's the lead vocalist of Euphonia, a quartet that blends traditional folk music from America, the British Isles and beyond.
She's an impressive guitarist and vocalist, comfortable in a host of styles, and has recorded many, many works with the A-List of Bay Area musicians.  She's taught at a variety of camps over the years, and is highly regarded as an instructor.
You can see much more at Sylvia's website, and some fine videos.
Tim May
Tim May has taught for a bunch of years at the Colorado Roots Music Camp.  He's also one of today's hottest flatpickers, period.
For fifteen years, he performed with the progressive bluegrass band Crucial Smith, playing most of the high-profile festivals in the country including Telluride, Winfield and Winterhawk.  In 2002-2003 he toured with Patty Loveless in support of her bluegrass albums Mountain Soul and White Snow: A Mountain Christmas.  In 2005, he recorded on Charlie Daniels' album Songs from the Long Leaf Pines, and was solo guitarist on the Grammy-nominated track I'll Fly Away.
Tim has also toured with John Cowan Band, performed at the Grand Ole Opry as a member of Mike Snider's Old Time String Band and played on the all-star Rounder recording Moody Bluegrass: a Nashville Tribute to the Moody Blues, of which Mark Hurley of Higher and Higher, the Moody Blues fan magazine, said "The jaw-dropping guitar solo on The Voice would cause Eddie Van Halen to weep from insecurity."
Of his playing, Pat Flynn said "Tim always says that I influenced him, but the truth is that I've learned something every time I play with him.  I owe him a lot," and Dan Crary said simply, "Tim May has just become one of my favorite guitar players."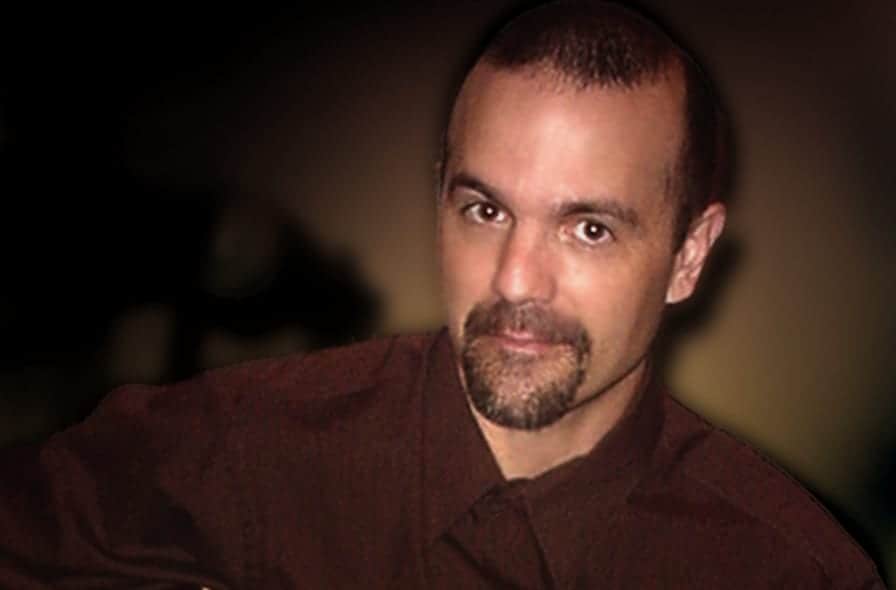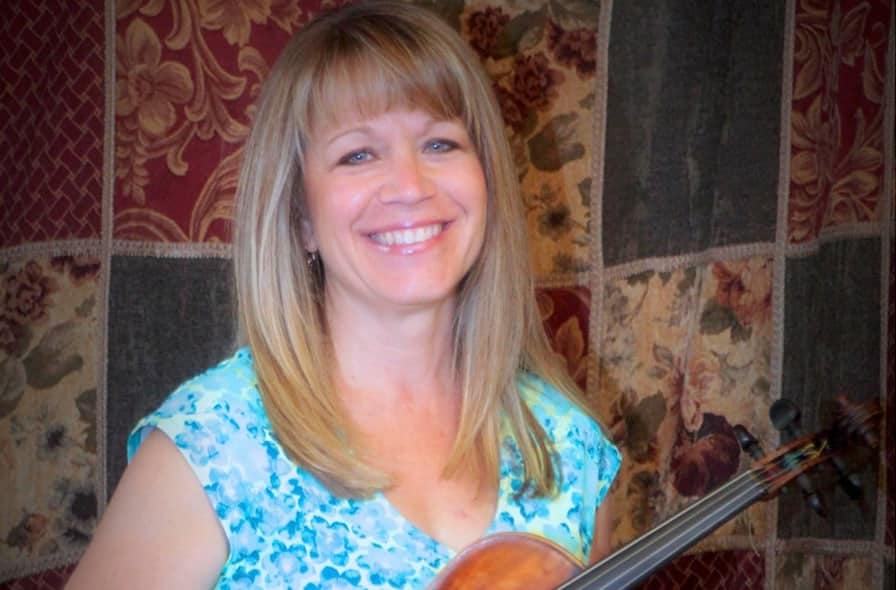 Gretchen Priest
Born in IN; lived in Nashville, TN since 1995. She toured with Celtic rock band, "Ceili Rain" and bluegrass band, "Crucial Smith". She has performed on the Grand Ole Opry, and with various artists including Kathy Mattea, Joy Lynn White, Manhattan Transfer, Lyle Lovett, Charlie McCoy, and she played for the Pope!
She has taught at many camps over the years including Alaska Trad Music Camp, Texas Acoustic Music Camp, Nashcamp, CO Roots Camp, Steve Kaufman's Camp, and Mark O'Connor's Fiddle Camp. She is the founder & Director of the Musical Heritage Center, AKA… the Fiddle & Pick since 2008; hosting traditional music events with workshops and concerts by expert instructors. She teaches private lessons and leads inclusive multi-level jams, sessions and classes.
Gretchen loves playing fiddle tunes for dances, flatfootin' and Irish dance. She currently performs with "The Nashville Irish Trio"; Eamonn Dillon (pipes & whistle), Robert Johnson (guitar & bouzouki). Currently touring with eclectic bluegrass artist, Erinn Peet Lukes and mandolinist,Emily Wilson.. Gretchen's "PLAIDGRASS" CD shows her fiddle skill in Bluegrass, Old-Time & Irish. In studio now recording a new project with Emily Wilson.
Cosy Sheridan
Cosy Sheridan first appeared on the national folk scene in 1992 when she won the songwriting contests at The Kerrville Folk Festival and The Telluride Bluegrass Festival. The Boston Globe dubbed her "one of the best new singer-songwriters in the United States."
She is a veteran touring performer of the folk coffeehouses from Boston to Seattle, as well as The Cowgirl Hall of Fame, Carnegie Hall and on the Jerry Lewis Telethon. "You can't make it into double digits, and continue touring for twenty or so years, unless you know what you're doing, and do it well," wrote The Chicago Examiner.
Her 2021 CD A Beautiful Sound charted in the Top 10 on the folk radio charts, as did her 2018 release My Fence & My Neighbor. Her CD Pretty Bird was listed among Sing Out Magazine's Great CDs of 2014.
When the pandemic hit she came off the road and now reaches her audience through her weekly Tuesday morning livestream concerts. She plays a percussive guitar style backed backed up by bass player Charlie Koch.
Cosy teaches classes in songwriting, performance and guitar at workshops and adult music camps across the country. She is the director of Moab Folk Camp in Moab, Utah.