Quiltober at RMMC
When a program retreat covers 18 days out of a month, you get to amend the name of the month. Between three sessions of UFO (Unfinished Objects) Quilt Retreat and Fall Mennonite Quilters Retreat that is exactly what was accomplished in October. In response to the coronavirus pandemic, the number of quilters at each retreat was reduced to facilitate more separation between participants. To accommodate all who wanted to come, camp simply added more retreats.
Special thanks to Quilt leaders Barb Swartzendruber and Mary Yoder along with all the participants who make these a fun and meaningful gathering of good fun, good fellowship and good project accomplishment!
PICTURED: Scenes from October quilting retreats
Volunteer Reunion in Lancaster PA
The phrase "One thing leads to another" was fulfilled with a special gathering of fellowship over dinner with 35 young adult volunteers from Lancaster PA at the local Shady Maple Smorgasbord. At the final meal before saying farewell to a volunteer group this past summer at camp, Corbin shared that he would be coming to Lancaster City in October for meetings and that it would be fun to stop by and visit them where they live and enjoy a meal together. Well word got out (as it does) and what was a good idea for a few became a great idea for many! Only a few of those who traveled to Colorado were unable to join in. Our records indicate that a total of 45 people (some returnees) have come and volunteered 145 days of help.
The volunteer group have come over the past 5 years and are from the Groffdale Mennonite Conference in Lancaster, PA. They have offered significant help with all the things that make camp possible including help with foodservice, housekeeping, maintenance and significant building projects (i.e. new roofing and insulation of the A-Frame and Edelweiss facilities).
Coming for one week at a time, groups have made the trek by hired van or mini-bus to camp. Some groups that have come were co-ed and some are only men or only women. James Reiff who has coordinated the efforts, offered that the groups enjoy the shared experience and value of working on a mission project together with others and having fun in the process. These trips also provide an opportunity to "get away" and for new experiences that are approved by their Bishop. He shared that the groups were comprised of 7 different congregations within the conference all within Lancaster County.
We hope the good friendships that have been created will continue for years to come!
PICTURED: Just about all of the volunteers from Lancaster, PA were able to join together.
PICTURED: Grateful to have a space/place able to have table space and multiple serving lines to serve a large group of 35 at the same time.
PICTURED: James Reiff sharing a sampling of the decorative gourds that are part of his family farm in Lancaster, PA 
Improvements Here & There
Sky-Hi-View is getting a shower! Thanks to the plumbing and construction skills of Eldon & Cindy Martens in October, the desire to add the convenience of a shower for guests staying at Sky-Hi-View is becoming a reality. Fitting a shower in an already small space might seem like trying to fit ten pounds of flour in a five pound bag. Thankfully, a combination of careful arrangement and doors that open out of the room vs. in makes for a cozy yet functional space. The hope is that everyone will appreciate this improvement and not miss the commute down to the bathhouse at main camp. Previous work by Alexanderwohl youth group volunteers paved the way to make this project possible back in 2017. Their work of digging in new water supply lines (fiber optic lines for internet connection as well) made it possible for pressurized lines from a pump vs. gravity (water tower just outside the cabin).
Steps between Pleiades and the DH/Lodge are being added to address the elevation gain of these facilities with better footing in all seasons. Hand rails and path lights will finish out this helpful project.
The picnic table umbrellas have arrived. While ordered last spring with an intent for summer usage (production and shipping delays abounded), we'll be glad to have them for summer 2022 for the 5 tables that are around the Dining Hall/Lodge to provide shade from the sun to stay dry in the rain.
PICTURED: Improvements to camp come in large and small ways. 
Mennonite Disaster Service
Fourteen MDS volunteers came from near and far October 4-9 to help with the ongoing efforts of removing beetle infested Engelmann Spruce trees from camp. Also part of the week was reducing the fuels in the camp forest between the chapel and southern boundary with Pike National Forest. Volunteers helped with felling trees, removing and chipping all the branches, and even peeling some of the logs for future use as utility poles. A 250 foot zip line helped move the material off the steep slope behind the chapel, sending down a load every 5 minutes, and saving thousands of steps and the impact on the forest floor.
Three of the volunteers (Merle & Karen Schlabaugh and Esther Krieder Eash) were tremendously helpful with foodservice and housekeeping needs of fellow MDS volunteers and participants of UFO Quilters Retreat 1 (Sun-Wed) & UFO Quilters Retreat 2 (Wed-Sun.).
Thanks to everyone for their valuable help!
PICTURED: Another gathering of willing MDS volunteers came in October to help with trees killed by the spruce beetle and help with fire mitigation by reducing the fuels in the forest.
The "Paying the Legacy Forward" campaign As mentioned, we're not out of the coronavirus pandemic "woods" yet. Your prayers and gifts are needed to help ensure campers and summer staff for the 2022 summer camping season can enjoy fellowship, games, hiking and worship together next summer.
 Who's been helping
Thank you to all of our volunteers this month:
Ray Beggs
Bob King
Esther Krieder Eash
Cindy Martens
Eldon Martens
Kenneth McDowell
Matthew McDowell
Dave Miller (Greeley CO)
Dave Miller (Wichita, KS)
Trish O'Grady
Merle Schlabaugh
Karen Schlabaugh
Joel Troyer
Paul Unruh
Bill Unruh
Ronald Weaver
David Wilcox
Marc Yoder
Matt Zimbelman
Come volunteer
RMMC relies on the help of volunteers to keep the ministry going. Your help with any camp tasks is greatly appreciated! If you have interest in volunteering, call (719-687-9506) or email ([email protected]) RMMC.
Long-term volunteers: help in Food Service, Maintenance, and Housekeeping. Service term can be for up to a year if so desired.
you've been spotted
Another wonderful example of the beauty and variety of God's Creation everywhere. Thanks Anne for sharing your "spotted" image (any image which includes RMMC labeled Trading Post item from near or far)!
PICTURED: Anne Lamman says hello from Frankenstein Cliffs in Crawford Notch State Park in New Hampshire!
what you said
"We loved all of the gorgeous views and beautiful fall colors. A great place to get away for a relaxing weekend! And it was the perfect place to go for a hike and get engaged!!" – Solitude Center Guests
"Thank you so much!! Your service is amazing and allows us to enjoy this beautiful place!" – Quilt Retreat Participant
Things I appreciated about the weekend: "The fellowship, the food, the beautiful aspens! The walks we took. Just being able to sew, sew and sew…" "You're doing great with what is happening in the world now." – Sky-Hi-View guests
Online Trading Post was launched one year ago! In a "lemonade out of lemons" response to the impacts of the coronavirus pandemic (and there were a continue to be a LOT of "lemons"), the Online Trading Post was introduced to help integrate camper registration with camp store usage. The following benefits have been enjoyed:
Ability to share online items available while at camp (and offer guidance to families and their campers how much money to bring).
eGift cards option to family and friends for Christmas, birthdays or a simple gesture of thanks.
Simplify camper transactions while at camp (receiving money, record of purchases, processing refunds or donations to the camper scholarship fund).
Intuitive program for staff which allows for efficient transactions with campers and guests (i.e. click on the image of the item and checkout).
As for learning curves, for the first time in Rocky Mountain history, Trading Post was unavailable for two times when the internet connection was down (cloud based program). Who would have thought! Also, calculating shipping costs in to keep prices reasonable is on ongoing challenge. "Free" shipping offers are definitely NOT free! That said, we do what we can by re-using envelopes and boxes from our own deliveries has been a win-win-win in reducing expenses, lessening our recycling bins and our trash bins.
Please visit our new online Trading Post if you haven't already!
PICTURED: Campers enjoy a visit to Trading Post as part of their week at camp

Please visit our MAKE A RESERVATION page which lists the dates of available nights for ridge cabin accommodations. Please call to verify availability.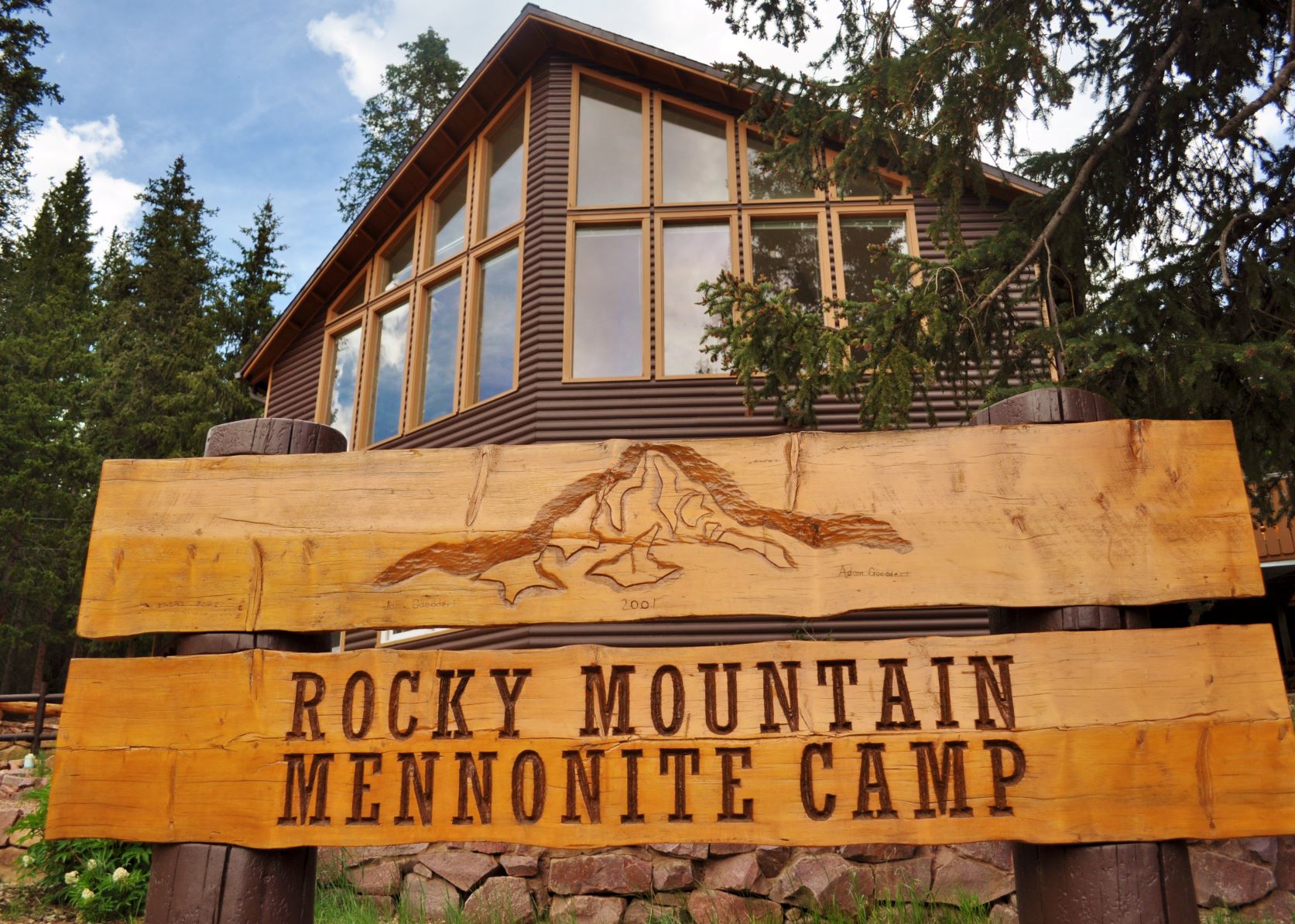 For updates to your newsletter subscription (i.e. additions of family or friends, change of address, etc.), please contact camp by:
PHONE
EMAIL